Cameron Boyce está en tendencia en Twitter - Los tweets más populares | Argentina
"We all go, what you leave should be bigger than you." - Cameron Boyce Truer words have never been spoken. It's been a year since the passing of this angel. We miss you so much! Sending so much love to his friends, family and loved ones today. Rest In Peace, Cameron Boyce! 💔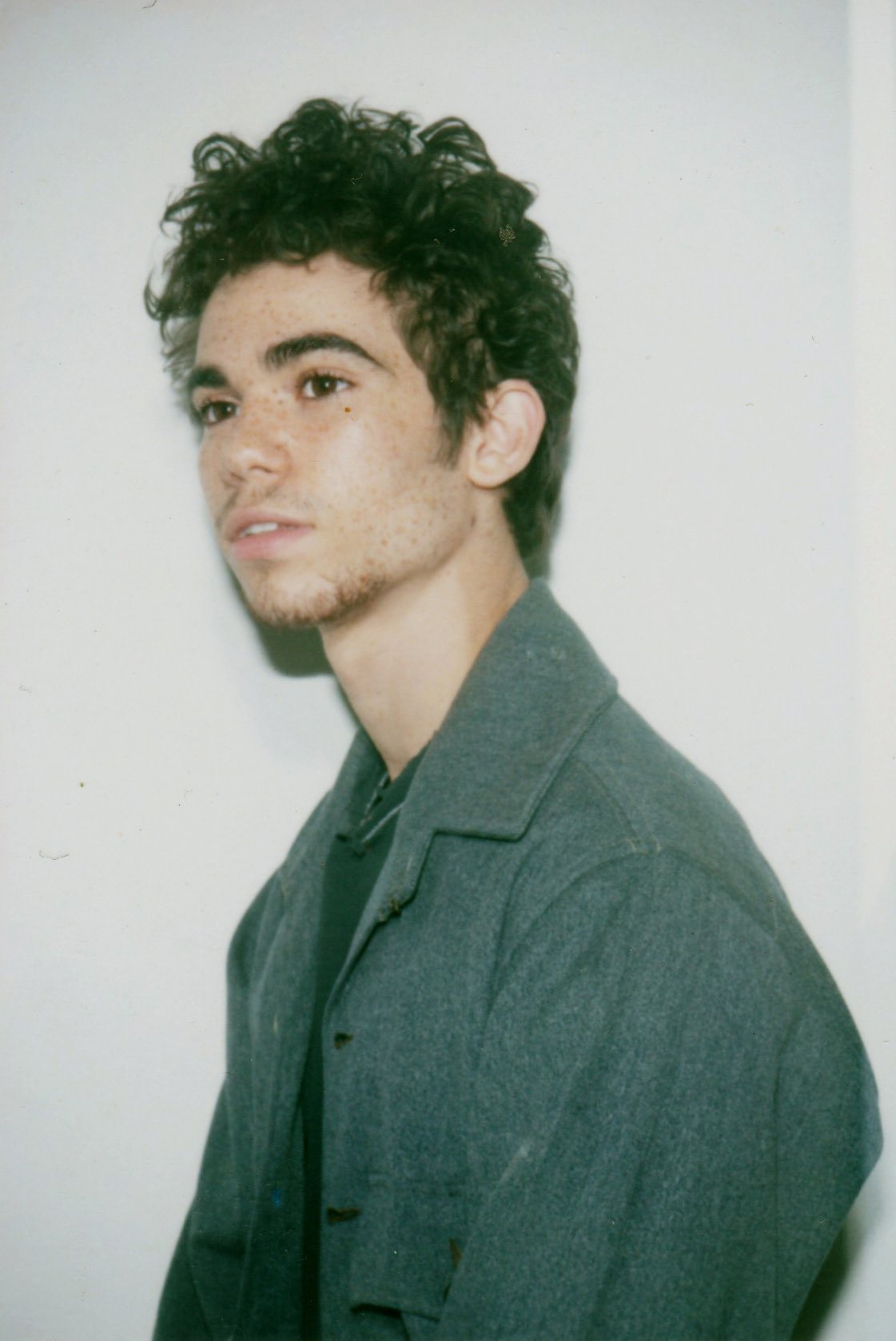 Cameron Boyce on Twitter
‏َ ()
na música birds, do imagine dragons, falam que pássaros voam para diferentes direções, mas eles se encontram novamente de alguma maneira. cameron boyce, eu espero te encontrar algum dia, não importa como, nem aonde, mas espero te encontrar, te amo. 🤍 #1yearwithoutcameron
A ()
cameron boyce öleli bir yıl olmuş nasıl ya sanki daha en fazla beş altı ay geçmiş gibi
Emilee K📖/The Laughter Worth Wild🐇 ()
I miss him soo much! People remember Cameron Boyce on the first anniversary of his death
Maju com t de trouxa ()
hoje faz um ano desde a morte de cameron boyce. aquele que marcou a infância/adolescência de muitas pessoas com seu papel em jessie, descendentes e muitos outros. infelizmente ele partiu cedo, mas nunca irei esquece-lo. we miss you cameron.
Deez 2 MFs ()
Cameron Boyce as his family open up on tragic final hours and haunting final pic
Lana ()
today if you can please think about donating to the cameron boyce foundation the money goes towards stopping gun violence, curing epilepsy and it supports to end the global water crisis🤍
Nyozeka¿ ✊✊🏻✊🏼✊🏽✊🏾✊🏿 ()
È passato 1 anno dalla morte di Cameron boyce, ragazzo fantastico e che rimarrà sempre nel mio cuore. Ha fatto parte della mia infanzia e non lo dimenticherò mai.❤ #CameronBoyce
ℒ𝓎𝒹 ()
1 year ago we lost Cameron Boyce to Epilepsy. Life is unfair but he and his family will always be in my thoughts.
Olive 🌸 ()
Rest in peace, Ennio Morricone Rest in peace, Nick Cordero Rest in peace, Cameron Boyce
A S H 🇨🇷⟭⟬ ()
Cameron boyce 🌹, sigue en nuestros corazones y recuerdos, sin duda el saco risas a muchas personas, hoy hace 1 año perdimos a este ángel, Cameron era increíble en verdad un chico muy Fue parte de toda mi infancia me hace mucha falta en ❤️😔
ソレイユ ()
アメリカで Cameron Boyce トレンド入りしてる😭 やっぱりキャムは皆に愛されてたんだね😭😭 #RIPCameronBoyce
Kalea ♡ 🕊 ()
it's been a year since we lost cameron boyce and i just wanna day thank you for making our childhood better

The Tylt ()
"We all go, what you leave should be bigger than you." - Cameron Boyce Truer words have never been spoken. It's been a year since the passing of this angel. We miss you so much! Sending so much love to his friends, family and loved ones today. Rest In Peace, Cameron Boyce! 💔
Black cat ()
um ano e eu ainda não aprendi a lidar com o fato de que Cameron Boyce se foi
Vic ()
Há 1 ano soube que um dos meus crushs o Cameron Boyce tinha falecido, JUREI que era mentira. "Não mano, ele tem minha idade", é difícil a gnt acreditar que jovens tb morrem ne? Hj vejo filme e serie com ele, e não consigo acreditar que ele se foi msm, parece que ele ainda ta vivo
𝒎𝒂𝒅𝒖; ⁷ GO生 ()
um ano desde que cameron boyce se foi, um ano que vc virou uma das minhas estrelas favorita. você nunca será esquecido meu amor. 🖤
✊🏾Brunu ()
Faz 1 ano que eu não consigo ver foto do Cameron Boyce sem ficar mal. Pra mim ainda não caiu a ficha é muito????
Eu_yas ()
Um ano já,obg por está na minhas memórias favoritas da infância. Pra sempre em minha memória Cameron Boyce♥️♥️
Kiara.🦋 ()
one year ago today, cameron boyce was taken away from us. that will never sit right with me.🥺💔
🧚🏽‍♀️ ()
continue to rest in paradise, cameron boyce. you were one of my first childhood crush, always made me laugh even if my family was going through it. you were truly a bright and beautiful soul, may you forever rest in paradise luv 🥺💕💕 #CameronBoyce #RIPCameronBoyce
MaAh🛹🏀🌈🌻 ()
Como eu assistia Jessie antigamente// como eu assisto dps que Cameron Boyce falesceu:
Isaa✨ ()
Hj faz 1 ano q cameron boyce ,faz 1 ano,mais ainda dói, ele era uma pessoa incrível,um artista incrível,e acima de tudo: uma pessoa incrí marcou minha infância e sempre marcará, assim como tbm marcou a infância de mts pessoas. Eu nunca vou te esquecer, i love you
Tété Lima ()
Sentimos sua falta Cam 😔💖 Porém sabemos que está em um lugar melhor, você fez em 20 anos o que muitas pessoas demoram a vida inteira pra construir, vc era e é especial para todos nós, fãs, amigos, família, Remember Cameron Boyce 💕
Grace ()
cameron boyce died a year ago today, we all miss him and love him very much. RIP CAMERON BOYCE
Blodreina🗡 ()
1 ano que Cameron Boyce nos deixou💔 nossa eterna estrelinha✨
Ms. tina snow 🥂 ()
i feel sorry for my future husband bc he's gonna have to live with the fact that i'll still be in love with cameron boyce
Raғael ιѕ waιтιng ғor cυrѕed🗡|| TO BLOCK 3 DIAS ()
Obrigado por me deixarem sem chão mais uma vez 😔 nnc vou superar Cameron Boyce vai sempre viver no meu coraçã 😔😔
Mera @ HamilFilm!! ()
This is crazy I was thinking about Cameron Boyce (I still miss him a lot) and today is the day when he passed I didn't even realize. Ughhhhhh this isn't fuxkin fair
Fresh_princess✊🏽✊🏾✊🏿 ()
Um ano se passou e ele vai estar pra sempre no meu coraçãozinho. Cameron Boyce você será eterno
Infobae ()
Trágicas muertes en Disney: de Cameron Boyce a Sebastián Athié