#greysanatomy está en tendencia en Twitter - Los tweets más populares | Argentina
me talking about my job: ▶️ 🔘 ──────── 00:10 me talking about how excited i am for #GreysAnatomy: ▶️ 🔘 ──────── 5:54:25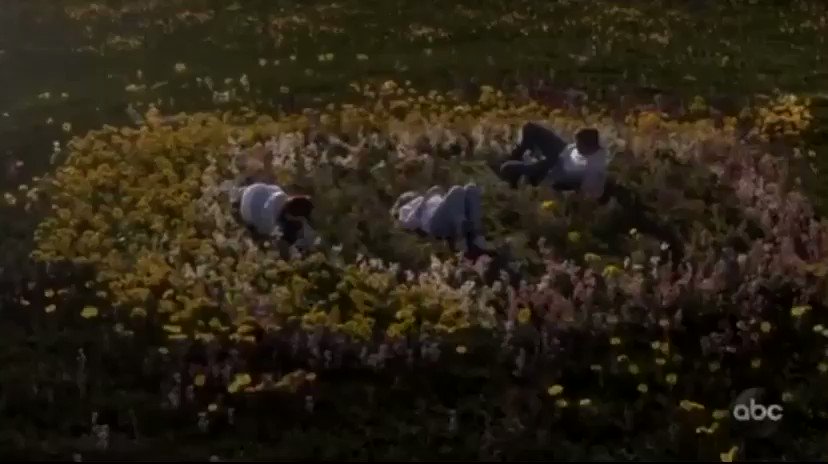 #greysanatomy on Twitter
Giacomo Gianniotti ()
How we doing WEST COAST! I'll see you on my instagram live on the commercial break! #GreysAnatomy
Linda ()
The fact that Christina had a moment it hyped me up!! If she comes back OMG!!! 😭😭😭 #greysanatomy
𝓛𝓪𝓭𝔂 𝓟𝓪𝓾𝓵𝓼𝓸𝓷 ()
imagine,callie and arizona is going back and they will be have a wedding again. #greysanatomy
Shannon 🤍 ()
Grey's can gladly now bring Addison back to mentor Jo if she does switch specialties pls and ty @GreysABC #GreysAnatomy
Lady in Red 💃🏻🧣 ()
Hoy haré maratón de #GreysAnatomy ... He visto ya tres veces todas las temporadas, parece que me gusta mucho.
Arisha//Slexie endgame 2021// ()
2021 has been good so far. I missed them so much. #GreysAnatomy
Mikee🦋 ()
Fighting change + Resisting pain = SUCH A WASTE OF LIFE Don't waste one single minute❤️ #GreysAnatomy
Stella; loves stefania spampinato ()
how do you feel? mark still watches over callie, arizona and sofia today. I will never getting over this #GreysAnatomy
Mahi Deshmukh ()
If anyone watched greys anatomy, they'd automatically be concerned about the number of good things that have happened in this episode. I mean I'm ngl I'm pretty freaked about my emotions going downhill again @GreysABC @shondarhimes IM SCARED. #GreysAnatomy
Okiemute Agbama 🇳🇬 ()
It is not yet Summer but #GreysAnatomy is giving me beach vibes! 🔥🕺💃🥰🏖️ Loving each @GreysABC
Daisy ミ☆ ()
"so i hang out, watch her grow up" MARK SLOAN I MISS YOU #GreysAnatomy
_Philip_Pino_ ()
ECCO PERCHÉ AMERÒ PER SEMPRE CRISTINA, RIESCE A PRENDERE PER IL CULO TUTTI E SOPRATTUTTO OWEN ANCHE SE SI TROVA IN SVIZZERA 🌝 #GreysAnatomy
"my big sister Carina" 💔 ()
Promo of the episode 410 of #Station19. And it's another crossover (again) with #GreysAnatomy
𝙘𝙡𝙤𝙘𝙨 ツ ()
ma série fav de tous les temps en tendance chaque semaine parce que des choses incroyables s'y SAH QUEL PLAISIR #GreysAnatomy
Fxr*🔇 ()
Cristina: Envía una foto de sus monitores Owen: cristina se leer sus monitores Cristina: no me importa 💀💀💀 #greysanatomy
Comen 🦉 ()
Madre míaaaaa, madre míaaaaa, que quiero ver el cap YA 😭😭😭😭 #greysanatomy
Dattebayo👑 ()
Tout va mal dans ce monde mais rien ne pouvait être plus parfait que tout ce qui arrive dans #GreysAnatomy omg😭

SocialNN Entertainment ()
There will be no tears left to cry after this season of #GreysAnatomy.
Ariana Romero ()
I was frantically writing for the last hour and a half, so only now can I say: Eric Dane calls Patrick Dempsey Patty! We can all go to sleep smiling tonight. #GreysAnatomy (Link: )
Tess ()
Greys bringing back all these is this the end of the series?? 😭😩 #GreysAnatomy
Beonica D. ()
I hate spoilers but I can see a #GreysAnatomy spoiler then watch still cry like a baby.
Camille Jones ()
I now have to fire up my DVR to watch #GreysAnatomy after successfully avoiding ALL spoilers.
GIO 🐝🌵 LEXIE IS BACK ()
Sim essa foi uma das cenas mais lindas da temporada 😭 só faltou o Derek ai #greysanatomy
𝓚𝓮𝔂 ()
Lo hermoso que fue ver a Mark y a Lexie de nuevo, escuchar a Mark decir tantas cosas que definitivamente me guardaré, creo que depsues de lo trágicas que fueron sus muertes tengo la paz que necesitaba, lloro, esto es muy lindo #GreysAnatomy
Yasmeen Reed ()
Uhhhh I'm gonna need A BIG ASS EXPLANATION ON WHAT THE ACTUAL HELL THIS IS @camilluddington #greysanatomy
MerDer Endgame 🕯 ()
What is happening Amelia looks so sad is it about Meredith it can't be 😭😭 she just got better #greysanatomy
Carolina || grey's spoiler ()
Até o final dessa temporada eu desidratado ctz plmdds cara eu choro sempre mesmo qdo penso que não vou chorar já to chorando 😭 #greysanatomy
LILI🌺🇨🇴🧚🤖 ()
Estás hermanas juntas eran una cosa divina y verlas así me alegra el alma pero greys ya es hora de que regreses a la tierra #GreysAnatomy
Greys Anatomy ()
me talking about my job: ▶️ 🔘 ──────── 00:10 me talking about how excited i am for #GreysAnatomy: ▶️ 🔘 ──────── 5:54:25
Shonda rhimes ()
Today is the anniversary of one of my most memorable moments on #GreysAnatomy. Easily in my top 10. This musical episode reminds me of all the fun we used to have on set. Such a great experience. So grateful.