Hopper está en tendencia en Twitter - Los tweets más populares | Argentina
New 'Stranger Things' Season 4 teaser released, revealing Jim Hopper is alive.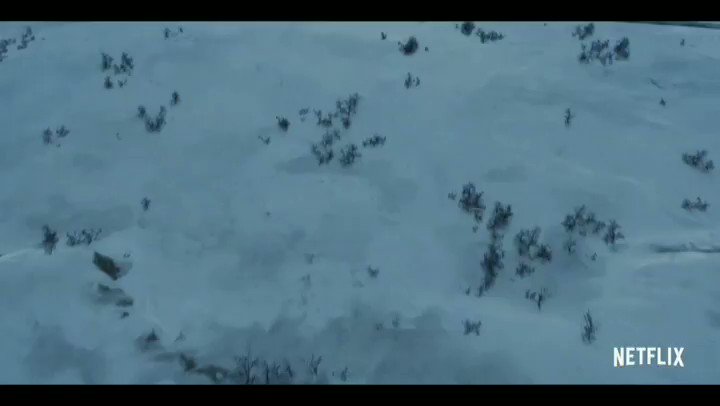 Hopper on Twitter
Ally ()
thiiiiissssssss is hopper and mikes relationship not THREE INCHES and YOUR GRANDMA IS SICK fuck u
𝓮𝓼𝓱𝓪𝓵 ()
mike never had a good father figure in his life and hopper could have been there for him in s3 but the writers had to ruin it
Graffi D. Gutt! ⊙﹏⊙ ()
@sephi_es Y cuando acabó la tercera temporada los de Stranger Things pusieron un tweet de quienes habían muerto en la serie y eran importantes y HOPPER no estaba :3
𝐛𝐞𝐚 ()
aAaAAaAAAhHH shet hopper🥺❤️ !!!!! dont @ me ,, alam kong buhay si hopper buuuuuT STILL AAAAAAAAHHH AM SO READY FOR S4 !!!!!!!!
𝐛𝐨𝐛𝐛𝐢 ()
stranger things spoilers ?? if hopper is actually alive why would they spoil the anticipation for the next season with a tweet? i'm kinda mad
Rach ()
what a beautiful morning ... birds are singing ... sun is shining ... hopper is confirmed to be alive ... wonderful
Capt. Gimo ()
@reneefrizca Bye bye Steve Bye bye Joyce Bye bye Hopper Bye bye Jonathan And that's in death flag order, but if anyone dies from the gang because they're technically grown up now imma lose it
𝒋𝒖𝒍𝒊𝒂𝒏𝒂 ()
@camscuello Claro tarada, no miraste la escena post créditos? Hopper no murió, el portal lo mando pa Russia algo así, si queres te mando un video
Reylo4Ever ()
Loki came back from the dead, Hopper came back from the dead. Ben Solo is next!
Emma ()
okay but if hopper being alive isn't the big twist of season 4 then can byler being endgame be.
P🔮 ()
To everyone who told me I was wrong about WHAT ABOUT NOW
Jodie Rogers ()
HOPPER'S ALIVE. I CAN'T BELIEVE IT. WHAT A LOVELY VALENTINES PRESENT 💝
Stream Sverige ()
Första teasern för säsong 4 av Stranger Things är en hälsning från Ryssland. Och ja, Hopper överlevde – men vad händer sen?
Chanel#1 ()
To all of y'all that said HOPPER WAS 🖕🏼 go watch the teaser trailer for Stranger Things season 4!!!!!
♡cami⁷♡ ()
BRO HOPPER IS ALIVE IM CRIED MY EYES OUT LAST SUMMER FOR NOTHING? UWGAHHAHA BUT IM SO HAPPY HES ALIVE YESSSS
🌻riana ()
:) hopper no está muerto:) me estás diciendo que lloré y tuve un duelo por un personaje que nunca murió? 🤡?
Thatyana lopes ()
Imagina a cara da On quando ela descobrir q o Hopper tá vivo 🤩
I feel empty ()
ces eh mo moscao kkkk quem mais seria o americano la c os russo???? uau é o hopper 🙀🙀🙀
🐶: DIPPER. ()
Agora o maior e melhor presente de dia dos namorados que eu já ganhei foi a confirmação de que o Hopper tá vivo. Obrigado por tudo Stranger Things. 🥺
Naza ()
che no se dieron cuenta ya a esta altura que la temporada va a ser de hopper y el
IngridPénélope 🇫🇷🇪🇺🇩🇪🇬🇷🇳🇱🇮🇹🇬🇧🇺🇸 ()
Je ne comprends pas trop l'excitation là. On se doutait que Hopper n'était pas mort, non ? Qu'est-ce que ça change ? #StrangerThings4
COPE ()
¿Sigue Hopper vivo? Netflix estrena el tráiler de la nueva temporada de #StrangerThings4
𝕴𝖓𝖉𝖎𝖊 𝕮𝖔𝖗𝖓𝖆! 🥑 NO TIME TO DIE ()
só notícias boas hj hopper esta vivo e choca 0 pessoas album novo de tame impala
𝖓𝖎𝖈𝖐 ()
Imagina se o hopper perdeu a memória e não lembra do grupo? Jesus
Unachicah ()
Exactamente mi pensamiento. Yo creo que le van a hacer algo a Hopper sí o sí. Lo de que le borren la memoria y le hagan atacar a lps niños y Joyce no me parece tan loco ya xd
Un Mundo de Películas ()
El teaser de #StrangerThings4 revela que Hopper está vivo. #Netflix
Leitecia; mcr return ()
HOPPER TA VIVO PORRAAAAAAAAAAAAAAAAAAAAAAAAAAAAAAAAAAAAAAAAAAAAAAAAAAAAAAAAAAAAAAAA EU SEMPRE SOUBEEEEEEEEEEEEEEEEEEEEEEEEEEEEEEEEEEEEEEEE
¿lu ()
HOPPER IS ALIVE HOPPER IS ALIVE HOPPER IS ALIVE HOPPER IS ALIVE HOPPER IS ALIVE
Lights, Camera, Pod ()
New 'Stranger Things' Season 4 teaser released, revealing Jim Hopper is alive.
Ta rindo do que ()
ain obvio que ja sabiamos que o Hopper tava vivo mas ver a carinha dele da um quentinho no core neam