#60mins Twitter Trend : Most Popular Tweets | Australia
Dodging the questions @DanielAndrewsMP ... again! Hotel Quarantine breaches have led to wide spread community transmission of #COVID19 & now Victorians & Australians are paying the price. Absolutely scandalous! #springst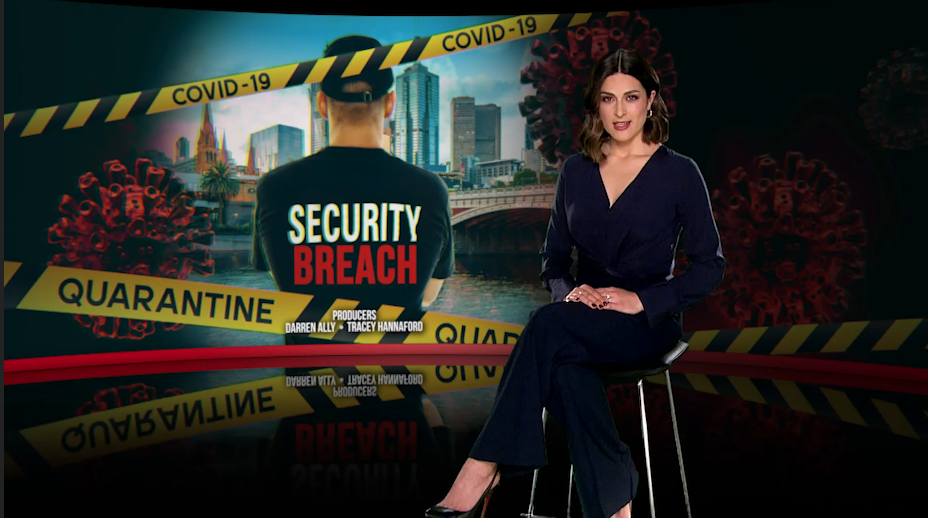 #60mins on Twitter
Bibba ()
@60Mins @9Now Now do the aged care sector Sarah, particularly the private homes overseen by the federal govt. Stop with the blame Dan for everything rhetoric, most of us Victorians can see right through it 🤬
UCROWDME©️®️ ()
UCROWDME (UCM) TOKEN TRADES IN 60MINS!! ProBit Exchange UCROWDME (UK) LIMITED #UCM Greg Griffiths
Mandy ()
Saw some comments from Mark Stephens the other day & laughed. He would walk away today from everything just to clear his name, he's never cared about fame, never will. Not sure what he thinks is shocking that has come out about him other then drugs/alcohol which we already knew.
Scabaret_Sacrilegend ()
Wow @60Mins Could you get any more obvious with your bias against Depp? You gave disturbingly inaccurate information throughout, especially when you cut off audio right before she admits being the violent one. #JusticeForJohnnyDepp #AmberHeardIsALiar
N🍩 rest ()
@60Mins The media can say what they like but we're not buying it. I'm for freedom of press but there needs to be a change in law that prevents papers profiting more from smearing people than the amount they are charged with defamation; there is no incentive for them to tell the truth.
Al ()
@60Mins Another amazing Australian journist that I am glad I met "under the circumstances "
Al ()
@60Mins I was interviewed by Sarah abo, she's tough and doesn't stand for bs, I didn't lie to her or sugar coat anything. She respected that and earned my respect in the process. This was an "unpleasant " situation to say the least, but I am glad I met Sarah and Thea
🎃 ()
You so realize Johnnys doing this because he doesn't care what other people think of him, he doesn't care what you call him but he will not stand there and be called a awful person who hurts other people on purpose. It's not about his media status it's what his kids would've ⬇️
Ang_Xim ()
Barnaby Joyce is a clown and clearly holds a grudge against Johnny. Let me inform you that Amber Heard is the one that lied on the Australia case, she knew it was illegal to take the dogs to your country. Instead of attacking Johnny maybe reopen the case against Amber
Justice4ALL ()
The people who say Johnny depp should have never tried to clear his name from domestic abuse allegations and that people would *just forget about them* are the same people who called for him to be blacklisted and never work in hollywood again for being a *wifebeater*....
Justice4ALL ()
@60Mins The people who say Johnny depp should have never tried to clear his name from domestic abuse allegations and that people would *just forget about them* are the same people who called for him to be blacklisted and never work in hollywood again for being a *abuser*....
Laurie Breedlove ()
@60Mins Lies! WTF? Before putting this out to a public audience, Know the facts. Statements and Transcripts, Audio & Video have ALL been posted on line. Amber cut his finger tip off, put a cigarette out in his face, left knots and bruises on his face and is a Narcissistic Lier!
Joanne ()
@60Mins I'd imagine being called a wide beater for 4 years by the media and public bothered him more than being called a drug addict.
Me ()
@ErnestThinking Totally different feeling, i get it. I once ran 2hr30 on a treadmill. Not fun especially since it stops at the 60mins mark 😂
Dom Shv 🍀🏆🍀 ()
60mins Canny fault anyone, top drawer performance🍀👏🏻👏🏻👏🏻🍀
Chas ()
@60Mins If I had to choose I will prefer be know as someone who sleeps while eating ice cream (like a normal human) that as a wife-beater.
Eloisa Nieves ()
Wrong! If you are Innocent you must to prove it, cause this Society is so cruel! And Johnny Depp is a Victim of Domestic Violence I don't see the Caca 💩 program I know the Agenda against JD but sooner or later he will clear his name, cause an Arrivist has used him !AH!💩
Michelle 💋❤️🕸🥀📖 ()
@60Mins So he's just supposed to be quiet and let this woman walk all along her him when he knows he's innocent!?? Bad take.
🏴‍☠️ ()
The issue is not with Johnny Depp, the issue is people like this, believing that the media is more important than his life. This is his real life, he isn't a character.
Grindelwald ()
This stupid take again. Would his reputation remaining as that of a wife beater be better then? 🤦‍♀️
Grindelwald ()
@60Mins And his version is simple unlike her fantasy novel: she threw a bottle at him and it cut off his finger tip. Did you even mention his side?
Denise Shrivell - Anti-Fascist ()
Is this also a deflection from the Feds dropping the ball on aged care? #auspol #60mins - which is far more intentional IMHO than anything they're trying to pin on
Dirk Cook ()
gigi foster professor of the Grim Reaper University. She should go back to the US and advise trump on how to kill more Americans, she would fit in seamlessly. 150,000 plus dead and counting.
Senator Sarah Henderson ()
The evidence suggests that every postive #COVID19 case in Victoria may be linked back to the State's gross mismanagement of hotel quarantine. Very alarming details revealed on @60Mins tonight.
Shane McInnes ()
Brian- if you watched #60Mins and don't believe any heads should roll then maybe watch it again. And, I'm sure if other states bungled quarantine as badly as we did, heads will roll too. I also said, let's get though the next few weeks first. #thanksforyourtweet
Shane McInnes ()
Watching #60Mins on delay. It makes a so angry this security bungle was allowed to happen. I'll accept we need to get through the next six weeks, but then heads must roll. This is such disgraceful conduct from the government down. Great Reporting @_SarahAbo
Georgie Crozier MP ()
Dodging the questions @DanielAndrewsMP ... again! Hotel Quarantine breaches have led to wide spread community transmission of #COVID19 & now Victorians & Australians are paying the price. Absolutely scandalous! #springst
60 Minutes Australia ()
The security companies hired by the government for hotel quarantine didn't have enough numbers so instead, chains of faceless sub-contractors like Roger claim they were contacted to find the guards they needed in a hurry on sites like Gumtree. #60Mins
60 Minutes Australia ()
Guards told #60Mins they were paid below minimum wage, were offered no PPE and were completing 12-hour shifts 7 days a week after being hired by lower tier subcontractors operating in the shadows.
60 Minutes Australia ()
In Victoria, COVID-19 has escaped containment and recommenced its rampage. But how did it all get so out of control? Now on #60Mins, how the coronavirus pandemic has exposed the weaknesses of Victoria's security industry and put the nation at risk.