#ACMawards Twitter Trend : Most Popular Tweets | Australia
Guys I don't know anything but I know I miss youuuuu. So watch the @ACMawards for my performance of 'Betty' 🙂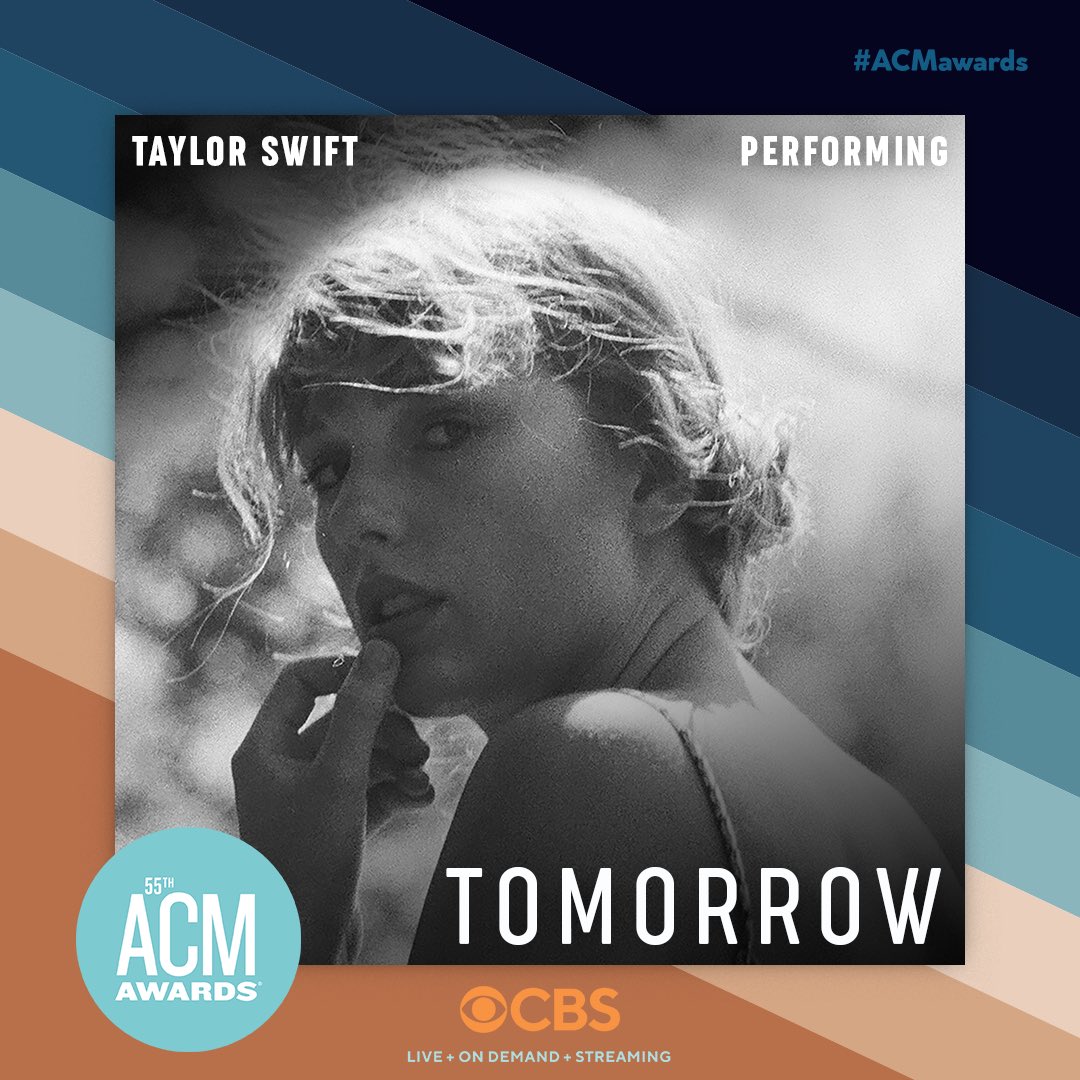 #ACMawards on Twitter
Nashline Country ()
We have missed you @taylorswift13. Welcome home. ❤️
(Jessi)cardigan 💚 ()
THAT WAS EVERYTHING I NEEDED TO HEAR AND MORE!!! ❤🙌 @taylorswift13 @taylornation13 #ACMawards
Aaron ()
Luke acting all surprised when the award was sitting right there in front of him and he knew damn well he was winning it. #ACMawards
Rachel Ramsey ()
This Carrie Underwood tribute mashup 🙌 #ACMawards
Derek Chan🖤🤍folklore out now ()
It was so good @Taylorswift13 @taylornation13 #betty #ACMawards
ᴋᴀɪʟᴀ⁷ ⟭⟬¹³ BETTY IS COMING ❀➳❊ ()
HER RAW VOCALS AND ACOUSTIC GUITAR, that's the Taylor Swift I love the most 😭😭😭 #betty #Betty𐂅 #ACMawards
Fany 🎪 ()
a audiência caindo agora #ACMawards
Whitney 🧡you put me on & said i was you favorite ()
Absolute perfection @taylorswift13 #standinginyourcardigan #betty #ACMawards
🍂Folklore🍂 #STREAM ()
OK Taylor #Betty𐂅 #ACMawards
Melody 🦋✨ ()
Can we talk about this silhouette? #ACMawards
The Bad & The Beautiful 🗝️ ()
That performance was fire. ❤️ #TaylorSwift #ACMawards
Matt ()
She sounded nothing less than perfect but obviously we expected that #Betty𐂅 #ACMawards @taylorswift13 @taylornation13
Quotin Country ()
Album of the fuckin' year!! @lukecombs #ACMawards
✨Erika✨ ()
that was so amazing!!! i've missed her so much!! #ACMawards
Tess ()
TAYLOR SWIFT HAD THE BEST PERFORMANCE OF THE NIGHT #ACMawards @taylornation13 #Betty
Maddi. ()
taylor's look this era is so pretty 🥺. #ACMawards #Betty
Monalisa ()
VOU ARRASTAR O CHIFRE NO CHÃO #Betty #ACMawards
TheNOLASwifties // folklore ()
@taylorswift13 AHHHANXJWKKHEKSJ !!!! THAT WAS AMAZING TAYLOR I KNOW YOU CANT HEAR ME IN PERSON BUT I AM SCREAMING!!!! That was EVERYTHING!!! #Betty #ACMawards @taylornation13
❤🌹Texan_Rose 🌹❤ ()
Listening to Beer Can't Fix (feat. Jon Pardi) by @ThomasRhett on @PandoraMusic #ACMawards
Lauren Hoffman ()
That duet is everything! @blakeshelton + @gwenstefani ♥️ #HappyAnywhere #ACMawards
Love, Christa 🦋💗 SEE YOU IN 2021 TAY 💗🦋 ()
After hearing "TAYLOR SWIFT performs for the first time in 7 years at the #ACMAwards ", literally has me 🥺🥺🥺😭😭😭😭🤍🤍🤍🤍🤍💗💗💗💗💗💗💗💗🤍🤍🤍🤍🤍
Stephen. ()
This two guys are going head to head for the album of the year category 😆
Amy c. miller ()
Awesome to see the #EntertainersoftheYear lists .. including Luke !! Way to go!! wow sure unusual to see the way to see the show!!
Brittany ()
Other than Taylor, THIS is the performance I am most excited for!! Carrie with a tribute to country music women 😍😍😍 #ACMawards
~Tamara~ ()
Anyone else think the #ACMawards is depressing as fuck? I personally would rather not seeing anything but at last here I am waiting for Church🤷🏼‍♀️
BETTY IS COMING!!! ℓ; 🌋 ()
ESTÁ HERMOSA TAYLOR 😭😭😭😭😭 #ACMawards @taylorswift13 😭♥️♥️♥️♥️
Taylor Nation ()
. @taylorswift13 has entered the building ✨🤠 back home at the @opry for the #ACMawards!! The show starts now on @cbs, who's watching?!?
ACM Awards ()
[email protected] just showed up at our party #ACMawards ❤️✨

Taylor Swift ()
Guys I don't know anything but I know I miss youuuuu. So watch the @ACMawards for my performance of 'Betty' 🙂