Alligator Blood Twitter Trend : The Most Popular Tweets | Australia
ALLIGATOR BLOOD! Went stride for stride with the NZ sensation, Catalyst.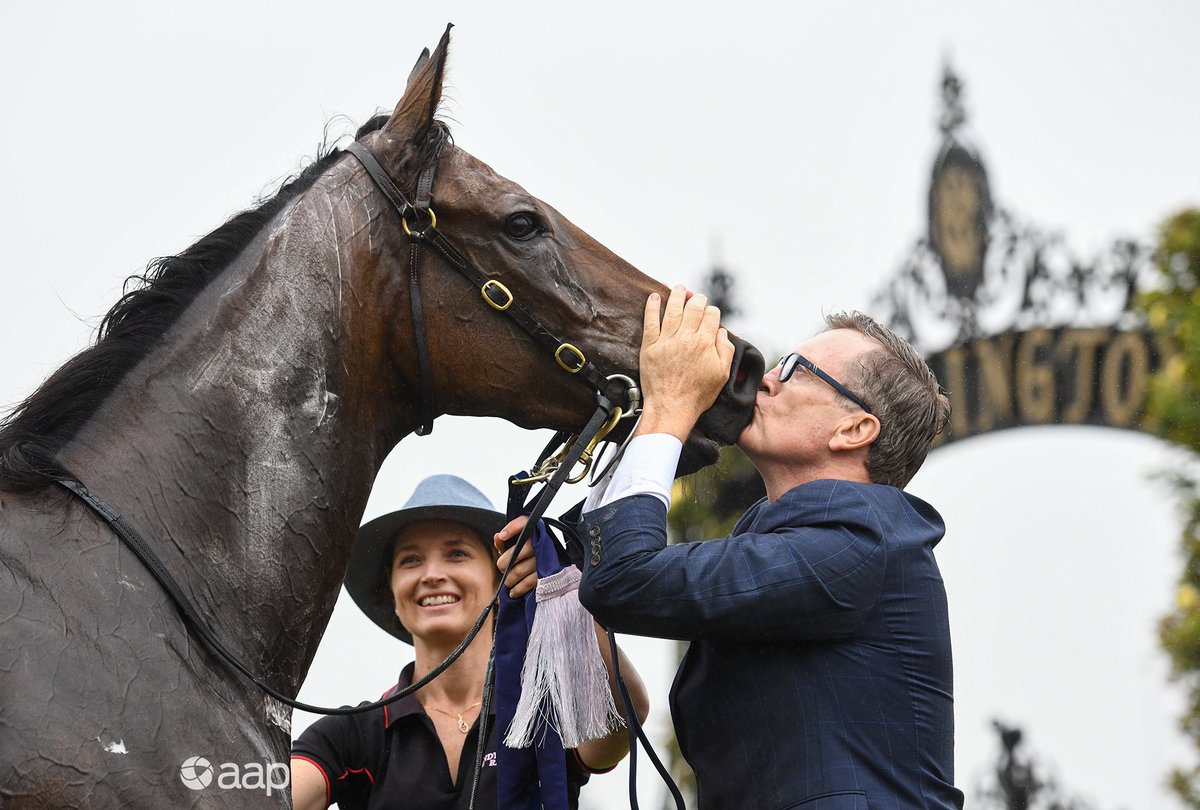 Alligator Blood on Twitter
David Shortte ()
It is always great to chat to David Van Dyke - he was still on cloud 9 after the brave win from Alligator Blood yesterday.

Matt Welsh ()
While the CS Hayes provided a stirring battle between Alligator Blood & Catalyst, Chenier is right in Guineas contention. 1st-up off a long break, he was home the 2nd-best L400m of the day in (Catalyst best @ ). Soul Patch was also super, home the best L200 of the day.
Ben Dorries ()
Comment piece - thank god for geldings + three cheers for the modern day Bonecrusher v Our Waverley Star. My take on the thrilling Alligator Blood/Catalyst contest. A hark back to the good old days of great racing duels + fascinating rivalries READ HERE:
Mark Dodemaide ()
Regarding Alligator Blood and Catalyst clash yesterday in the C S Hayes. I cannot ever remember a better race anywhere.
Princerubiton ()
Plenty of people want to pour cold water on the All Star Mile but as a result of this new race perhaps we get Alligator Blood and Catalyst running in the CS Hayes and Australian Guineas rather than the Randwick Guineas?

Racing.com ()
It was one for the ages!! #TheWrap team dissect the Alligator Blood and Catalyst battle in the CS Hayes Stakes.

Mike Wood ()
Have watched it six times and Bivouac vs Exceedance Alligator Blood vs Catalyst Yes, this is as good as the old days!

Racing.com ()
Alligator Blood noses out Catalyst in a memorable stoush between two super three-year-olds at Flemington.
BB Thoroughbred ()
Classic top class breeding of a rising star in Alligator Blood. Bred 3x3 to half siblings and 4x4 to an all daughter cross of Last Tycoon #winner #classiccross
Sky Racing World ()
ALLIGATOR BLOOD battles CATALYST to the wire at Flemington last night. See results: Bring on the rematch in the G1 Australian Guineas at Flemington on Friday night 28 Feb (US). #appointmentTV @TVG
James Bester ()
Horses like people like is why I live for racing - well done David and Emma, well done Alligator Blood (and well done to whomever named him)!
Brad Thompson ()
Brilllllllllllliant. Something special Alligator Blood 🐊💉 🩸
Chris Moore ()
Catalyst did himself and Clayton proud had a Titanic battle in the Cs Hayes with Aussie superstar Alligator Blood going down in a head ran a blistering time on a soft 5, with Catalyst running the faster last 600 in you in the Guineas G
Munchy ()
@Alonzo_CTHG My mates company supplies Alligator Blood his food. It must be good stuff
Campbell brown ()
@bendorries76 I was at the track today and Alligator Blood v Catalyst was one of the best battles I've ever witnessed. Alligator was gone at the 100 and raced the last 30m with his neck extended out willing himself to the line. What a race.
Mark Porcheddu ()
Alligator Blood v Catalyst The Gator - last 600 - / last 200 - Catalyst - last 600 - / last 200 - Very little between them. Round one to the Gator. Bring on the Guineas.
Rory Flanagan ()
Ideal Australian Guineas setup: Alligator Blood Catalyst Chenier Super Seth Microphone Superstorm Alabama Express Adelaide Ace Flit Groundswell How Womantic Acting Kubrick Pancho Dalasan Soul Patch
Peter Le Grand ()
What a magnificent race today between Alligator Blood and Catalyst. Both gave their all but our Australia champ would not yield.
TAB ()
Just watched the Alligator Blood replay for the 100th time today. Still just as good 🐊
Greg Carpenter ()
Wow - Is this the next Wonder of the West Superstorm stakes his claim to take on Alligator Blood and Catalyst in the Australian Guineas and perhaps … just perhaps an @allstarmile Wild Card! @PerthRacing - Maybe WA will have a runner in the richest mile race on the planet!
Leoni Freeman ()
@Racing seriously how on earth are jockeys supposed to keep count of strikes while trying to steer the horse & get the horse in front of Alligator Blood. Geez it's a lose/lose situation isn't it? He's trying to protect the owners and punters interest by getting his horse home first.
Tim Guille ()
All Star Mile contenders from today: Alligator Blood Catalyst Star Missile Thoughts?

The Age Sport ()
Alligator Blood and Catalyst raced side-by-side over the entire 1400-metre trip after jockey James McDonald worked Catalyst out of the gates to take a forward position on the gelding.
Racing Victoria ()
Whilst the duel between Catalyst and Alligator Blood was unmissable, the star of the show today at @FlemingtonVRC was still #BlackCaviar, whose 25-race unbeaten record may never be beaten
Vince Caligiuri ()
Alligator Blood & David Vandyke after winning the CS Hayes Stakes #Lovethehorse 🏆🐎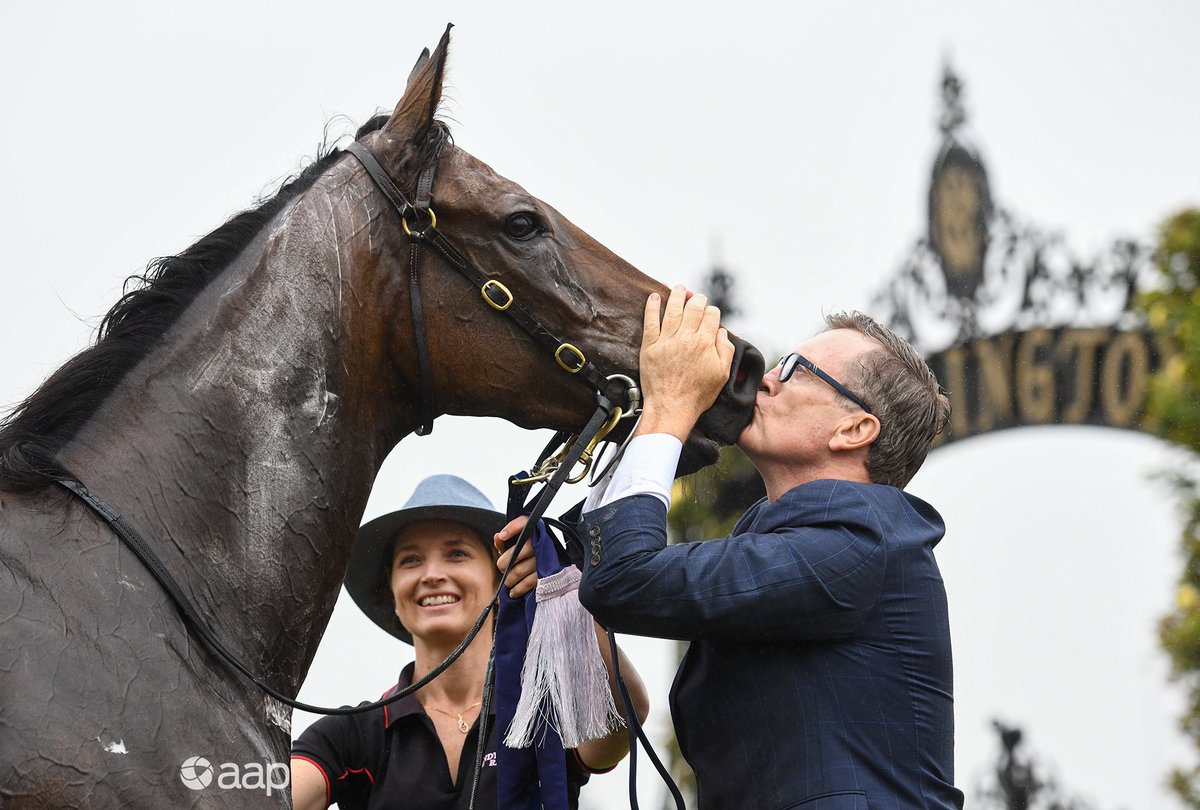 Vince Caligiuri ()
What a match race it was❗️ Alligator Blood defeats Catalyst in CS Hayes Stakes @FlemingtonVRC 🏆
TAB ()
A job well done and a hug from trainer David Vandyke! Alligator Blood has made connections very happy 🐊😍

Racing.com ()
"Aww mate it feels like a Group 1, I can't be more proud of this horse!" Ryan Maloney knew Catalyst would be Alligator Blood's biggest test, and he passed.

Racing.com ()
Alligator Blood has beaten Catalyst, bring on the Guineas! The rivals were stride for stride up the straight in an epic battle for the CS Hayes Stakes. @FlemingtonVRC
7HorseRacing 🐎 ()
ALLIGATOR BLOOD! Went stride for stride with the NZ sensation, Catalyst.