#ArchibaldPrize Twitter Trend : Most Popular Tweets | Australia
Congrats to my mate @Scottie_marsh being a Finalist in this years #ArchibaldPrize Ima work of art!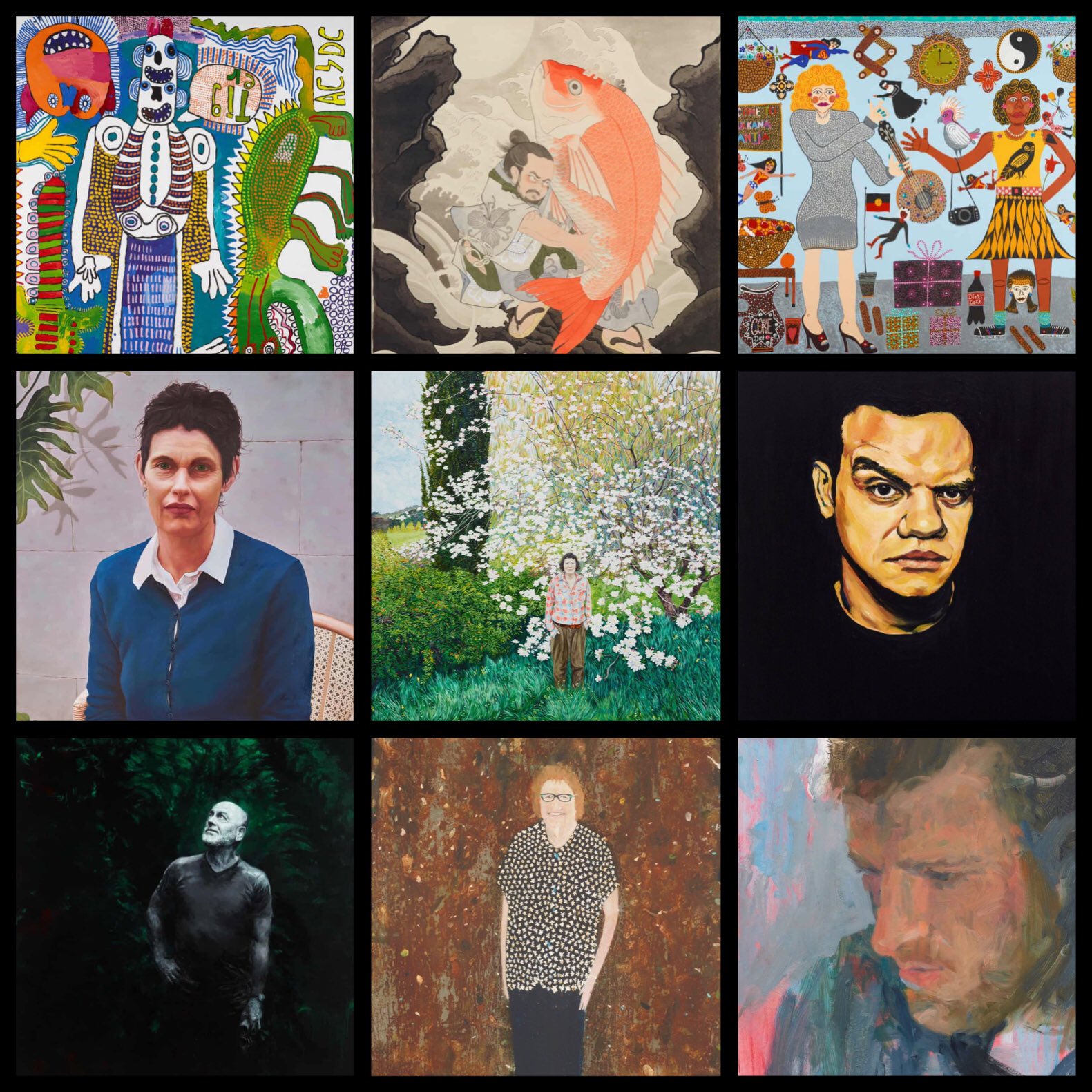 #ArchibaldPrize on Twitter
HARPERHP ()
I'm entering the #ArchibaldPrize next year - strewth if this can be a finalist I reckon I'm a good chance.
Deep Dish Dreams ()
I could stare at this #ArchibaldPrize finalist portrait for hours. Artist: Katherine Edney Title: David, Teena and the black dog Subject: David Capra Medium: oil on canvas
Tanel Jan Palgi ()
@lukebuckmaster Are you referencing that only TV celebrities or ppl who frequently showcase themselves on TV get through to #ArchibaldPrize?
Kristine Olaris ()
Some amazing portraits in the #ArchibaldPrize finalist list. Question though - why so many portraits of men?
Catherine Cahill ()
#ArchibaldPrize There's a significant number of portraits of #FirstAustralians. I wonder if we will finally see an indigenous artist or portrait win.
James Powditch ()
Maybe a suit and a smirk just doesn't cut it?...and the way he has ignored the arts during covid is a f**king disgrace. #auspol #archibaldprize @albomp Strewth: Scott Morrison brushed from 2020 Archibald Prize shortlist
Grass Skirt Project ()
Congrats to Lesley Wengembo on his entry in to this years #ArchibaldPrize with his portrait of fellow Melanesian Mal Nagobi! Lesley generously allowed us to use one of his incredible artworks on a set of jerseys for the #HeveaCup earlier this year;
Janbirk (jannyB) ()
@meynewyatt @ArtGalleryofNSW It's amazing! My husband was telling me about it & then I saw it on the news #ArchibaldPrize
Bansrelal G. (Bansi) ()
@MagdaSzubanski OMG wow #ArchibaldPrize #Sydney @ArchibaldPrize
Natasha Mitchell ()
Best eyebrow in the business. Congrats @meynewyatt! #ArchibaldPrize
Pooja ()
How is this painting by a friend's daughter not finalist worthy?! #ArchibaldPrize @ArtGalleryofNSW
Nemesis of the woke ()
See the @ArchibaldPrize is pandering to the woke. Sad really as if the winner actually deserves it we will never know as the woke quota obsessed leftists tend to award people based on race not talent
Shane Dunne ()
"The Irish Immigrant" my Aunty Claire Dunne OAM as painted by Sinead Davies for the 2020 #ArchibaldPrize @ArtGalleryofNSW
Catherine Cahill ()
Meyne is bursting with extraordinary talent. Acting, writing and now Painting. I love your work @meynewyatt #ArchibaldPrize
Rick Gunn ()
Thrilled that my daughter's portrait of me has been selected as a finalist for this year's #archibaldprize Congratulations and good luck to all the finalists. @ArtGalleryofNSW
😎دِين اِبرَاهيم🛡️ ()
#ரசிகனின்_அன்புத்தலைவன்_ரஜினி #ArchibaldPrize
Paul Rees ()
@annabelcrabb Brilliant portrait of you in the @ArtGalleryofNSW #ArchibaldPrize by Jane Guthleben. Immediately recognisable!
Patricia Barraclough ()
@Gay_Alcorn These are my favourites .. fabulous entries this year #ArchibaldPrize
Emily ()
@emilycmulligan That said of all the #ArchibaldPrize entries I've seen today this is the cutest.
GO Foundation ()
Huge congrats to GO Ambassador @theblakdouglas shortlisted for the #ArchibaldPrize His portrait of 13 yr Dujuan from @inmyblooditruns "encapsulates the hidden genius & old wisdom of ancient Indigenous culture and offers something different" 👏🏽🤞🏽❤️🖤💛
Steve taylor ()
This Jacinda Ardern portrait by NZ artist John Ward Knox is strikingly counterintuitive & a little unnerving. #ArchibaldPrize
🧠BRAIN STEM🦂🇦🇺 ()
@sullivanstrumpf This is a isn't I should have posted in a crayon drawing ✍️ My youngest did in grade She would have had a great Considering the Calibre of the #ArchibaldPrize
Laughing robot ()
The Painting by Eason Wu in the young archies should be put in the finalists for the #ArchibaldPrize and win !!!!
Senator Briggs ()
Congrats to my mate @Scottie_marsh being a Finalist in this years #ArchibaldPrize Ima work of art!