#BachelorInParadiseAU Twitter Trend : Most Popular Tweets | Australia
Just a reminder there are nice guys from this franchise too ❤️ (also looking at you Connor and GregGlen) #BachelorInParadiseAU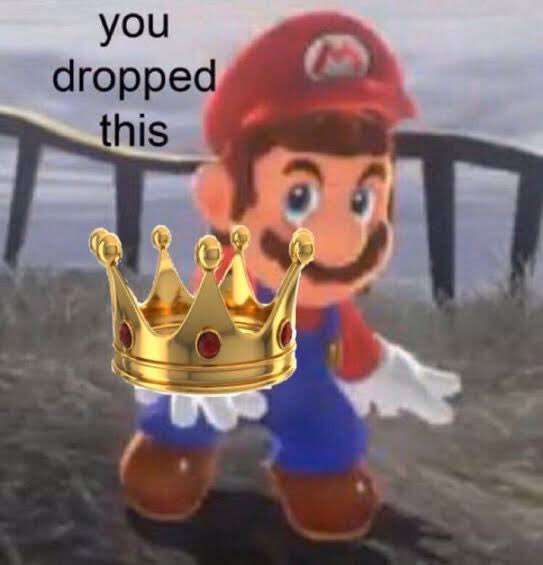 #BachelorInParadiseAU on Twitter
Get Ur Mask On ()
Matt's dad looking and sounding like they just stuffed Matt in a time machine and poof! #BachelorInParadiseau
Bachiegurlbachieworld ()
This, ladies and gentlemen, is how people end up in abusive relationships. You're made to feel confused & like you constantly say the wrong thing when the other person is just avoiding responsibility by placing it back on you. You no longer trust yourself #BachelorInParadiseAU
Bachiegurlbachieworld ()
If anyone has ever wondered what narcissism or gaslighting looks like, I think last night's #BachelorInParadiseAU episode is a good start
Bachelor In Paradise Australia ()
👏 WHERE 👏 ARE 👏 ALL 👏 THE 👏 GLENNS 👏 IN 👏 THE 👏 COUNTRY 👏#BachelorInParadiseAU
Bachelor In Paradise Australia ()
OMG is this the elusive GREG?! 😍 👬 Family and friends fly into Paradise tonight on 10! #BachelorInParadiseAU
Bachelor In Paradise Australia ()
Love is in the air 💕 but will all our couples make it to the final Commitment Ceremony? tonight on 10! #BachelorInParadiseAU
Jacqui ミ☆ ()
i am crying over #bachelorinparadiseau that was the most gorgeous scene i've seen in this entire franchise so much love for renee and alisha
J E S S I C A ()
Renee is a Queen 👑an absolute Queen. That was for all women messed around by fuckboys. Go girl! #bachelorinparadiseau
Dog is Love ()
#BachelorInParadiseAU I am so upset that Jamie is not there to meet with the HUMAN LIE DETECTOR. i really seriously 100% would PAY to see that interview & verdict.

Liz Sheehan ()
Ciarran trying to deny lying to a guy who specialises in lie detecting and deceptive behaviour - HAHAHAHAHA the absolute arrogance of that flog knows no bounds #BachelorInParadiseAU
Georgia Love ()
If they're taking pre-existing relationships, Lee and I would bloody love a Fijian holiday next year please! #BachelorInParadiseAU
Bachelor In Paradise Australia ()
Brittney and Jackson are 🎉 finally 🎉 together, but can they survive a grilling from the human lie detector? Final Week continues tonight on 10. #BachelorInParadiseAU
Evan Hocking ()
When blokes had tattoos all over them it used to mean they'd done time in jail. Now it means they've done time on Bachelor In Paradise. #BachelorInParadiseAU
Sameera ()
So, I just read that Timm cheated on Britt and then ghosted her once they left paradise. What a piece of shit. #BachelorInParadiseAU
Tiarne ()
Literally gasped when Alex said Keira. Boy what are you doinnnnnng? Keely's clearly the best choice. #BachelorInParadiseAU
Sameera ()
Is no one concerned that Britt and Timm have just disappeared? #BachelorInParadiseAU
Sameera ()
No one is putting you against Brittney, you did that yourself Cassandra. #BachelorInParadiseAU
Disgruntled Pelican ()
Timm talking to Britt about needing to leave Paradise like a paranoid guy coming down from a bad coke binge #BachelorInParadiseAU
𝘵𝘢𝘴𝘩𝘢: 𝘢 𝘴𝘢𝘥 𝘣𝘪𝘵𝘤𝘩 🌧 ()
I'm SOOO glad Cass is gone from #BachelorInParadiseAU. She was a two faced bitch. Well that's what she comes across as at least. Absolutely cruel.
Matt starr ()
dw guys i'm getting to the bottom of this #bachelorinparadiseau
Future Mrs Clooney ()
She bullied him into giving it to her. She called him a dweeb behind his back!! Knowing they're not together now is even more frustrating. Alex is wasting any opportunity of finding love with Keely. #BachelorInParadiseAU
Tahlia Pritchard ()
Wrote about how (most) of the women on this season of #BachelorInParadiseAU have made the damn show
Noel's 🏝 Caravans, Noel's Caravans ()
Cass is a turd. The producers are turds for purposely giving Cass advantages over Brittney. #BachelorInParadiseAU
Leesha Monson ()
Tim really misread the room saying "everyone in Australia is going to hate you " to Matt. Ummmm nope. #BachelorInParadiseAU
Sheeka ()
moment of silence for britt who is classy, beautiful and unproblematic and deserves better than timm :) #BachelorInParadiseAU
Tiger_Seth ()
The producers giving Cass the date card tonight after giving her the first rose last week was an absolute joke. Britney is so nice and they had a perfectly good story going against mean girl - keira with Alex and Keely. It was a very low dog act. #shameful #BachelorInParadiseAU
Michelle ()
When Alisha and Renee call out Cass on her bs and telling her to stop being a snake #BachelorInParadiseAU
A Rodriguez Sanchez ()
Brit is a freaking catch, amazing body and awesome energy. Cass is bitter #BachelorInParadiseAU
Extinctionrebel ()
Cass tearing down other women to make herself look good is just pathetic. No amount of editing will change what you said #BachelorInParadiseAU
Georgia Love ()
Just a reminder there are nice guys from this franchise too ❤️ (also looking at you Connor and GregGlen) #BachelorInParadiseAU