Bale Twitter Trend : Most Popular Tweets | Australia
Gareth Bale to Tottenham, here we go! Last details to be sorted about salary [shared with Real Madrid] and Gareth will fly tomorrow to London. He'll complete medicals and join #THFC - one year loan. Mourinho approved the deal. Reguilon expected for tomorrow too [100% done]. ⚪️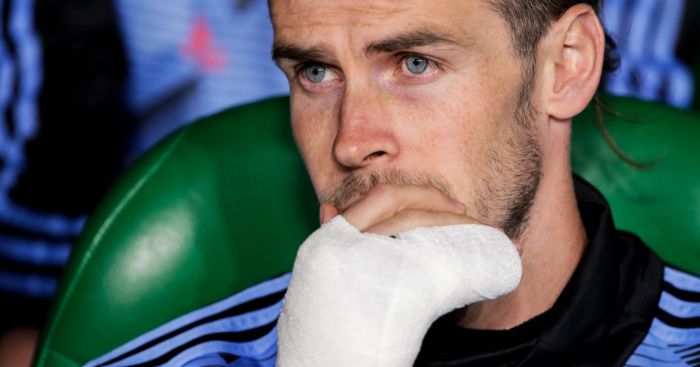 Bale on Twitter
Kevin Palmer ()
Why is a guy who scored decisive goals in TWO Champions League finals is viewed as a villain by Real Madrid? The disrespect shown to Gareth Bale in Spain seems bizarre. Here is today's AS front page #BaleBack #THFC
B/R Football ()
Gareth Bale arrives in London ahead of his return to Spurs ⌛
The Spurs Web ⚪️ ()
Bale getting a selfie with @mac1882thfc as he lands in England!

Alasdair Gold ()
I understand Gareth Bale will sign on a season-long loan for Tottenham today but with the option for a second year - taking him to the end of his Real Madrid contract - if the loan proves to be the success everyone hopes it will be.
Transfer News Live ()
Gareth Bale is flying to London this morning to seal his move to Tottenham, having completed his medical in Madrid yesterday. (Source: Sky Sports)
El Chiringuito TV ()
🗞️El Real Madrid es máxima exigencia y BALE NO se ha echado el EQUIPO a la ESPALDA. Esta es #NuestraPortadaDeHoy con las palabras de #MiguelTORRES.
The Spurs Web ⚪️ ()
Gareth Bale continues to dominate the newspaper back pages for a third consecutive day #THFC #COYS
Football Daily ()
🗣He trained alone in the gym and was here for 3 and a half hours! @BenRansomSky with the latest on Gareth Bale to Tottenham!
B/R Football ()
Gareth Bale will fly to London tomorrow to complete a one-year loan to Tottenham, reports @FabrizioRomano
Fabrizio Romano ()
Gareth Bale to Tottenham, here we go! Last details to be sorted about salary [shared with Real Madrid] and Gareth will fly tomorrow to London. He'll complete medicals and join #THFC - one year loan. Mourinho approved the deal. Reguilon expected for tomorrow too [100% done]. ⚪️
Daily Hotspur ()
#thfc hope to announce deals for both Gareth Bale and Sergio Reguilón tomorrow. | @AlasdairGold

Hotspur Related ()
Sergio Reguilón and Gareth Bale have both had MRI checks and undergone the majority of their medicals in Spain ahead of their respective #thfc moves. [Football London]
UOL Esporte ()
Bale deixa o Real e acerta volta ao Tottenham por empréstimo, diz jornal #MercadodaBolaUOL
Fabrizio Romano ()
Gareth Bale is coming back to Tottenham. The agreement is getting closer - last details then the deal will be done. Bale already told to his teammates that he's going to #THFC. "This is the closest Gareth has been to leave, talks on-going", also said his agent Barnett to BBC. ⚪️
The Spurs Web ⚪️ ()
Gareth Bale has spoken to Jose Mourinho and explained that Spurs has a special place in his heart! @skysportspaulg with the latest on Gareth Bale to Tottenham

Alasdair Gold ()
Mourinho said he will be leaving eight players at home for the trip to Bulgaria and that Harry Kane will likely play most of the matches ahead, including tomorrow.

ESPN FC ()
Throwback to when Gareth Bale single-handedly destroyed Inter 😳 (via @ChampionsLeague)
Real Madrid Fans Tanzania ()
BALE ⚡⚡⚡ #THT Hii bartra hawezi sahau Ilikua 2014 Capa Del Rey final Vs Barcelona FT:Barcelona 1-2 Real Madrid
Last Word On Spurs🎙 ()
🗞[@TimesSport] | Tottenham Hotspur are still in talks with Real Madrid over an audacious bid to re-sign Gareth Bale. 🏴󠁧󠁢󠁷󠁬󠁳󠁿The Welshman's camp confirmed that Bale would be very keen on a return to Spurs whom he left for the Spanish side in 2013. #THFC #COYS
Miguel Lago ()
Trivia: kaming magkakapatid plus all of my maternal cousins halos same fields of industry. Communications/media/marketing/adver/behavioural science Bale pwede na kami magtayo ng PR agency. Can you imagine pano kami mag away: Parang me extemporaneous speaking contest.
El Chiringuito TV ()
🎥IMAGEN #JUGONES | BALE y HAZARD se MARCHARON ANTES de que finalizara el Real MADRID-GETAFE en Valdebebas.
El Chiringuito TV ()
🔥🔥¿BALE jugando en el TOTTENHAM cobrando del Real Madrid? ¡FLORENTINO! ¡Que SE QUEDE!. @jpedrerol, contundente en #ElChiringuitoDeMega
T24 ()
Bakanlık, gelen tepkilerin ardınan tiyatro, opera ve bale gösterileri için getirilen yasağı iptal etti
Goal ()
Gareth Bale could snub Manchester United to move back to Tottenham, according to ESPN 😯
DevilUnited🔰 ()
Can't wait till we go in the last week of this transfer window and we panic and buy Bale permanently. It's a united thing to do trust me
Gökhan CENGİZ 🇹🇷 ()
4 Yaşında Piyano-Bale öğrenirse Dâhi Çocuk Kurân-Hadis öğrenirse Daha Çocuk Yersen !..

ESPN FC ()
Tottenham have moved ahead of Man United in the race to sign Gareth Bale from Real Madrid, sources have told @MarkOgden_:
Daily Hotspur ()
#thfc have moved ahead of Manchester United in the race to sign Gareth Bale. | @ESPNFC
Premier League Xtra ()
Tottenham have moved ahead of Manchester United in the race to sign Gareth Bale from Real Madrid. [@AlexShawESPN, @MarkOgden_]
B/R Football ()
4x Champions League 🏆 2x La Liga 🏆 1x Copa del Rey 🏆 251 games 105 goals Seven years ago today, Gareth Bale made his debut for Real Madrid ⏪