#BBAU Twitter Trend : Most Popular Tweets | Australia
Spoiler Alert! The next Housemate leaving the Big Brother House #BBAU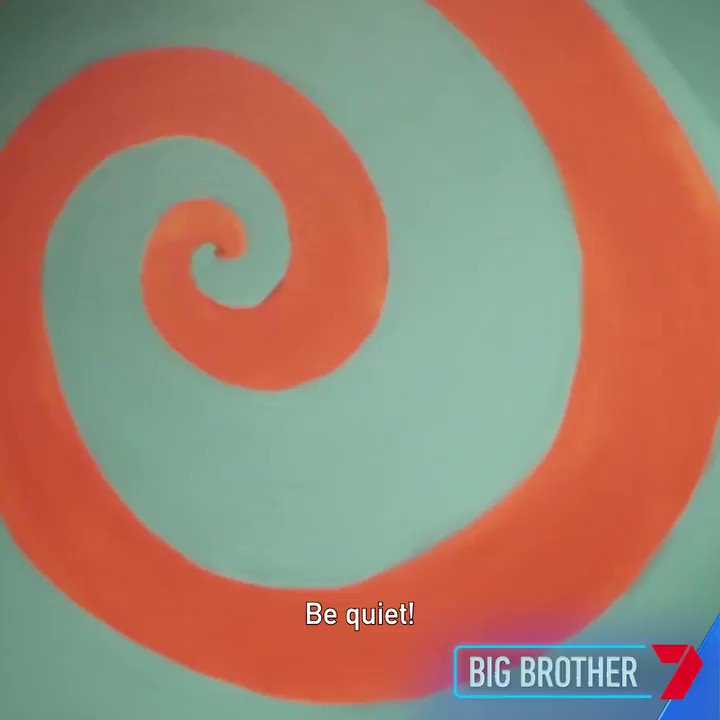 #BBAU on Twitter
V♥& ()
Oh so now she wants the advantage😒Thought you wanted to do it on your own Miss Independent? #bbau
Big Brother AU ()
The eye has the power to change the game. An advantage like never before is coming tonight on @channel7. #BBAU
Just Me 🤷🏻‍♂️🏳️‍🌈 ()
#BBAU Daniel. Someone who has NEVER 'legitimately' won any challenge for himself. Ever. But has been given EVERY perk ever. His last three promises he has double crossed. . . . oh yeah, . . . he works in real estate! I CANNOT WAIT till Daniel gets evicted!
Yas ()
My favorite thing is Tilly calling out the manipulation from bb production 👏🏾 #bbau
🤍 ()
she's really the queen omg that house is obsessed with her and she keeps surviving eviction and she's BOMB at comps and entertaining as hell #BBAU TEAM CHRISTINA
Ryan Thomas Ang ()
Marley: *sees Katie and Jess being duped by Daniel* Also Marley: continues to work with Daniel #BBAU
Big Brother AU ()
A road trip within the Big Brother House and EVERYONE is invited. #BBAU tonight on @channel7.
Big Brother AU ()
SJ and Danny are really relishing their roles as head of house. Tonight on @channel7. #BBAU
B 🧸 ()
I don't see how it's fair that Sj and Danny are basically safe this whole week. Even if they do make the final no one is going to vote for them because everything is literally being handed to them. #BBAU
Nadiadaily ()
Mary got mad because she got but yet she betrayed SJ; her best ¿ #BBAU what goes around comes around. & I thought it was low to not hug Marley, like you're older than them and you're gonna let your feelings control you??
Lynda_The_Mundane ()
Did we just watch a 50 yr old woman , get big mad at a kid , on national TV, bc she got voted out, on a show, the whole point is voting ppl out. #BBAU
Sheridan ♡ ()
She got rid of SJ to protect Marley and then he puts her up ahahahah what a turn of events #BBAU
A🪐 ()
To think I was rooting for Mary bto win before this. her being so cold to Marley who calls her mum was very off putting #bbau #bigbrotherau
Big Brother AU ()
Spoiler Alert! The next Housemate leaving the Big Brother House #BBAU
Big Brother AU ()
What deal will be made in The Cave? Watch tonight on @channel7 #BBAU

Robhood ()
#BBAU I hear some people saying trust Danny gets preferential treatment, like what? It's all of a sudden his fault SJ's alliance turned on her 😂 so funny seeing y'all so mad over him, he's such a troll. Marley Sid and Charlotte are the three most boring housemates
BossBitch ()
Did Mary really think SJ was going to take someone who stabbed her in the back lmao.#BigBrotherAU #BBAU
George Holzhauser ()
Mary. And her "hmmmhh" when SJ chose Daniel. EXCUSE ME BETCH you just voted for her to keep your attitude and shove it where the sun don't shine. #bbau
Dramabananna ()
Tilly has won the most challenges and she's still not considered number 1 threat? #BBAU
River ()
The only person who deserves to win this show and has actually worked hard and had nothing handed to them is Tilly. #BBAU
Big Brother AU ()
It appears that Big Brother has officially broken the Housemates 😅 #BBAU
Big Brother AU ()
It was the eviction that rocked the House. Find out what Jess has to say about her shock exit. #BBAU
❁ j u b e l ❁ ()
Hands down the best #BBAU episode I've ever seen, from Danny throwing a cushion full of chocolate over North Head, to Ari diving headfirst into the tunnel and popping back out smiling at the people who least wanted to see him, it was an absolute classic 😂🤣😂🤣 #BigBrotherAU

FrankZonzo ()
Lots of salty Jess fans still in disbelief the great man Danny outlasted Katie and Jess despite the odds being stacked against him. #BBAU
Sam ()
blatant favouritism of one housemate + unnecessarily over-edited episodes = a bad season of big brother. #bbau used to be so good 😭
Stephen Michael ()
@greysfan Yeah, I don't fault Danny for doing what he did. That's the game. But the fact producers basically locked in Jess' eviction is what pisses me off. Like give everyone a fair shot at staying. #BBAU
The Brain ()
Excellent, I don't want Danny to go yet - he may be a blonk - but hes more entertaining than most in the house - and you know the house will be gunning for him ASAP #BBAU #BigBrotherAU
Richard. S. L. ()
Why is #BBAU favouring Daniel, he has all through this series,,, should have been long gone ages
Big Brother AU ()
If this task is hilarious and you know it clap your hands! 👏 👏 #BBAU
Big Brother AU ()
A game changing twist will send home a major player. Tonight on @Channel7 #BBAU