Brexit Twitter Trend : Most Popular Tweets | Australia
Hey @Nigel_Farage - you were on the EU Fisheries Committee - you called fishing the acid test of Brexit - have you really nothing to say to our fishermen?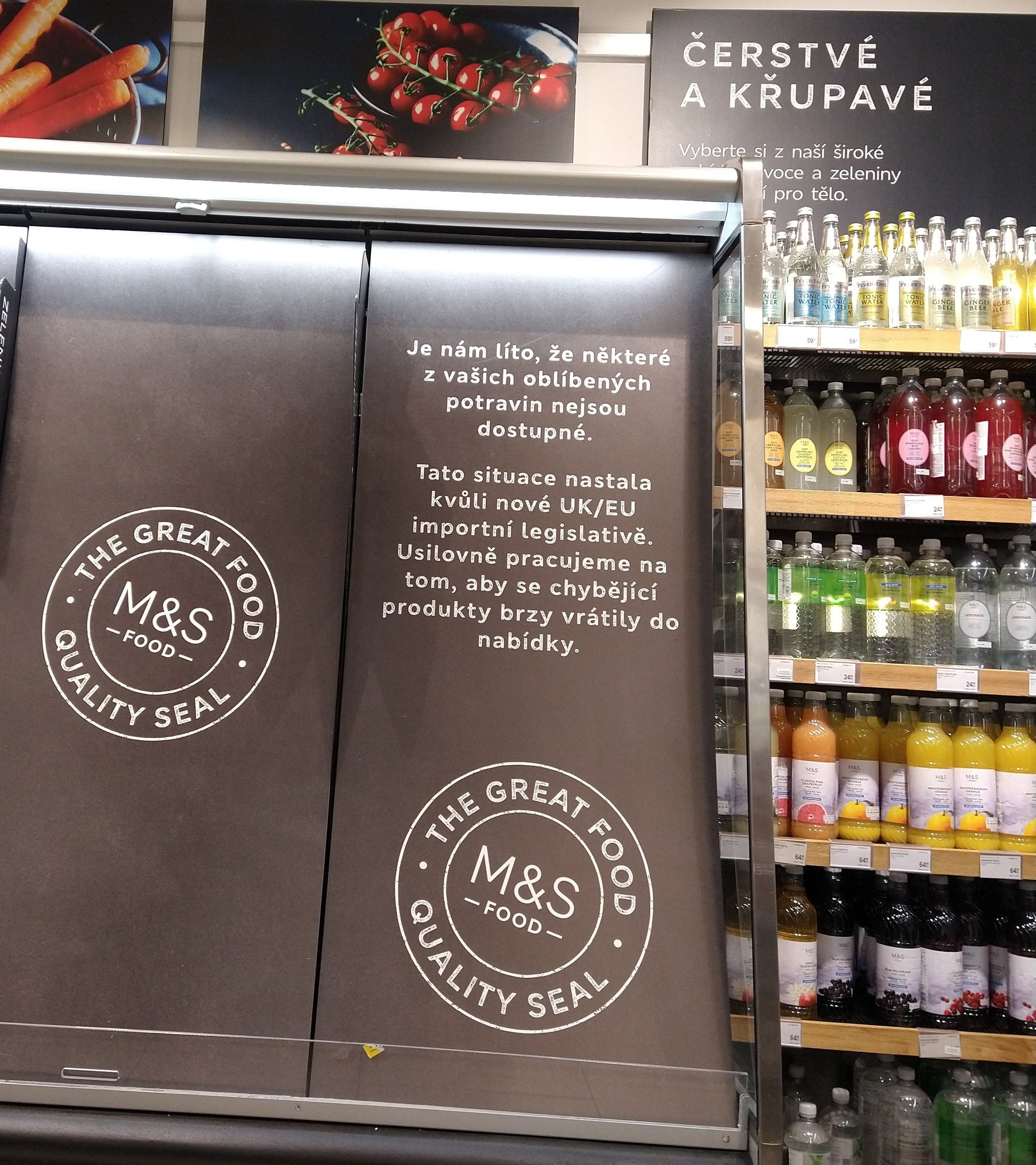 Brexit on Twitter
Fozzie - hold politicians to higher standards ()
@GenericHandle18 @Matt_Dean1994 Too many people oversimplifying & then focussing on few issues. Soundbite politics. The world is not like that. Step back & look at the big picture. I still wish KS would say "Brexit is crap isn't it?" He can't yet until the effects are really felt. Everyone is in their bunker.

Peter Jukes 💙 ()
I don't know when it will happen, but at one point the ardent Brexiters will have to admit to the inevitable. Brexit didn't bring us any more freedom or sovereignty. It impoverished millions and made us a pariah on the world stage. Truth is the daughter of Time.

A C Grayling #FBPE 3.5% #Reform #Rejoin🐟 ()
Quality of Nationality Index: there has been a catastrophic drop in the value of the British passport. Brexit has caused the quality of UK passports to drop from 8th to 35th in the world rankings, a fall in fall is unprecedented in history.
Andrew Adonis ()
The best plan for Britain's future on offer today, and the best leader. Brexit was a mistake which will have to be reversed in due course but the immediate challenge for Britain is 'change or decline' and we need to regain our optimism and self confidence.
David Schneider ()
Hard to believe that this lying government that lies about everything should have lied when they said workers' rights would be safe after Brexit.
🐟carol hedges ()
🇬🇧@borisJohnson I wonder what your kids had for their dinner tonight. At least they HAD dinner You *may* have achieved #Brexit. you *may* get most of us vaccinated The FACT that you deliberately permitted millions of children to go hungry will be your legacy #ENDCHILDFOODPOVERTY

Alex Andreou ()
In summary, a government that pushed millions of kids into poverty, is paying its mates £30 a pop to send those kids 1/3rd of a tin of tuna in a ziplock bag, while tons of lobster, langoustine and scallop rot on the docks, because of its wretched Brexit. Did I miss anything?

Guy Verhofstadt ()
This is exactly the reason why Thatcher argued for a European single market without barriers. And yet it is her most ardent followers who campaigned for the hard Brexit that makes this red tape necessary !
Brian Moore ()
Hey @Nigel_Farage - you were on the EU Fisheries Committee - you called fishing the acid test of Brexit - have you really nothing to say to our fishermen?
The Straits Times ()
UK firms that sell to EU face added costs, red tape with Brexit
Hetty in Scotland ()
@weehalfpintt take them back to probs dark brown veins, shld not hv that! Which country r thy from? I am finding quite abit of veg just recently, really bad, some off inside, unusable when u cut it, r we getting the real crap now re Brexit? I expect so!!!

Caroline Lucas ()
Ministers repeatedly pledged to maintain or exceed EU environmental standards post Brexit - predictably, it's not taken them long to completely fail
Riddlerized Accordion Tomato ()
if i am elected as supreme chancellor of Britain, i will get brexit done within the first fortnight of my inauguration

Seb Dance 🌹🇪🇺 ()
This government let this happen. And all our warnings were for nought. Brexit is destroying livelihoods.

Caroline Lucas ()
Less than 2 weeks after Brexit & the Government is already showing what deregulation will look like: allowing use of a deadly pesticide #Neonicotinoids are banned in EU for a reason – they kill bees Please sign petition to stop their use👇
Plain, Simple Plippy ()
@MadCapMunchkin To be fair they've been like this for years now. I'm thinking off just ignoring US politics until things calm down. I thought Brexit was silly. The past year in the US has been just daft.
David Higham ()
@AlexTaylorNews @PhilipJTaylor1 Extra trade frictions and costs are features, not bugs, of Brexit.

Guy Verhofstadt ()
Ironic this: Brexit campaign organisation moves to the EU to keep their registration. I hope @EUregistry & @EUCommission will closely investigate whether all criteria have been fulfilled !
Pierce Walton ()
Remoaners give me one good thing to come from Brexit. Here you fills your boots.
Mark , uk media are rubbish ()
@rebeccabutlerm2 @Rob_Kimbell And the EU was rich and telling the government they braking the law over Brexit
Marcello Ruffini #FBPE 3.5% ()
The sheer idiocy that totally characterises the brexit brain:
Jane Elgar 💙 ()
This makes me very sad. And we're all meant to get behind Brexit 🤦🏼‍♀️
Yammysmum ()
@alphamike20 @campbellclaret All foreseeable, like JRM moving his money to Eire etc. The despicable bit is that this was not mentioned , let alone discussed when people were asked to vote for Brexit.
Nikol Soleil🌞 ()
Zdá se, že #Brexit na nás dnes dopadl 🤔no tak počkáme, co už 🤪 jinak bychom to stejně sežrali hned @marksandspencer
Jimmy Bob White 💙 ()
Turns out Brexit is great for the British fishing industry. #BrexitShambles
Jas37 ()
Government accused of undermining scrutiny of EU trade deal, as Jacob Rees-Mogg shuts down Commons Brexit committee #BorisJohnson #Bexit
Helena RodríguezCaro ()
Dudas post-Brexit? Mira el evento informativo que hemos organizado, os esperamos! 😁
Alan Wager ()
Impossible to know how much difference it made - perhaps none at all - but the decision throughout December to expend so much bandwidth at the top of government on Brexit is at best an unfortunate coincidence.
Bill F ()
@Jacob_Rees_Mogg JACOB REES-MOGG President Trump will be our greatest ally after Brexit Freed from ties to the EU, Britain can build a truly special relationship with this US president Jacob Rees-Mogg Tuesday May 01 2018, , The Times
Shahmir Sanni ()
The same people that bankrolled Trump bankrolled Brexit. The same strategy that Trump has used, Vote Leave has used. Except we had irrefutable proof that the latter broke the law. Our political system was just too broken to hold them to account - instead, we gave them more power.