Ethiopia Twitter Trend : Most Popular Tweets | Australia
Praying for wisdom for leaders on all sides in Ethiopia, and for peace to prevail. In a conflict, lives are lost and the people, who we should serve with power, suffer most. #leadership #Ethiopa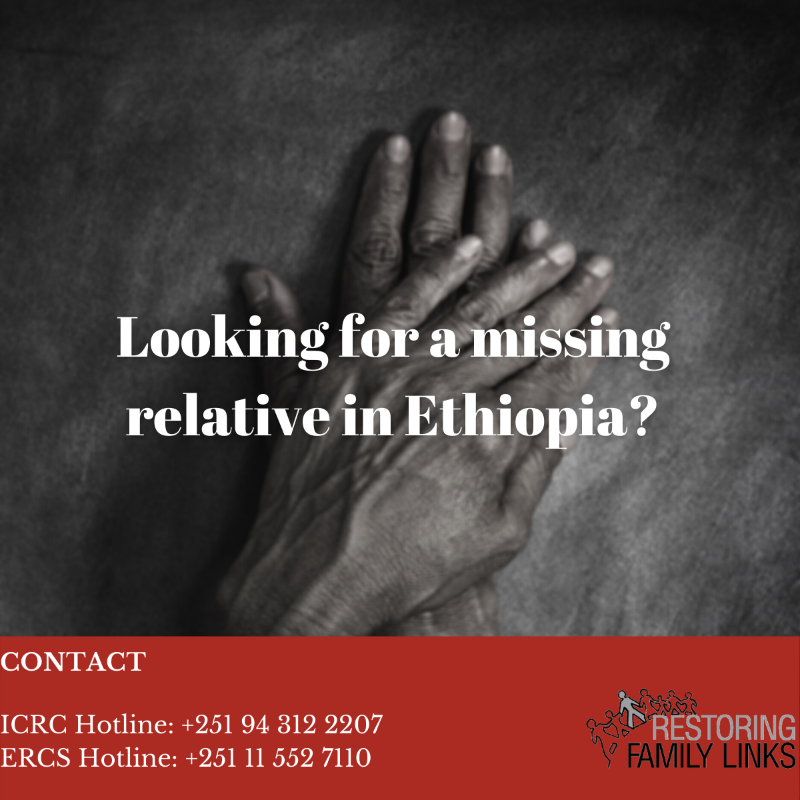 Ethiopia on Twitter
Zitto MwamiRuyagwa Kabwe ()
STOP WAR IN ETHIOPIA: AU SHALL INVOKE ARTICLE 4(h) TO STOP WAR CRIMES AND GENOCIDE. Do you agree?
Reuters Africa ()
Former guerrilla radio operator Debretsion Gebremichael is leading Tigrayan forces fighting Ethiopia's military for control of the mountainous northern region. Here are some facts on Debretsion and the three-week old conflict
Káyọ̀dé Ògúndámisí ()
They kept enabling the crisis in Tigray rather than push for dialogue. Now Ethiopia is on a full blown War, refugees are fleeing into neighbouring States, the Western media African correspondents are now safely reporting LIVE from Labadi Beach Hotel in Accra and Transcorp Abuja
Dominic Raab ()
The UK imports about 30,000 tonnes of fruit and vegetables from Kenya each year. Great to celebrate our new Free Trade Agreement with President Kenyatta today. We also discussed our shared commitment to regional security, including concerns about the violence in Ethiopia.

Goodluck E. Jonathan ()
Ethiopia is the Cradle of Human Life and Civilisation. 3500 years ago, Moses found refuge in Sheba's peaceful borders. 1400 years ago, the Companions of Prophet Mohammed (SAW) found refuge in the Bliss of Abyssinia.
Sub-Saharan Mining ()
Ethiopia PM gives Tigray forces 72-hour ultimatum to surrender regional capital エチオピア:アビー首相が最後通告、「ティグライ軍は72時間以内に降伏しろ」
Tsehayneh Geremew ()
@BBCWorld By any means #tplf is the mastermind of all bloodshed in #Ethiopia and there is no terrorist better than this gangs!!
Sinan ()
#Ethiopia Tigray özerk bölgesinin kuzeyinde yer alan Aksum Havaalanı'nındaki hakimiyetini kaybedeceğini anlayan TPLF milisleri havaalanını kullanılamaz hale getirdi.
Geeska Afrika Online ()
Ethiopia: Decoding Messages Through His Twitter Account #Africa #news
Ezana Haddis (ወዲ ኣደዋይ ሮማንን ኣያይ ጎይታይን) ()
'Save yourselves': Ethiopia warns Tigrayans of Mekelle attack via @AJEnglish
Gerry Simpson ()
UN confirms #Ethiopia government is still blocking telecommunications + road and air access to and within #Tigray region, thereby preventing aid agencies from helping 2 million civilians who need life-saving support including food, water & healthcare
Zitto MwamiRuyagwa Kabwe ()
President @PaulKagame I am sure you follow what is going in Ethiopia. Federal Forces attack against Tigray and the propaganda against Tigrayan people (6% of Ethiopians) isn't different from Habyarimana attacks against RPF. Stand up, it is #Genocide #WhatWillYouTellMeles
VOA Amharic ()
በትግራዩ ቀውስ ወደ ሱዳን የሚሰደዱ ዜጎች እየጨመሩ ነው #Ethiopia #VOAAmharic

Sam Adeyemi ()
Praying for wisdom for leaders on all sides in Ethiopia, and for peace to prevail. In a conflict, lives are lost and the people, who we should serve with power, suffer most. #leadership #Ethiopa
Kariss kariss omari🇰🇪 ()
@Moha001_Onyango He started well but the sabotage and interference from the Egyptian intelligence personal operating inside Ethiopia
ቅኣልክኢድኣን። ()
if you ever feel forgotten, remember Hailemariam Desalegn was a PM of Ethiopia for 6 years.
Edao Dawano ()
TPLF has been the major a political parasite in Ethiopia ever since 90's. N Only survived on basis of bloodshed, ethnic conflicts, religion confit, boundary conflicts, internal displacement. Exploiting all these venues it was able to maintain power. Now, they must face justice.

Hindustan Times ()
Nearly 25,000 refugees have fled to Sudan as conflict rages on in Ethiopia

The Associated Press ()
BREAKING: The leader of Ethiopia's Tigray region confirms firing missiles at neighboring Eritrea's capital, and threatens more.
FikreJesus A., Ph.D. ()
It also aims to lure/provoke #Eritrea into the conflict, as the belief is that doing so will somehow help TPLF out of the predicament it finds itself in. (, int. comm. to step in). #Ethiopia
FikreJesus A., Ph.D. ()
The act has several aims: cause terror, fear, panic, and confusion among Eritreans, both in country and abroad. #Eritrea #Ethiopia
Nuur Hassan ()
A good read: 'Tigray and the future of Ethiopia | Royal African Society'
Abeba ()
@bbcworldservice @stop_horn The Nobel Peace Prize 2019 recipient Abiy Ahmed is bombing children,pregnant women and the elders in Tigray,people are displacing,Tigrayans in Ethiopia are getting fired from their jobs. Abiy is a war criminal. #StopwaronTigray #stopgenocideonTigray
Philip St. Patrick 🇰🇪🇰🇪 ()
East Africa huwa so tense man. Ethiopia is tense, SSD is unstable, kenya in election years is tense, Somalia is unstable, UG is tense, Burundi is tense, tutulie bana

NewEthiopia ()
@mfaethiopia Just like the rest of the world, #Ethiopia must use millitary tribunal, instead of civilian courts, to try the TPLF terrorists. and Europe have zero tolerance for anyone who attacks their national army.
Neopapers ()
Carriage of ESBL-producing Gram-negative bacteria by flies captured in a hospital and its suburban surroundings in Ethiopia
Kathleen mcguire ()
Growing fears of civil war and genocide in Ethiopia as conflict escalates
Tommy Vietor ()
Millions of people are getting pulled into a civil war in Ethiopia. Has the WH or State Department done anything to try and mediate? Is @SecPompeo too busy buttering up autocrats in preparation for his 2024 run?

United Nations ()
Ethiopia: Amid reports of mass killings in Tigray, @UNHumanRights chief @mbachelet warns the situation risks spiralling out of control & repeats call to stop the fighting to prevent further atrocities.
ICRC Africa ()
Are you looking for a missing relative in northern #Ethiopia? In response of the military escalation, we have activated a hotline to help you. Talk to us on +251 943 122 207