#farmerau Twitter Trend : Most Popular Tweets | Australia
I've been here one night and I'm not pregnant yet. Stop wasting my time grape man. #FarmerAU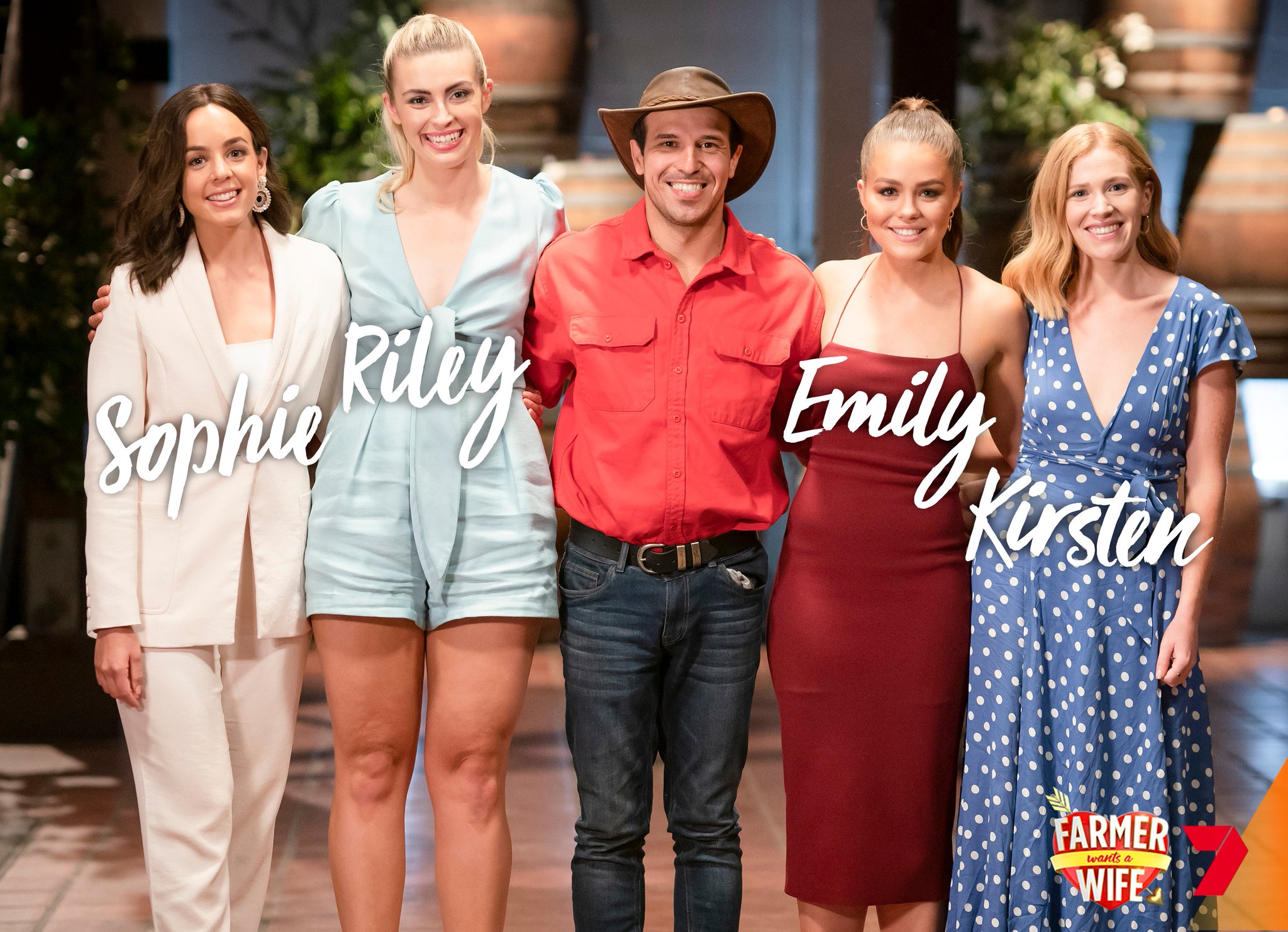 #farmerau on Twitter
🇦🇺❄️Benji❄️🇨🇦 ()
Producer: So this is #FarmerAU a show where one male farmer dates multiple women in an attempt to find someone to marry Contestants: Sweet. Cool. Got it Producer: Again, one farmer, multiple women Contestants: 👍 *Farmer kisses one of the women All the other women:
PEDESTRIAN.TV ()
Why the absolute fuck do these girls all think they're the only person trying to win their farmer's heart? #FarmerAU #FWAW
Colonel Kickhead ()
Farmer Nick got rid of Marnie? Oh well, back to being the hottest 46 year old in the retirement village I guess #FarmerAU
Bang Go The Bells ()
Some might not like her but I liked Marnie more than the one that always wears a jacket. #FarmerAU
Lucy reid ()
@FarmerAustralia @Channel7 I think these girls want to much. These blokes need time to get to know everyone. But each girl wants the guy to commit straight away. It's just not gonna happen. It's not realistic. #FarmerAU #farmerwantsawife
Big T ()
Some of the women on @FarmerAustralia really don't understand the concept of the show. Idiots #FarmerAU
Sonia ()
Do we need to call the 3 "experts" from MAFS to help the farmers decide who should go? #FarmerAU
Cyberknife4Oz 🎀 ()
Gee with this elimination format this show could go for 27 years 😉😉😉 #FarmerAU
Lauren ()
oh god. That man is in love with his deceased girlfriend and that is so romantic and so fucked for those his ex wife and mother of his children I expect. Poor sad times. #FarmerAU
A. Beaverhausen ()
#FarmerAU they're all coming across as a bunch of needy insecure bitches 🤦🏻‍♀️
Sonia ()
Calm down Liz it's not like he's cheated on is allowed to kiss anyone to yeah see if there's chemistry 🙄 #FarmerAU
Frappello ()
This bitch is old enough to know better. Just chill out. He is gonna pash all of you grow up #FarmerAU
Mish ()
Okay I'm calling it early. Henrietta really just wants to be on television and will end up becoming The Bachelorette at some point in the future. 🤷🏻‍♀️ #FarmerAU
Farmer Wants A Wife ()
Farmer Neil seals the deal after a perfect date 💘 #FarmerAU
Australian Bureau of Statistics ()
There are 3 times as many single male farmers as there are single female farmers in Australia ... no wonder they have to go on TV to find a wife! 👨‍🌾❤️ @FarmerAustralia #FarmerWantsAWife #FarmerAU
YOU KICKED MY BALLS ()
Madison: I know I dramatically and prematurely left only to change my mind but could you ladies take my return like adults please 🙄#FarmerAU
Katie Horn ()
I see that channel 7 has taken notes from channel 9 and added an unnecessary dinner party to cause drama. What a shame that they took a wholesome, drama-free show and made it tacky instead #FarmerAU
Farmer Wants A Wife ()
Who to take on the next one-on-one date was the most important decision for the Famers yet. #FarmerAU
Colonel Kickhead ()
How did Nick not pick Marnie? She has put on her best drag face and everything #FarmerAU
Scarlett cooper ()
Are you guys vibing with any of the girls? I'm struggling to find one I like and want to end up with the farmers 😂😂🤷‍♀️ #farmerau
Lauren ()
These farmer dudes would be so easy for a producer to manipulate. I feel for them. Unreal x100 #FarmerAU
Colonel Kickhead ()
Marnie: I was conceived in the back of a truck....least surprising revelation in history #FarmerAU
PEDESTRIAN.TV ()
It's called FARMER Wants A Wife, not Farmer's Mum Wants A Wife. #FarmerAU
Mel Dearmer ()
I've been here one night and I'm not pregnant yet. Stop wasting my time grape man. #FarmerAU
Ariadne Quinn ()
I don't think blondie (Harry's farm) should be on this show - she's clearly not in the right head space #FarmerAU

Gidgit VonLaRue ()
#FarmerAU Why are sandwiches always more appealing when you see them made in movies or TV shows????
Lauren ()
I'm sorry but it hasn't rained at this farm in 8 years and this dude rocks up with his potential love and channel 7 AND IT FUCKING I believe guys, I truly believe 😍#FarmerAU #farmerwantsawife
Ryan Brink ()
White Farmer wants a white I know this was a throwback to a early 2000s show, but you did not have to make a show that looks like it was made in 2000. The lack of diverse casting was horrendous. Worst in modern Australian TV history. I turned off 30 minutes in. #FarmerAU
KirstenDiprose ()
Anyone else feel anxious while watching #FarmerAU ? I think as someone who married a I have flashbacks of being "brought back to the farm" where you are somehow meant to know how to a catch a sheep and drive a tractor 🤦‍♀️ Good luck to them!! 😬
Farmer Wants A Wife ()
Farmer Sam has picked Sophie, Riley, Emily and Kirsten to join him at his home. 🥰 Is this the beginning of his forever? #FarmerAU