#IsolationLife Twitter Trend : The Most Popular Tweets | Australia
Birthday in isolation is getting wrote an article for @CosmosMagazine, and it was waiting for me when I got home! ⛈️🤓 #IsolationLife #weathernerd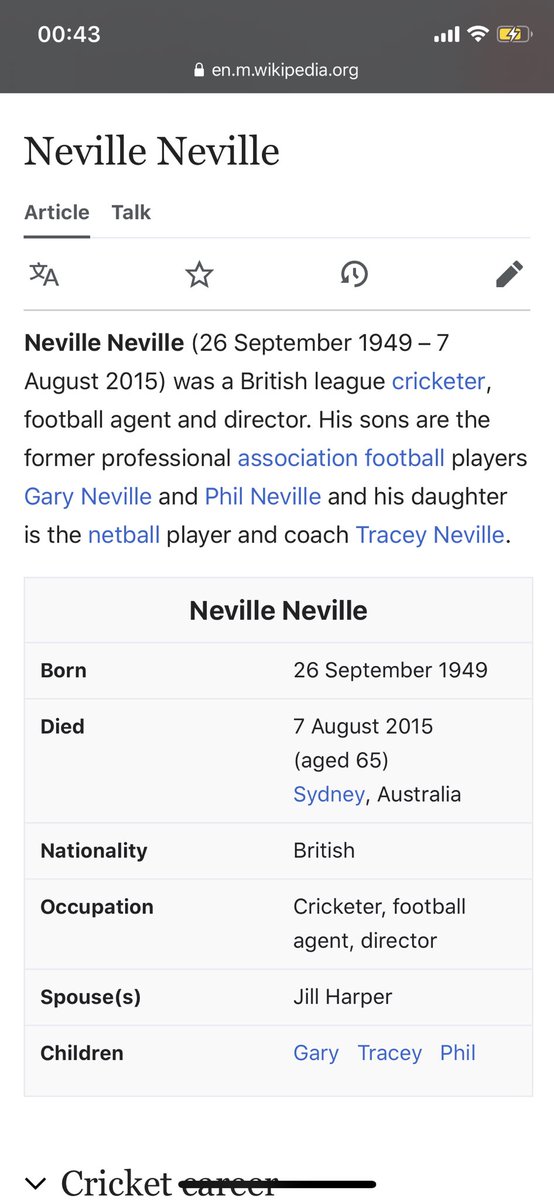 #IsolationLife on Twitter
Autism Rocks Sheffield ()
Spent an hour potting up plants. Add a splash of colour to the view out of the window #TuesdayThoughts #IsolationLife
Sophia Hayat Taha | STAY THE FUCK HOME ()
It's my grandads 87th birthday today 💜💜💜💜 We'd normally have a family meal or a bbq but obviously we're all spread out in different houses with only phone calls and a moonpig card to mark the occasion. #SocialDistancing and #IsolationLife sucks
Gareth seddon ()
Me and @MJbrown2603 just waiting for @Bigearl5 live fitness workout at on Facebook 👌 #IsolationLife
The Gaming Lovers ()
Enjoy this MEGA episode of The Gaming Lovers podcast to help Brendo and Jem hitting their 100th episode!!! Wooooooooooo! Answer 100 questions along side the Aussie duo & see how you compare. #IsolationLife Download or stream free today:
Kelly Simmons ()
Me on my last meeting yesterday wondering what I'm going to do on furlough leave until 1st June🤔 In all seriousness I'll make sure I keep myself occupied but would love to hear people's ideas too. The NHS responder voluntary roles have closed 😔. #furloughleave #IsolationLife
Ashleigh elise ()
#IsolationLife running upstairs to change out of my pj's 2 minutes before my first skype call of the day
CJ 1.5m Josh ()
Some of our apartment neighbours are shouting out to each other through the windows. Now I know how fucking annoying those singing Italians must be. #IsolationLife
Zaahir Edries ()
Captains log, March 2020 - I can now tell the difference between the shade of white on my walls, ceiling & door frames. The kettle is spying on me & the grain on the floorboards mocks me with its ordered chaos. I fear the cat is in on mocking me as I work #IsolationLife
Marci Diehl ()
I just laughed so hard at an episode of #ParksAndRec that I started choking and then that made me gag. Good times. #IsolationLife
Black Catzzz 🇨🇦🇺🇸 ()
For me this never gets old. Winter fire in, summer fire outside. #fireplace #IsolationLife
H. ()
Life has returned to a quiet normal for this bud. #isolationlife #quarantinecat
Terri Land ()
BEST SCIENCE PROJECT EVER!..... 🍺🍺🍺😆😆😆😜😜😜 #SocialDistancing #IsolationLife
Kevin Frankish 凯文 ()
In case you want to catch up on some of my nightly shows they are all on my YouTube channel or on my Facebook page. #COVID19 #IsolationLife
Paula 🌹🌷🌸🌺 ()
Why do guys have to ruin things by asking me if I want to see their weeners? Ugh NO! And it was going well up until that 🤷🏻‍♀️😏🙄 #IsolationLife
Chandru Bhojwani ()
We live in a time where I anxiously countdown to the my grocery delivery only to scream with excitement when it arrives and just have to tell everyone! #IsolationLife #coronavirusuk
TheUnforgiven ()
I just spent 5 minutes watching my cat clean her feet. That's how bored I am. #IsolationLife
Sima Kotecha ()
Now spoken to 3 friends I've not spoken to in yonks. Silver-lining of #isolationlife. Some good out of difficult situation - company and comfort
London North Eastern Railway ()
As we all struggle to stay positive, here is a quote I find fits me perfectly! Send me your positive quotes to help us through these difficult times.🌈 #StrongerTogether #IsolationLife
Allmyfriendsaredead ()
Made homemade Chinese dinner - steamed veg, rice, and sweet n sour pork! (No photos we at it too fast) and a unicorn confetti cake for dessert! #isolationlife ain't gunna rain on our parade!
Kate ()
Thank god I'm really bad at these things! 🤣#Covid_19 #IsolationLife
Harshil ()
Just breathe #yoga #IsolationLife @mygovindia @narendramodi
Eddie Synot ()
Just one thing after I've held off updating my MacBook 💻 for that long with multiple tabs, files & PDFs open that today it finally had enough & said no more. #IsolationLife #WorkFromHome
Nate Byrne ()
Birthday in isolation is getting wrote an article for @CosmosMagazine, and it was waiting for me when I got home! ⛈️🤓 #IsolationLife #weathernerd
Marci Diehl ()
#IsolationLife has just become more bearable.#CallTheMidwife is back on this spring. ❤️
Phillip Esquer ()
Lost track of what day of quarantine we are on, however, I've resorted to peeking out of the windows in the house as if I'm in jail, eating 13 meals a day, watching 6575 TikToks in one session, and randomly pacing back and forth. Things are getting rough out here. #IsolationLife
SEAJAE ()
How can a couple be fighting at this time? Man is pushing the wife out of the house, the children are crying, dogs are barking At 1:40 #ImAwakeThisLateBecause #IsolationLife
Josh Robertson ()
"Police officer here. I don't even know how we're going to even begin to find the time to enforce this." #COVID19Aus #IsolationLife
Savannah Forge ()
Wanted to share my travel plans with everyone for the week:.....to the the the the the fridge ....to the the the in case you are looking for me 🤣🤣🤣 #IsolationLife #LongWalksToTheFridge
Dr Pei F Lai (PhD) ()
I fixed the bathroom radiator all by myself. Only took me about 3 months (on and off) to figure it out, but finally got around to getting the screwdriver on it #independentwoman #IsolationLife
Peter ()
Just cleaned the fan filter in the bathroom & also cleaned the rain showerhead & took the water saver out else well ! 👏👏 #IsolationLife