#IStandWithDan Twitter Trend : Most Popular Tweets | Australia
You know what @DanielAndrewsMP I reckon you're ok. Retweet to agree #doinghisbestforallofus #IStandWithDan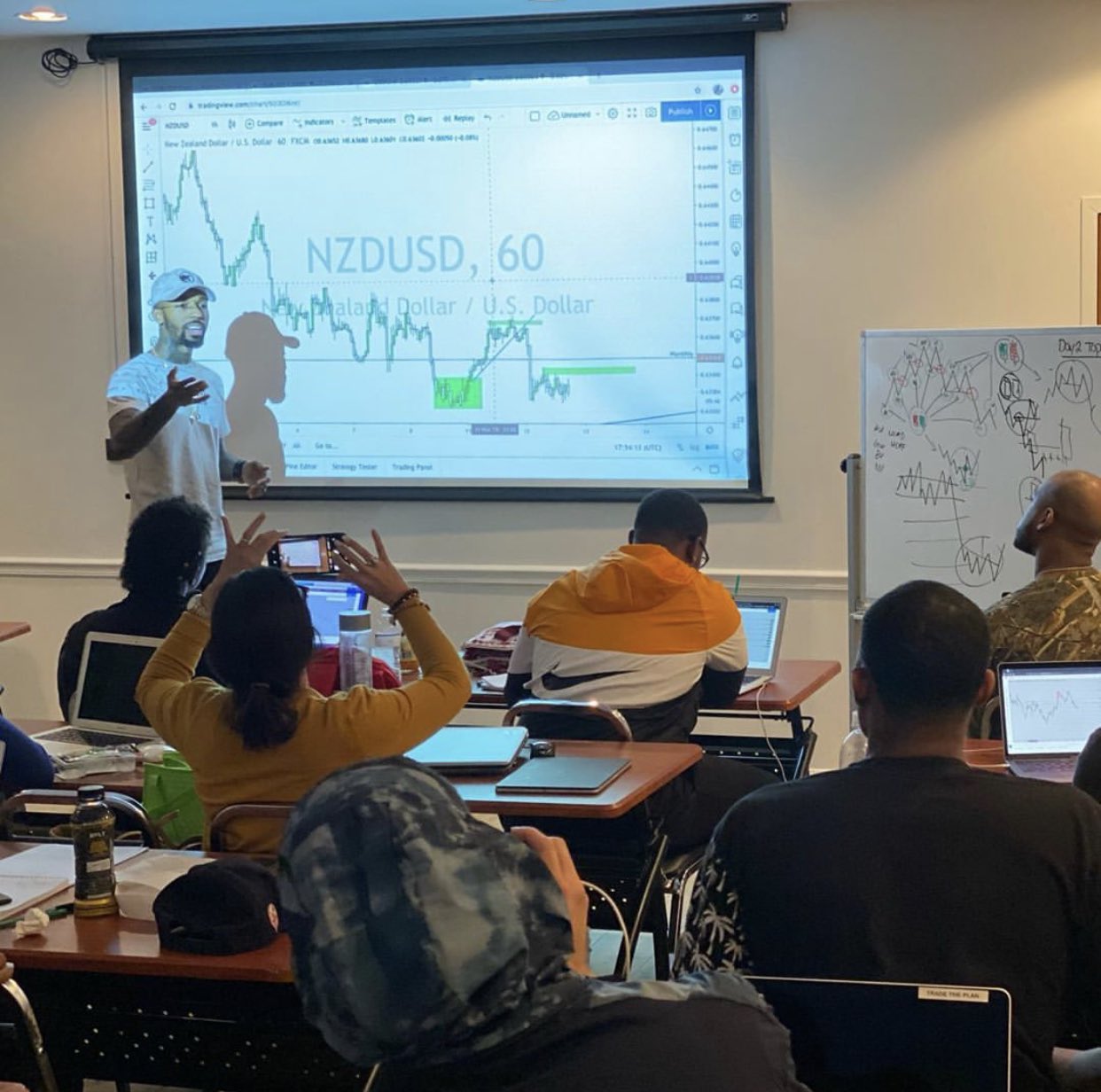 #IStandWithDan on Twitter
Ann schofield ()
@nathantemp7 This is safety, this is not spreading the virus, this is heartening for those in their houses in suburbs who are doing the right thing. #auspol #IStandWithDan
Cory Yarran ()
Yet #IStandWithDan and drips 💧 will defend this. You would have to be mentally deficient to defend this and think Dan Andrews made the right decision. Private Security guards who can't even protect a supermarket from shoplifting in charge of mental heath and quarantine #auspol
MichaelColl artist BLM #IStandwithDan ()
@lynlinking @WgarNews Michael O'Brien would do himself and the mental health of all Victorian a great social service if he Shut The Fuck Up. #COVIDVIC19 #IStandWithDan
SackMikakos ()
#IStandWithDan are just the labor faithful. Even lefties are starting to wake up to our governments incompetence
RealGeeDHill ()
@AlboMP You know he is inciting an insurrection, because he is a politician that is exactly what he is doing, if he was an ordinary citizen, it would be considered inciting civil disobedience, why are they still allowed to talk, when they cause so much risk to democracy. #IStandWithDan.
Deborah Eden ()
@AlboMP The media and public figures trying to slander Dan at this time is not only disgusting it's exhausting. I for one, and many others am glad he is leading us through this crisis. I'd love to see someone else try and do a better job!! #istandwithdan
Catriona ()
@StevePriceMedia Actually, I feel let down by the LNP and Murdoch media and people who haven't listened to the public health messages. I feel proud of our Premier and State Government for the extraordinary job they are doing day in day out to get this under control. #IStandWithDan
Annette ()
@colonelhogans @DanielAndrewsMP Worth noting the numbers of health care workers now positive in Vic. Approx 900 impacted - need to keep them safe to look after those who need it. As a Victorian living outside Melbourne #IStandWithDan
Angela. Rubin ()
761 cases where there's no apparent tracing & we all know there must be many, may more. Quite possibly serious Stay safe, wear masks #IStandWithDan
Sapient Man ()
#IStandWithDan I wonder what a leader would have to do to fail in the eyes of folk using this hashtag. Virtue signalling, the wish to be protected from a risky world, and an anti-science bent is a heady mix to combine with blind stupidity. Well done. #auspol
Dan檀 ()
#IStandWithDan Cause the herald sun is more a force for evil in this country than labor will ever be
💧Madi__au 🌎🔥🐨🌊🏳️‍🌈✊🏻✊🏿 ()
Well perhaps if your parliamentary colleagues were at work instead of home while still getting payed, they could possibly lead our country through this crisis instead of the onus falling solely on the state and territory leaders. What exactly do you all do again ? #IStandWithDan
VHX ()
@TheKennyDevine Funny, I don't see the connection, here in Victoria @DanielAndrewsMP is trying to save your life and everyone else's, if your feeling oppressed I'd say it's because you have no idea how lucky you are to be under Dan's protection. #IStandWithDan

💧Jeff Baker MMT ()
You would think that the Federal govt would help Victoria out instead of playing politics. #IStandWithDan
The Angry Philosopher On Drugs ()
#IStandWithDan? More like #IStanForDan. At some point, things like "happenstance" and "circumstance" stop holding water.
Manish Baisoya ()
#IStandWithDan @DanielAndrewsMP best premier I have ever seen in my last 15 yrs of life in Australia🙌. You have built more public infrastructure than any other previous govt. Now you are working tirelessly in this pandemic to keep us safe, while our PM cooks curry. #THANKYOUDAN
Jess⁷ ⟭⟬ ()
#IStandWithDan He did what had to be done to save lives and prevent people abusing restrictions! We as a state should be thanking @DanielAndrewsMP for taking control and keeping us safe!

Haiejude ()
#IStandWithDan in the decisions he made today and hope that, if required, @GladysB will make equally brave decisions in a timely manner.
Jaimee Raper ()
Can we all appreciate the hardwork @DanielAndrewsMP is putting in to keeping Victorians safe? #IStandWithDan #WeAreInThisTogether
Sue Worthington ()
@thedonutking_ Melburnians, on the other hand, had only one job: STAY AT HOME. They went for drinks in Beechworth, fresh air in Ballarat & weekend 'getaways' up in my region (Daylesford). Completely Failed at the simplest of tasks. #IStandWithDan #COVIDIOTS
Beam me up, Scotty. NOW!!! 🖖🏻 ()
How absolutely f**ked is our society? Really. We are faced with a critical situation and political opportunists and conservative journalists see it as an opportunity to dump on a premier doing his absolute best. Heaven forbid we ever face an invasion. Jesus wept. #IStandWithDan
JP ()
As Victorians we can handle stage 4. This is not the end of the world. We're all still going to be wearing black, carrying umbrellas and sunscreen, taking our jackets on and off 20 times a day, talking shit about footy and drinking coffee. We got this 💪 #IStandWithDan #auspol
🌏🔥 Cranky's Girl 💧 ()
#IStandWithDan @DanielAndrewsMP, thank you for being professional, honest & open in an extraordinarily difficult time.
💧Don Wilson ()
Victoria increases coronavirus lockdowns, declares 'state of disaster' Time for all to get serious and observe/respect. #IStandWithDan
Angela. Rubin ()
@D_Melissa2 @DanielAndrewsMP Agree It's why I tweet. Murdoch's misinformation can't be helpful, it only encourages disgruntled to break restrictions. #IStandWithDan MSM showing complete lack of responsibility
💧Cathy Woods ()
@sophieelsworth Indeed. Death, prolonged illness, constant shutdowns and mass graves are an enviable alternative. #IStandWithDan
💧Aggie ()
I have three children in Melbourne and extended family. Every day is a worry but my worry is tempered bc @DanielAndrewsMP is the best leader in Australia. I know that he can't do any more than he and his team are currently doing. #IStandWithDan
Bob Evans ()
Ive never before wanted so much for a politician to be able to enjoy a little holiday, a relaxing beer in the sun somewhere tropical, or just a care free, frollicksome weekend with loved ones, as I do these days in regards to Daniel Andrews. #IStandWithDan
Sophie Elsworth ()
Every single Victorian will pay the price for the gross mismanagement of this disaster by the Andrews Labor Government. This includes the #istandwithdan crew. Hotel quarantine/contact tracing failures has now left millions of Victorians living in a police state. #COVID19Vic
Ged Kearney ()
You know what @DanielAndrewsMP I reckon you're ok. Retweet to agree #doinghisbestforallofus #IStandWithDan