#JoshyFromAccounts Twitter Trend : The Most Popular Tweets | Australia
"To give you some perspective (on Frydenberg's $60B boobie), this is more than Rudd spent in total on his stimulus package. It's even bigger than Sports Rorts!" More great satire from @rossleighAIMN #auspol #JoshyFromAccounts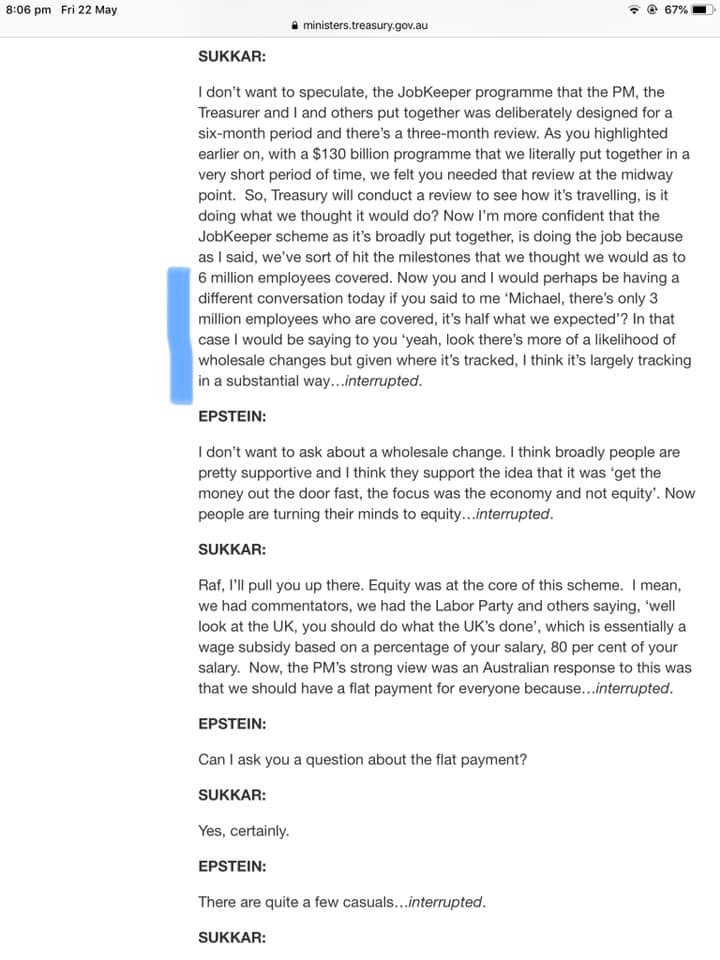 #JoshyFromAccounts on Twitter
Ramona quazzola ()
@AlboMP @BelindaJones68 It would say « the buck stops with Labor »! LOL! #auspol #JoshyfromAccounts is useless.
Deborah Seabrook0888 ()
@NannanBay @JoshFrydenberg That's all we need #JoshyfromAccounts being a dole bludger
Deborah Seabrook0888 ()
@LesStonehouse @australian Who does the buck stop with? Oh that's right not #JoshyfromAccounts it must be Mary from the mailroom
Deborah Seabrook0888 ()
@themarkjacka @ScottMorrisonMP Of course he oh wait ..... #JoshyfromAccounts just realised that he had his heaven and earth beads on his Abacus mixed up and the budget was not in balance and that's also how he made the small error on Job keeper
Kazz ()
@Adam_Creighton @JoshFrydenberg I am disturbed by the inconsistencies with blaming info from a form several weeks after a policy was announced that the government would be supporting people through the $130b jobkeeper scheme. #JoshyfromAccounts + #scottyfrommarketing are responsible
Kazz ()
@Qldaah Then why did #JoshyfromAccounts and #ScottyFromMarketing try to blame the ATO and small business? Something smells
Leokadia ()
@JasonFalinskiMP They saved Australia from a recession and kept unemployment low. This is what #ScottyFromMarketing and #JoshyfromAccounts have achieved. Recession Biggest Govt debt on record, soon to be $1 trillion Biggest budget deficit on record Fastest rise in unemployment on record
Rob Booth ()
I wonder who else the lightweight #JoshyfromAccounts @JoshFrydenberg can blame for quite possibly being the most inept treasurer ever in #auspol history.
💧andy barrow ()
I once scorred an own goal playing club roundball at 14 yo. We lost that game by 1. I felt awful for a week. BUT THAT's nothing compared to how #JoshyfromAccounts must feel today and forever. Absolute dunce.
Stephen Rodgers ()
@vanOnselenP With #ScottyFromMarketing and #JoshyFromAccounts running it was it going to be anything else?
FF Jensen ()
#JoshyfromAccounts and #ScottyFromMarketing: The new Dumb and Dumber.
EllenDM ()
@GregWallis4 Stephen Bradbury is a legend. He worked hard, he won world championships, he battled injuries and he won an Olympic Gold. #JoshyfromAccounts isn't worthy enough to carry his skates.
Kieran Simpson ()
Looking forward to @Raf_Epstein follow up questions to Michael Sukkar given what he's said and the fact Mr Sukkar is involved in another counting problem #auspol #Joshyfromaccounts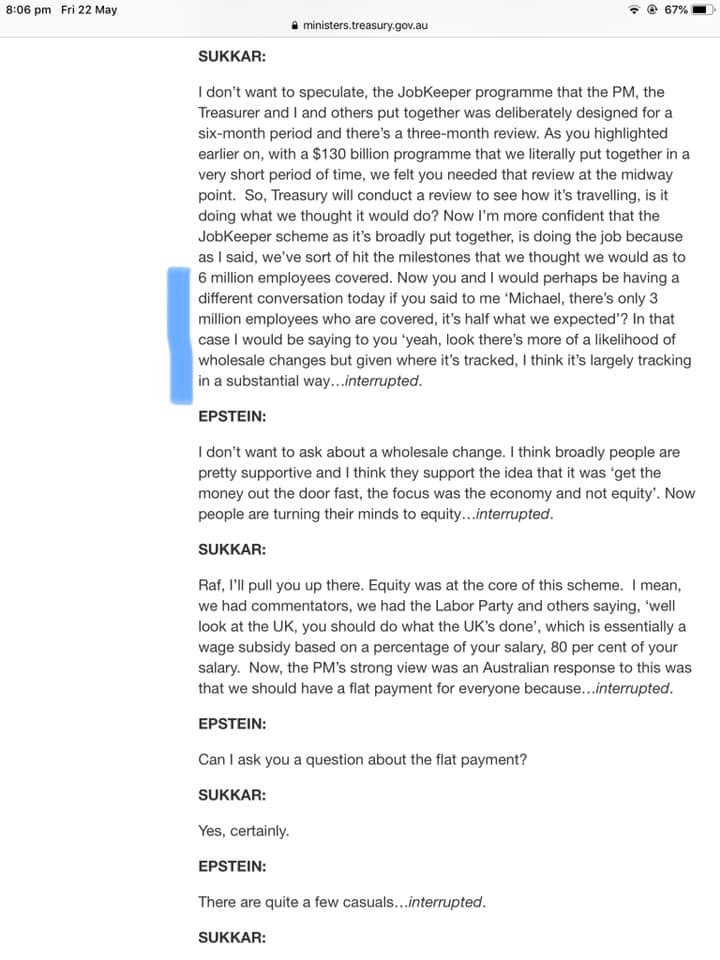 Donna and Jim Tricot ()
@JasonFalinskiMP You lied & blamed employers for your minimal account keeping you have the audacity to imply you saved money! @SwannyQLD navigated the GFC ,while you guys can't add or multiply. I'll repeat "can't add or multiply" #JoshFraudenberg #JoshyFromAccounts
Peter Bindley 🇦🇺💧 ()
@BethanyinCBR @chaser Then get the Empathy Coach in to show #JoshyFromAccounts how to use it. 😇
Michael Taylor ()
"To give you some perspective (on Frydenberg's $60B boobie), this is more than Rudd spent in total on his stimulus package. It's even bigger than Sports Rorts!" More great satire from @rossleighAIMN #auspol #JoshyFromAccounts
JCie ()
@_sara_jade_ Looks like a case of let's throw this guy under the bus so nobody thinks it's our fault #JoshyFromAccounts #ScottyFromAnnouncements 📣