#Lakers Twitter Trend : The Most Popular Tweets | Australia
OFFICIAL: The Lakers have signed Markieff Morris. Welcome to , @Keefmorris!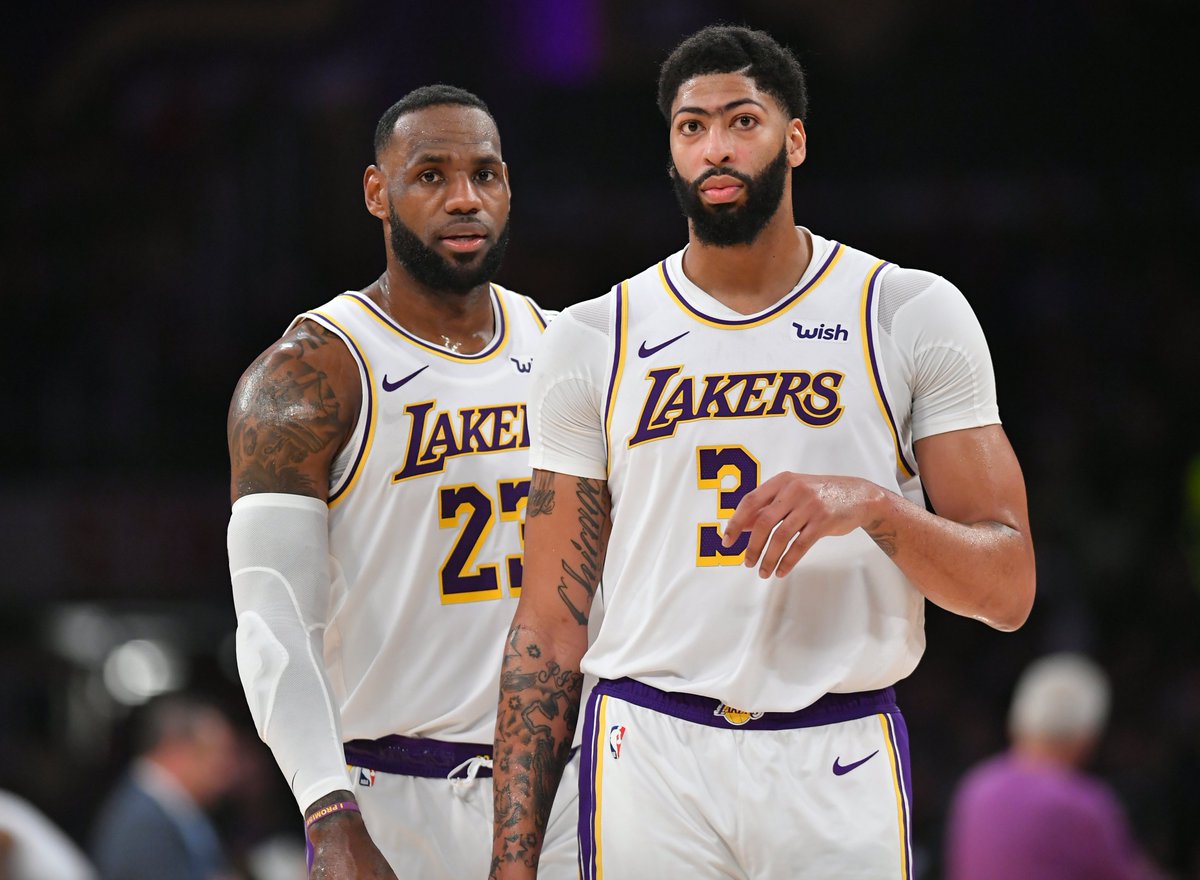 #Lakers on Twitter
French Pelican #Zion ()
@LucasJcb Matchs a venir pour les Pels : Lakers / Cavs / Lakers Sans Zion, les Pels etaient nuls aux rebonds. Favors etait le seul vrai big niveau NBA, Hayes et Meli decouvraient la NBA. Donc on se faisait manger par Davis (normal) mais aussi par Dwight/McGee
BarDown ()
The Kings warmed up in Kobe Bryant jerseys with special tributes to the Lakers legend. MORE @
Los Angeles Lakers ()
OFFICIAL: The Lakers have signed Markieff Morris. Welcome to , @Keefmorris!

NBA News Now ()
Markieff Morris Reveals Funny Plans to Live With Brother Marcus After Signing With Lakers - National Basketball Association News -
Los Angeles Lakers ()
LeBron Raymone James with the dagger in basketball's greatest rivalry 🔥🔥🔥 (📺: ABC )
COLE PLANTE ()
@9021Omid With good lakers comes the same stress we haven't seen since the top of the decade 😭
Lakers Depre ()
@manuladaim @srwels É que eles queriam encaixar a Mary Jane na história E o único jeito era matando a
Mark Thompson ()
@jasonrmcintyre Everyone's going to go small vs the Lakers in the playoffs. AD hates to play the 5, and hates to play bully ball.
Keith Klay Roop ()
AD's pinky. But this is such a joke. This better be Celtics ball or I'll blow up #Celtics #Lakers
Corey B ()
Davis literally just jumped completely on top of Brown 😂 ball clearly off Davis. They'll give it to Lakers
#TrustAhmerzProcess ()
I tend to try staying away from saying anything remotely bad about Lakers players because my mentions become aids but I think we can all agree Kuzma is horrendous
Ryan Rosenblatt ()
This game is reminding me how strenuous it is to watch the Lakers in big games and I am not ready for the playoffs
KC Whitten ()
The #Lakers facing the same problem now that theyll face in the playoffs. Who is the closer on this team ? @AntDavis23 missed two straight in final 2 minutes and @KingJames misses a crucial free throw
Rene Rodriguez ()
If the Lakers lose Skip Bayless is gonna love blaming Bron for that missed free throw lol
Andrew R ()
#Lakers have no clutch players down the stretch in games. Which is why my money is on the Clippers in a series.
Matt Griebel ()
Celtics vs Lakers—the best bet for must see it has been for decades. 🏀
Matt Postoian ()
@JustRyCole That's the blueprint vs the Lakers. Play AD tough and he'll sit behind the 3 point line all night. He did the same vs Philly a couple weeks back. He doesn't like fighting
Lucas🏁 ()
La defense des Lakers sur les ext peut leur couter cher en PO sachant que tu vas affronter des Rockets Clippers complicado
From 8 til ∞ ()
Lakers coulda really used a big wing defender. That's where their struggle is very clear
William H. Holla ()
@LakeShowYo Tatum cooks clippers- kawhi is overrated. Lakers in 4. Tatum cooks the lakers- he's a really good. What do you expect
... ()
This man won more championships than anyone else, as a Celtic. Shows up to the Lakers/Celtics in a Kobe jersey. That's respect.
HuskiesFan91 ()
The refs are completely fucking the Lakers this game! This has to stop! Come on NBA! This flat out giving Boston every single call is criminal!
Victorᶜʳᶠ (42-12) ()
Lakers ja não tem um chutador na bola de 3 ai qd pega Franquia que tem acaba acontecendo isso
Psalmy ()
@UnSalihu Lakers are like 2nd favorites if not favorites to win the title so knowing how fickle you are, might as well join them 😂
Heavy on Browns ()
Alex Caruso Shares Blunt Reaction to Lakers Waiving DeMarcus Cousins
NBA Stats BR ()
Esse rondo e esse Kuzma do primeiro quarto que o Lakers vai precisar nos offs. #NBAnaESPN

ESPN Stats & Info ()
LeBron James and Anthony Davis both rank in the top 5 for most points per game against the Celtics in NBA history (min. 10 games). However, the duo combined to score only 24 points in the Lakers 32-point loss in Boston on Jan. 20.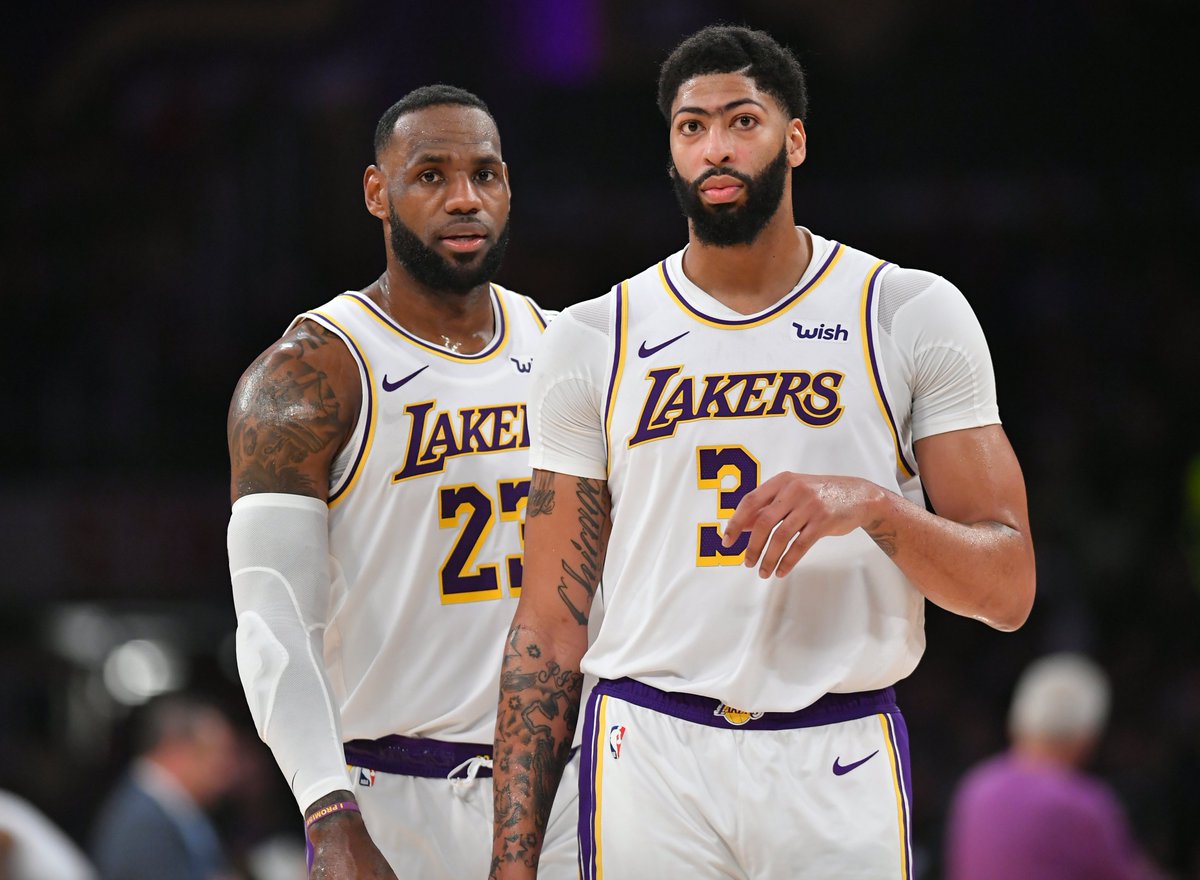 Jackson Miller ()
Lakers Celtics game is on and I'm stuck here at work with no way to watch sad day
Dart_Adams ()
The Lakers were on their heels when they had to defend guys moving on offense who could all get their own shots or find the open guy on the move. Enes in the post slowed all that down. They suddenly knew what was
BREAKING: Lakers have traded Kyle Kuzma to the Staples Center staff.