Middle East Twitter Trend : Most Popular Tweets | Australia
Hot take: I think it might be time we taught British people, in British schools and beyond, about what the British Empire did in Iraq, Palestine, Israel, Yemen and Afghanistan. Current conflict in the Middle East is hard to understand without knowing the colonial origins.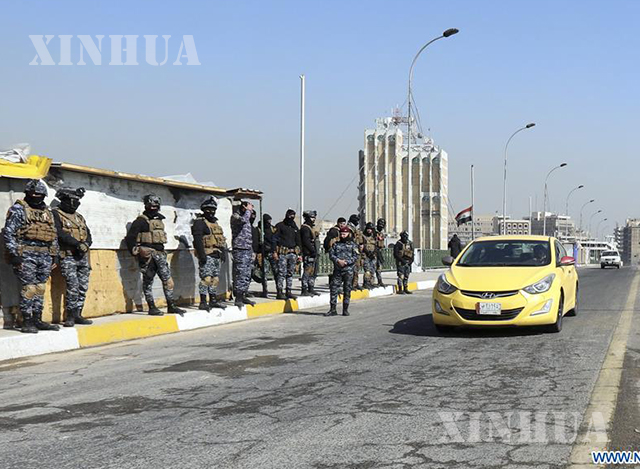 Middle East on Twitter
Child free sober wine mom ()
"I'm not comfortable expressing opinions on Palestinians rights without knowing the entire history of the Middle East." -guy who just spent 14 months tweeting amateur epidemiology
Nell Frizzell ()
Hot take: I think it might be time we taught British people, in British schools and beyond, about what the British Empire did in Iraq, Palestine, Israel, Yemen and Afghanistan. Current conflict in the Middle East is hard to understand without knowing the colonial origins.

Tom Gara ()
Extraordinary story filed by the AP's Gaza bureau chief just a day before his office was flattened by an F-16

TRT World ()
Corporal Hasan made a vow to guard the Al Aqsa mosque during World War I - Six decades later he continued to keep his promise. This is his story
The North ()
مقاله تحلیلی اورشلیم پست: دست ایران در تهدید پهپادی #حماس علیه اسرائیل دیده می‌شود
Woke Death Squad Leader ()
Any other country in the middle east acting as aggressive as Israel has had over the years would have been liberated by the US decades ago.
Jay ✞ ()
@dielitbrian which is bad and annoying, but if he doesn't defend israel then israel doesn't help us in the middle east
Matt Walsh ()
Pipelines are being taken out by hackers and war is breaking out in the Middle East. Meanwhile our government is run by a dementia patient, the military is busy recruiting genderqueer feminists, and our intelligence agencies are focused on promoting diversity. Everything is fine.
Bidinflation Czar Poso ()
Good morning, we have historic levels of illegal aliens pouring across the border, 2008 levels of inflation, gas stations running dry, Wuhan superviruses, Middle East exploding, and a president who goes to bed by 10
The Economist ()
Like much of the fighting between Israel and the Palestinians, the latest spasm of violence began with a dispute over a small bit of land
Mehdi Hasan ()
Yes *Joe Biden* is responsible for "vaccine hesitancy" and a "Middle East war". Another gloriously hot take from the cool kid's philosopher.
Nick Adams ()
The Middle East was perfect under President Trump and now look at everything going on. Joe Biden is screwing everything up!
Tim Pool ()
Crisis in the middle east Gas shortages Political violence Inflation But yea, going great
🌱Carrie Purdom🏍🏉👩‍🔬🦠🧙‍♀️🥋🦔🦊 ()
@WilliamNB I was appalled, but not surprised, to read the BBC news article this morning saying, once again, that Palestinians fired the first shots. This is pure biased reporting, but then I really should learn not to look at the BBC for accurate reportage.
Secular Talk🎙 ()
Operation protective edge in 2014, the last time Israel bombed relentlessly while playing the victim, 80% of Palestinians killed were innocent civilians

Joel Pollak ()
WATCH: Palestinian Mob Tries to Lynch Israeli Driver; Rescued by Policeman via @BreitbartNews
Safia ()
@moonagecity mais les américains y sont bêtes hein mdr y connaissent pas les nords africains, pour eux arabes c'est middle east et Afrique c'est noir donc nous on aurait juste du white passing selon certain 💀
Khalifa Said ☭🌹 ()
The Palestine-Israel conflict dates back to 1917, when the British government, in the now-famous Balfour Declaration, called for the establishment in #Palestine of a national home for the Jewish people.
Seth Frantzman ()
Was the latest attack in Afghanistan on Shi'ite women an act of genocide?
العربیه فارسی ()
ترور فعال عراقی در کربلا توسط شبه‌نظامیان وابسته به ایران #العربيه_فارسى
Mei ♡ || ACKERMAN STAN || THANK YOU ISAYAMA ()
AYOS LANG YAN SI MIKASA LUMALABAN YAN SA GIYERA SA MIDDLE EAST DIBA HAHAHAHAAA

Ayanna Pressley ()
I stand in solidarity with the Palestinian residents of Sheikh Jarrah in East Jerusalem who are being forcibly removed from their homes — in the middle of a pandemic, during Ramadan. This is unacceptable.
Raimo Kangasniemi ()
United Nations (UN) Special Coordinator for the Middle East Peace Process, Tor Wennesland, on Thursday, released the following UN Special Coordinator, "I am deeply concerned by the surge in tensions and violence in the occupied West Bank…"
Mike Pompeo ()
Israel is a critical ally and THE democracy in the Middle East. The Biden Administration cannot give the Iranian regime billions of dollars in exchange for a deal that won't protect Americans or our friend, Israel.
IARF British Chapter ()
Last minute bookings for IARF Europe and Middle East conference possible - starting Sat 8th May
✩ ()
im actually so pissed where are the so called activists whenever life threatening issues arise in the middle east, especially in palestine? palestinians always stand beside every marginalized group despite the daily shit they go through and all theyre met with is complete silence
Andrew ()
They are saying we are losing because we wanted to fix climate change, because we wanted to end homelessness, because we wanted to stop bombing the middle east, they are saying that is all OFF the agenda now. They are saying they are the tory party in waiting.
A ()
@daisykmsp We are bombing the Middle East so gonna remove any kind of tangential geographical reference
NJ ()
@HimeshMankad Middle East: Oman & Kuwait - 50% Dubai - 50% Sharjah & Abu Dhabi - 30% Audience here believes more in SPOT booking. #Radhe on 13th May (UAE): 150 shows in VOX 60 shows in NOVO 20 shows in Reel
Alex Kane ()
A 16-year-old Palestinian was shot dead by Israeli soldiers today. Palestinian health officials say he was shot in the back. The army that killed him gets billion in US money every year.