#PS5Showcase Twitter Trend : Most Popular Tweets | Australia
'Spider-Man: Miles Morales' gameplay trailer is too wild 😱 (via #PS5Showcase)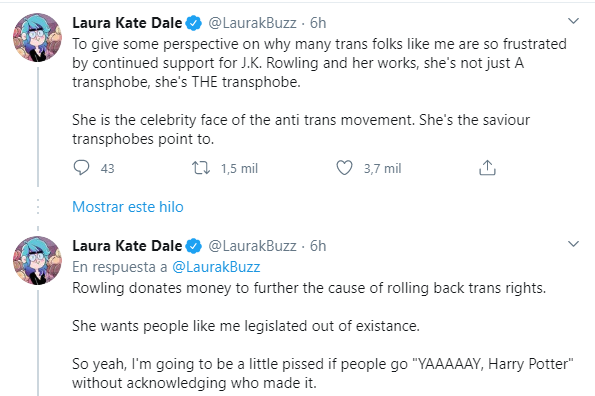 #PS5Showcase on Twitter
SNKRS ()
Ps5 digital for $400 and also a disc Ps5 $500 ‼️#PS5        #PS5Showcase DM TO PRE ORDER
Eli ✘⁶ ♈️ ()
Anyone need ps5 digital for $400 and also a disc ps5 $500 ‼️ ‼️ #PS5                 #PS5Showcase DM TO SECURE PRE ORDER
🤨 ()
Anyone need ps5 digital for $400 and also a disc ps5 $500 ‼️ ‼️ #PS5                #PS5Showcase DM TO SECURE PRE ORDER
The Kasman ()
Finally got around to watching the #PS5Showcase and the #NintendoDirect DOUBLE MONHUN? God of war Ragnarok? DEMONS SOULS? AND Ratchet and Clank!? I am a happy popoto. Also I picked up Super Spice Bros :D
ROY VEGA ()
Who's tryna buy me the new PS5 tho? 💦 #PS5Showcase #PS5reveal
Eli ✘⁶ ♈️ ()
Last call anyone need ps5 digital for $400 and also a disc ps5 #PS5  #PS5Showcase Dm to secure pre-order Just copped 2 from Walmart
♡ ♡ The Oppai Princess♡ ♡ ()
Niggas are preordering the PS5 just to play 2K. Keep your PS4 for that. #PS5Showcase
Glitch - Um podcast gamer ()
Galera, infelizmente não conseguimos deixar o nosso podcast sobre a #PS5Showcase pronto hoje. Muitas novidades hoje e não queríamos postar um podcast incompleto. Amanhã vocês poderão curtir as opiniões do @sadtasso e do @grgguerreiro sobre a conferência de ontem da Sony!
Projectile Lunchcast ()
Our latest podcast episode has it all: - A rundown of the #PS5Showcase - All the great games! - All the confusing messaging! - Shocking confessions about obsessive console pre-ordering from @BastianThun #Gaming
Ollybits (Olivia) - 🎨Pixel Art Painter ()
Watching the #PS5Showcase and #NintendoDirect on ! Kept away from spoilers as much as I can D: Then some art?
Lucas Logan ()
Just working with facts 😂😂😂😂 #ps5preorder #PS5Showcase
Two Geeky Gays ()
We couldn't NOT do a #PS5Showcase special of the podcast! Join us for the latest gossip and let us know what you're excited for too! Spotify: Apple Podcasts: TuneIn: Our Website:
Sebultura ()
Une réflexion supplémentaire que je me suis fait après le #PS5Showcase : pas un seul jeu PSVR ?
Dre Linthicum ()
I just finished watching #PS5Showcase and OH MY GOD. That was the best showcase Sony ever did
Karsten+4PommelPommes |🍟 ()
#PS5Showcase #PS5 Jo, da hat Sony gestern mal ordentlich geliefert! Da überlegt man ja schon zu zuschlagen 😅
Arepican8810 ()
Del #PS5Showcase solo diré una cosa y espero no crear confusión: NO LO VI 🤣🤣🤣
Wojtek Wójcicki ()
Serio, jeśli Sony chce sprzedawać gry za 80 dolarów to ps5 digital równie dobrze mógł kosztować 300 dolców. I tak bym wybrał wersje z napędem. #PS5Showcase #PS5
Tgorman83 ()
I done did a reaction on the #PS5Showcase! Take a look and subscribe if you enjoy!
Fai💤 ()
If you'd still choose an Xbox over the PS5 at this point, look in the mirror and slap yourself #PS5Showcase
Javier DOC ()
El evento en sí no ha estado nada mal. Buen ritmo con muchos y variados juegos. Anuncios, Un poco de todo. Fecha y precios más o menos lo esperado. Porque sí, antes o después teníamos que tener un aumento en el precio de los juegos. No es nada nuevo #PS5Showcase
Javier DOC ()
No me gusta mucho lo visto de Final Fantasy XVI, me deja algo frío. Lo veo demasiado parecido al XV en cuánto a tono y no noto el salto generacional. Me dicen que es un DLC del XV y me lo creo #PS5Showcase
Daegoo ()
In case you missed the PS5 Showcase. Here it is summarized in 5 minutes. #PS5 #PS5Showcase
UnderwarsX ()
PS5Showcase VIDEOJUEGOS: Por motivos obvios se ha hablado más de otros temas como los precios o el concepto (gran fallo ya rectificado el de Demon´s) de PS5 que de los juegos del evento, y me interesaría comentar lo más interesante DE LO NUEVO visto ayer en éste hilo: 1/3
Jandra ()
Ayer fue el #PS5Showcase y @HOJASECAfilms y yo comentamos los juegos que vimos, el PS Collection y los precios del #PlayStation5 en EEUU y México. Acá getting ready for No Food November 😧 .
IOSHI GAMING ()
Guys my PS5 Showcase event reaction video livestream is up on youtube so go and check it out #PS5Showcase #PS5Reaction
AM ()
Finally getting around to the #PS5Showcase. Think I might be getting both systems for the first time. #PlayStationShowcase
Joshua Fireseed 🕹🎮🇵🇦🇺🇦 ()
Empezó el boicot hacia el juego de Hogwarts anunciado ayer en #PS5Showcase porque, bueno, porque así son. De la misma gente que escribe artículos basura en Kotaku UK (RIP) Suerte con el boicot 🤣🤣
Cptn_Purple ()
#PS5Showcase was cool and all but I kinda wanna know some specs, and an option to preorder would be
Fandom ()
'Spider-Man: Miles Morales' gameplay trailer is too wild 😱 (via #PS5Showcase)
Fandom ()
Head back to Hogwarts in a first look at 'Hogwarts Legacy' RPG coming 2021 (via #PS5Showcase)