#RainOnMe Twitter Trend : The Most Popular Tweets | Australia
#rainonme music video out now on @ladygaga's vevo 🌧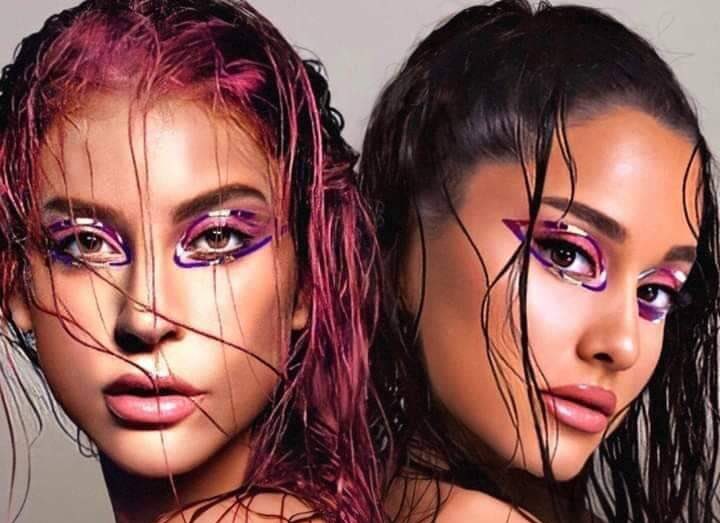 #RainOnMe on Twitter
Alice In Babylon ⛈ ()
#CHROMATICA promo predictions -Gagavision for #RainOnMe (a behind the scenes MV) -Radio interviews -Visual teaser for the album with Chromatica I -A live performance/footage from the making of the album -New era visuals on instagram
Phill & the Social Distancing ()
Okay @ladygaga eu já dei muitos views em #RainOnMe pode parar a divulgação em Natal rs
Tim | fan acc ()
i made this new version of #RainOnMe should i upload it to my youtube channel ?

Tony Bennett ()
#RainOnMe is a triumph! It brings me joy to see two of the most talented entertainers I know create something so beautiful together. @ladygaga @ArianaGrande
Elle ♡︎'s ariana grande ()
Here's an #RainOnMe blend I made JFF. Should I try to make a lock screen version of this?
GabhoEspinosa ()
¿Alguien vio MI PELUCA? 🏃‍♀️ #Chromatica #RainOnMe @ladygaga @ArianaGrande
𝙎𝙖𝙢™️ RAINONME - OUT NOW ☔️ ()
" RAIN ON ME " Is now lady gagas most viewed music video in under 24 hours () followed by " STUPID LOVE " ( views) #RainOnMe #Chromatica
Haus News 🌧 ()
Ariana Grande on the set of the #RainOnMe music video! @ArianaGrande
Seph seph #RainOnMe ⛈ ()
@gagadaily @thehonestvocal LIKE AND SUBSCRIBE HER!! 💖💜#RainOnMe 🌧
𝐬𝐭𝐞𝐟𝐚𝐧𝐢𝐚 ༉ 🐝 || 𝐟𝐚𝐧 𝐚𝐜𝐜. ()
i cant believe this actually worked tho. thank you so much @ArianaGrande @ladygaga #RainOnMe 🥺
🌧 GAGA DAILY 🌧 ()
#RainOnMe is still trending at #1 and gaining about 1 million views per hour, which should put us at about 24 million first day (is math related to science?), but we can do MORE! If you see this tweet you are legally obliged to respond with a screenshot of you watching! GO
🐝 Ryan | Lady Gaga 🏳️‍🌈 ()
Stream #RainOnMe for clear skin ⛈️
𝙋𝙖𝙪𝙡𝙖 ✰ ()
good morning everybody, i just woke up and the first thing i did was watch the #rainonme music video 😌 this song is giving me life and the music video is giving me literally everything! ⛈🤍
Ariana Grande ()
#rainonme music video out now on @ladygaga's vevo 🌧
Lady Gaga ()
IF YOU WERE UP ALL NIGHT DRINKING WINE ON CALLS W UR FRIENDS LISTENING TO #RainOnMe U BETTER WAKE UP AND GET SOME COFFEE FOR THAT HANGOVER CUZ THE VIDEO IS OUT
JAvi ()
en cuanto he escuchado el beat he pensado "QUE ES ESTA MIERDA, SUBELOOOOOOOO" #RainOnMe
Joan Grande ()
I. ..... TOLD. ..... YOU. ..... SO. ..... ! #RainOnMe play it, stream it, buy it, dance to it!!!!
Lady Gaga ()
#RAINONME out now! ⛈🗡 Video premiere at 10am PT / 1pm ET TOMORROW on my YouTube channel ⚔️💓
Alonso Gamer OMFG ()
tengo que vivir mi verdad, no mantenerla encerrada ... para no perder la cabeza 🤍☁️🌑 🌬🌧 siete horas #rainonme
🐝𝕬𝖗𝖙 𝕸𝖔𝖓𝖘𝖙𝖊𝖗'𝖘 𝖂𝖆𝖞 ()
Tye way I'll probably be unable to fall asleep bc of all tye excitement for #RainOnMe
Lady Gaga ()
"I never asked for the rainfall At least I showed up You showed me nothing at all" ⛈ #RAINONME SIX HOURS
𝐝𝐚𝐧𝐭𝐞 ()
@weviibin @ArianaGrande omg fjshfjshdjhs. WELL WE GON BE STREAMIN #RainOnMe TOGETHER HAAAAY
ToniColletteVEVO ()
[email protected] and @ladygaga have already secured the New Music Friday playlist cover on Spotify #RainOnMe #Chromatica
Ariana Grande ()
"gotta live my truth not keep it bottled so i don't lose my mind" 🤍☁️🌑🌬🌧 seven hrs #rainonme
Taylor ()
team! u better be ready to stream again! we got that mf power #rainonme is going numba one
𝓛𝓪𝓾𝓽𝓲 ()
Estamos todos de acuerdo en que esta es una de las más grandes e importantes colaboraciones de todos los tiempos ⚔️ ¿están listos? 💕 #RainOnMe #Chromatica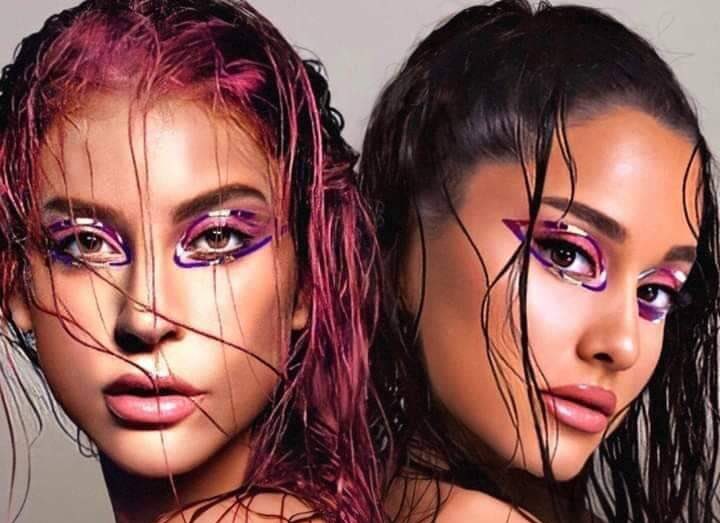 🐝⛈CHROMATICA IS COMING 5/29 ()
@grmickeysuri Lo que mereces 😊 A full apoyando #RainOnMe en YT y Spotify por mi parte! Qué ganas del vídeo y la canción, me muero 😍 #Chromatica
W!ZZY ()
The hype for #rainonme omg Everybody is talking about how great the song is, i fear 😭😭
William Fanfa 💔 🏳️‍🌈 ()
A divulgação de Rain On Me da @ladygaga e @ArianaGrande está pesadíssima. Muita chuva e trovões aqui em Porto Alegre. É o conceito viu. #RainOnMe
Ariana Grande ()
i love u so much more. nothing could stop us before either, we just had to realize it ! i'm so excited ☁️ thank u🤍 i'm ready #rainonme