#SAheapsunfair Twitter Trend : The Most Popular Tweets | Australia
Right now people are losing their jobs and the teams who are their friend Holden workers say work was family lots of grieving for our work families now #saheapsunfair Gig jobs casual jobs are not good for health or equity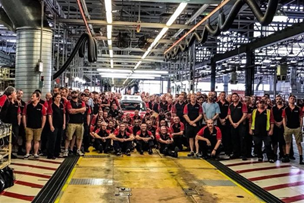 #SAheapsunfair on Twitter
DrTess Ryan ()
But it is those very services that must be stronger in times such as these. Thank you so much for everyone involved in the #SAHeapsUnfair festival. You can continue this important discussion and follow the hashtag, or read up with @CroakeyNews
Connie Musolino ()
You can see #SAHeapsUnfair Twitter Festival @CroakeyNews here
Fran Baum ()
always pleasure to work with you and @CroakeyNews colleagues such an effective team keeping #Independentjournalism alive and kicking if you have a Coivd19 cancelled event then use this team to get message across our #saheapsunfair is evdience of the value add
Toby Freeman ()
Moving everything online is going to mean lots of people missing out due to affordability of technology and connection, housing, capacity to use online tech etc #SAHeapsUnfair @SACOSS
Croakey News ()
Excellent session on #SAHeapsUnfair from @ConMarguerite on how different sectors can address inequities, particularly on need for strong primary health care, well funded public education, & a state-wide health equity monitoring system. Now up here:
Joanne Flavel ()
SA performs poorly on digital inclusion and inequality in access to the internet is rising, compounding the disadvantage that already disadvantaged households are experiencing and exacerbating risk of social exclusion #SAHeapsUnfair #COVID2019
Fran Baum ()
Great work @ConMarguerite for bringing our recommendations into the twittersphere #saheapsunfair
Fran Baum ()
Having a go to get a go! I wonder if people see that in a different light post-Covid19 #saheapsunfair
Connie Musolino ()
@TessRyan1 @TessRyan1 my mother is 60s & still working in childcare, the centre is risk of closing as children are taken out, government funding decreases. What happens to the health workers with small children who need care? #SaHeapsUnfair
Joanne Flavel ()
Growing multi-dimensional inequality and disadvantage in income, education, employment and housing in SA are creating the structural conditions which mean low socioeconomic groups are more likely to be socially excluded #SAHeapsUnfair
Connie Musolino ()
@TessRyan1 My hope is that #coronavirus reminds us of the importance of collectivism, social justice & community values as individuals & families reach out to help each other & the less able through this crisis .... #SAHeapsUnfair
Connie Musolino ()
@TessRyan1 1/2 @baumfran mentioned the rise of individualism & decline of collectivism as increasing inequities #SAHeapsUnfair. To end on a
Connie Musolino ()
@TessRyan1 I think a jobs guarantee scheme or greater employment into public service of a diversity of groups, extra traineeships for those entering or reentering workforce would be a great solution, as we know they are more likely to be long term unemployed & risk poverty #saheapsUnfair
Connie Musolino ()
@TessRyan1 @baumfran mentioned Privatization of services, which has been under spotlight during #coronavirus with SAPathology. Noted in #SAHeapsUnfair "privatisations are often undertaken as a temporary relief of state funding, without a willingness to increase state tax revenue"
Joanne Flavel ()
The reduction in manufacturing jobs and rise in employment in the service sector has changed the skill mix of new jobs in SA, making it more difficult for those living in disadvantaged circumstances to find jobs that match their skills #SAHeapsUnfair
Paul Laris ()
Is entrenched and growing inequality the new normal? #saheapsunfair @marshall_steven @HealthConsumers
South Australian Council of Social Service (SACOSS ()
We need to ensure that all #SouthAustralians have enough money to meet their basic needs – whether they are receiving allowances, juggling employment prospects or employed consistently. #SAHeapsUnfair
Fran Baum ()
There is a real danger of that unless the government reads reports like ours making positive recommendations for the future society post-Covid19 as Ross says in this video #SAHeapsUnfair
Croakey News ()
Thanks @drtobyfreeman for session outlining the worrying data behind #SAHeapsUnfair - twice the rate of premature deaths among people of lower socio economic status & SA now lagging other states and territories in health equity - all to be exacerbated by #COVID19 implications.
Fran Baum ()
Right now people are losing their jobs and the teams who are their friend Holden workers say work was family lots of grieving for our work families now #saheapsunfair Gig jobs casual jobs are not good for health or equity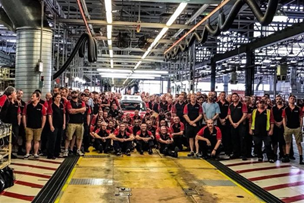 Joanne Flavel ()
Worsening social gradients and inequalities for sole parent households, people in receipt of unemployment benefits and low income, welfare dependent families have elevated the risk and prevalence of low income, poverty and child poverty for the most disadvantaged #SAHeapsUnfair
DrTess Ryan ()
Articles such as this one by @AIDAAustralia president Chris Rallah-Baker really pertinent to this conversation #SAHeapsUnFair @CroakeyNews
South Australian Council of Social Service (SACOSS ()
We must increase investment in these critical areas, including investment in early childhood development and targeted funding to specific groups, including funding for Aboriginal and Torres Strait Islander Community Controlled Health Services. #SAHeapsUnfair
Paul Laris ()
If we privatise SA Pathology on top of the covid19 epidemic @marshall_steven , SA could beat NT to have the greatest increase in inequality. Entrepreurial opportunity? #saheapsunfair