Sinatra Twitter Trend : Most Popular Tweets | Australia
Sinatra enjoying a donut and cup of coffee on a fine morning ☕️⛅️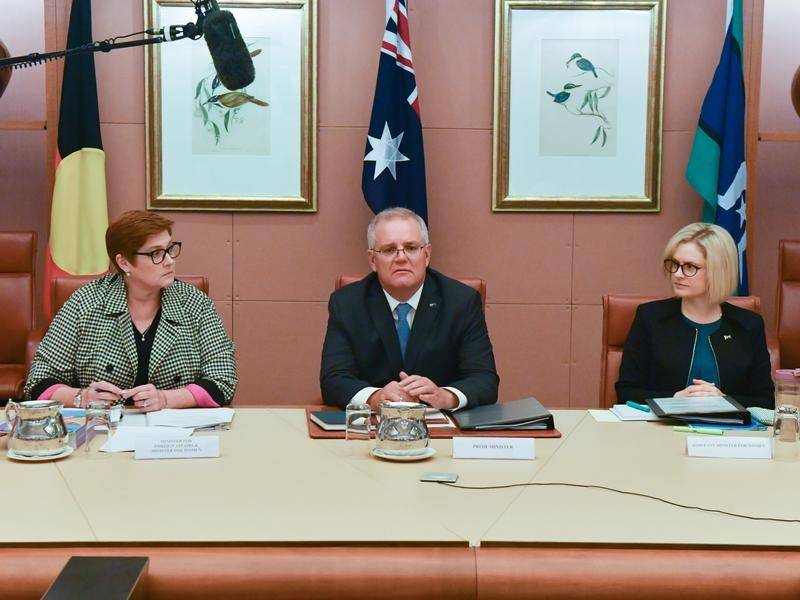 Sinatra on Twitter
Twilight Diogenes ()
There are probable several Asian businessmen singing Sinatra at karaoke bars right
Danielle ✨🌑🌞 ()
Some other people that have Mars in Leo: Cher, Nicole Richie, James Dean, Salma Hayek, Harrison Ford, Serena Williams, Frank Sinatra, Colin Farrell, Kamala Harris, Sophia Loren, Megan Thee Stallion, Sofia Vergara, Bruce Springsteen
Antizionism is good ()
why do so many new york restaurants just default to sinatra lolol
KON SINATRA DISPONIBLE ()
KON SINATRA ENFIN SUR SPOTIFY LA FAMILLE 🙏🏽🙏🏽🙏🏽🙏🏽🙏🏽🙏🏽🙏🏽🙏🏽
KandyBlock was suspended ()
Why did I not think of nominating Sinatra trying to k*** woo** all**
Tomek Szklarski #PYRY ()
@Przem75 Już było w innym wykonaniu, ale teraz Nancy
Karla Jhaneth RF ()
Así es la vida, y por raro que parezca, algunas personas se divierten pisoteando un sueño, pero yo no lo permitiré, no permitiré que me desanimen. Porque este lindo viejo mundo sigue dando vueltas. FRANK SINATRA - THAT'S LIFE
Muck ()
Not to fucking exclude Arlene Foster singing Sinatra to this weird fragmenting of reality. End of days man.

BBC Politics ()
Arlene Foster does it her way with Sinatra classic as she hosts her final British-Irish Council meeting
Michael Beschloss ()
In 1947, Frank Sinatra handed Eleanor Roosevelt this madcap FDR figure, and she looks as if she is struggling to make a tactful reply:
Dan Kanter ()
Crank Sinatra #ChangeALetterInASingerOrBand @albolt76 @rahhead01
Tracey Magee ()
So @ArleneFosterUK gives a rendition of the Frank Sinatra classic "That's Life" when asked by @BBCGarethG at the BIC press conference.
PACO LUCENA ()
Joaquín Sabina - Comienza la función (Sinatra) via @YouTube SIEMPRE LO HE DICHO, LA PERSONA, MAS INTELIGENTE Y LISTA QUE HE CONOCIDO. DE LA OTRA COSA.
Simon Rosenberg ()
@cscviews @noplaceforsheep Just as Frank Sinatra had connections to the mafia, #ScottyFromGasMarketing is beholden to another antisocial crime syndicate; the fossil fuel lobby.

David Blevins ()
In her final press conference as First Minister, Arlene Foster grants @BBCGarethG's request for a few bars of her favourite song: Frank Sinatra's 'That's Life.' Yes really.
Ms Jayne Squiggs 👹🇬🇧🇭🇲🐀💉 ()
@thespecialbka @ScottMorrisonMP Well does Sinatra have a Rapture song, thats Scottys way
ElQueSeñalaConElDedo ()
CUANDO LA TUNA te de serenata, no te enamores de Frank
Kent Parkstreet ()
Frank Sinatra being quoted by Scott Morrison is like Frank Sinatra being quoted by . . . an idiot.
Torso ()
Tengo la casa con Elvis Presley, Frankie Valli, Frank Cualquiera diría que ando enamoraso
Tim Stephens ()
@chrisgambian Sinatra also had many ties to the mob, a bit like those between the govt and the 'greenhouse mafia'
Estudiodelsonidosnob ()
Harvey Mandel, Piero Ciampi, The , Al Green, Gil Scott-Heron, Ornella Vanoni, The Yardbirds, Frank Sinatra, Maronda, Fabio Viscogliosi, Lee Hazlewood, Sven Wunder, Jonathan Richman y Bonet de San Pedro les desean un estupendo fin de semana
Mr. Muckle ()
Why Frank Sinatra Believed Marilyn Monroe Was Murdered: A New Book Reveals
Thy Penguin ()
@nysuzyinvegas They have to sleep eventually, crank ABBA up to 10,or some Sinatra, and leave for awhile.
Tom Sweeney ()
Frank Sinatra, Bruce Springsteen, Tom Cruise and Meryl Streep
Chris Gambian ()
I honestly had no idea Frank Sinatra was into sabotaging economic prosperity for generations and throwing the world into an existential crisis. I thought he was just a singer. What an arsehole.
Ebru Üçyol ()
Frank Sinatra eşliğinde soğuk kahvemi içip hayatı sorguluyorum. Tez ne oldu harbi ?
Asakura⭐⭐ ()
Kon Sinatra n'est pas dispo sur Spotify ? C'est pas grave je patiente avec Laïla et la 163819373 lecture du projet
Pierre Simcozer ()
Les gens ça fait 3 mois on les basine avec Kon Sinatra pour que ça laisse encore durer le suspens à cause de Spotify mdrrrr (L'attente vaut le coup les reufs j'vous promets)
Sam Adams ()
@KetanJ0 @timinclimate As Frank Sinatra cosied up to the mob, so too shall Australia cosy up to climate criminals
Frank Sinatra ()
Sinatra enjoying a donut and cup of coffee on a fine morning ☕️⛅️