Sivo Twitter Trend : Most Popular Tweets | Australia
If Hetherington was a send-off, Sivo should be getting strapped into an electric chair right about now. #NRLEelsTigers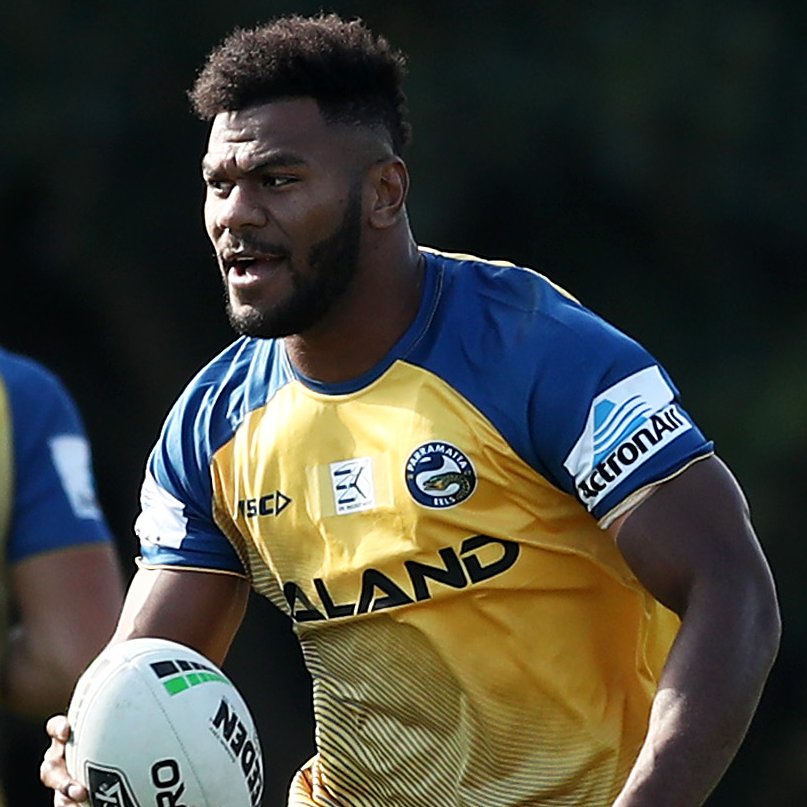 Sivo on Twitter
Fox League ()
Moses makes up for 'bombed try of the year'; Sivo sin bin exposes inconsistent rulings: 3 Big Hits 🧐❓ 👉
Chugger ()
@9_Moley Other than the differing punishment dished out, what was the difference between Fuimoano and Sivo's high tackles? I'm starting to believe the so-called "crackdown" is reserved for St. George only,
Ryan Morrissey-Smith ()
@9_Moley Parra shouldve been playing with 11. Both Sivo and Papa both deserved a send off
Rabbitoh Robert ()
@FOXNRL @kayosports Both Sivo and Papali'i should have been sent off. Tigers ripped off in this game
Bradley P ()
@FOXNRL @kayosports Should be sent off same with Sivo. But cause it's parra they are fine. Reffing has been pretty bad honestly

Daniel Byrnes ()
Douehi was not coming back from that head high shot. Sivo should have been sent off #NRLEelsTigers
Larks ()
Why was no one fired up enough to muscle up to Sivo for his hit on AD? I want to see that reaction!!
Tim ()
So Tigers lose Doueihi for the game and Sivo only gets 10 in the bin Games are being decided by the refs #NRLEelsTigers
Josh ()
So Doueihi fails his HIA and Sivo gets to come back on? This makes absolutely no fucking sense anymore
James ()
Imagine trying to explain the Proctor, Hetherington and Sivo instances to someone who had never seen Rugby League lol. What a joke.
Mark Ashton ()
Eels getting favourable calls from officials again. Who'd have thought. Sivo should've been sent of last nights offence was a send off!
Victoria ()
The fact that Doueihi was falling ever so slightly is what makes me think that Sivo avoided a send off but it just highlights, so drastically, the inconsistencies of the game. It's infuriating to watch. Given previous send offs, Sivo should be done for the night.
These Daves ()
If Hetherington was a send-off, Sivo should be getting strapped into an electric chair right about now. #NRLEelsTigers
Serae ()
@FOXNRL @kayosports Should of been send off if the broncos game was or sivo missing lots of weeks
Rob treloar ()
Ok confused @NRL young boncos player gets sent off n sivo gets 10 🤔🤔🤔🤔🤔
AmlA ()
Zamisljam: jutro sivo i oblacno. Ja ustajem, oblacim mantil i pape, otvaram ogromne prozore: vidim samo more. Stavim kafu i sednem za sto. Gledam u more i nastavim da pisem knjigu.🤤
EloquentEEL ()
Sivo, stay on your winger. Waqa, why did you go high there? Needed to go at the hips to throw his centre of gravity off. #NRLKnightsEels
Benny ()
Sivo is like those big kids playing little kids when they come up against someone as big they go to water. Sivo is the same Ravalawa has put him on the bitch both times they have played #hatesplayingotherbigislanders
Sonja Angelca Kudrevičius/Slovenija-Litva ()
V potok Črnec se obč. ob vikend dnevih PO ŽIDANSKO iz cevi izliva mulj v potok: sivo-zelene izplake pri mostu za Turnišče, voda narase, mulj potiska vodo proti toku cca 300 m. A je kanalizacija namerno speljana iz čistilne+tov. do mosta 1 in bo še do
ABC SPORT ()
SIVO, SIVO, SIVO! 🔥 He sure knows how to cross the line. Maika Sivo has scored two tries already this afternoon, with @TheParraEels leading the @NRLKnights 22-0 at half-time. #NRL #NRLKnightsEels
TigerCast ()
Wonder if we swap the wingers back for next week. Roberts marking Sivo is already giving me nightmares, particularly under the highball
Chris ()
@Legendsofsport8 @FOXNRL Sivo is like the big kid in the U12s that they cannot tackle
Antfarmer ()
Neutral observer here. Gutherson interfered with a defender before receiving the VERY forward pass from Sivo to score. Laughable refereeing. #NRLKnightsEels
Fox League ()
Sivo and King Gutho show as slippery Eels dominate hapless Knights 🤯🔥 👉
Parramatta Eels ()
MASSIVE! Sivo goes beast mode 😤 #PARRAdise #NRLKnightsEels
Jarrad(Reed Mahoney Appreciation Society) ()
SIVO chant at Newcastle on Old Boys day. You love to see it. Almost makes losing a grand final 20 years ago worth it. 🙃
Paul Dutton ()
Who tries to stand up to and think they'll stop Maika Sivo. He like a moving rock. #NRLKnightsEels
𝕾𝖙𝖊𝖕𝖍𝖊𝖓 🏴‍☠️ ()
Parra just pass it to Sivo and hope for the best. Like an Under 10s team just passing it to the biggest kid.
Ryan Cherry-Evans ()
Andrew Johns telling everyone that Mika Sivo is 'impossible to stop that close to the line' as if Brad Parker doesn't exist
Victoria ()
Two power over tries for Sivo. This is what I've wanted to see for weeks. Fuck yes.