#SP314 Twitter Trend : Most Popular Tweets | Australia
It's difficult to sum up the impact you've had in a single caption. So imma leave this here - 🐐#SP314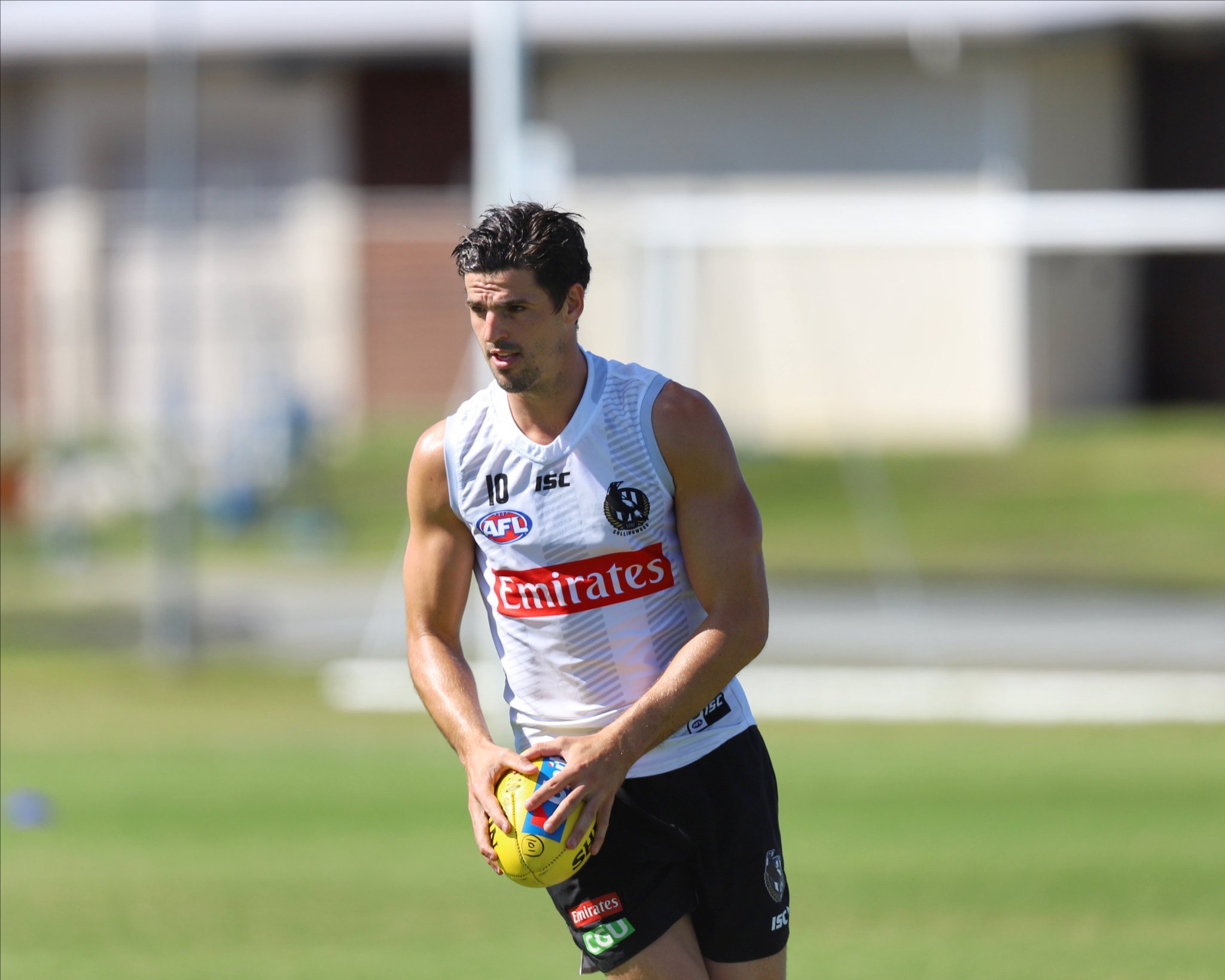 #SP314 on Twitter
Rob C 🇦🇺 ()
As voted by his Pendles is in a class of his own, he has no peers. #SP314 #GoPies
🤍🖤Rebecca Kendall🖤🤍 ()
This is a True Leader, Our Captain, My #sp314
Rachel Maclean ()
Did not expect us to beat the team that sat top of the ladder all season but we gave it a shot. On to the next one now. Loved seeing all the accolades for #SP314 from our side and other team supporters on here too. #GoPies
Collingwood FC ()
"It's been amazing, amazingly humbling. So many people reaching out." Hear from the skipper after his record-breaking game. #SP314

AFL ()
A true champion of the @CollingwoodFC 🖤🤍 #AFLPiesPower | #SP314
7AFL ()
A champion. A future hall of famer. And arguably the greatest Collingwood player ever. #SP314
#PiesNation ()
Billy with the opener in the second quarter and sends the Mags in front off some silky work from #SP314 18-14.

AFL ()
The new @CollingwoodFC games record holder, congrats @SP_10! 👏 #AFLPiesPower #SP314
Collingwood FC ()
A message from one legend to another. @TonyShaw22 sends @SP_10 his best wishes ahead of #SP314
Nina🦋 ()
today we celebrate the best player to put on the collingwood lets put on a show, finish the season head into the finals on a high! do it for pendles! #SP314 #GoPies 🖤🤍🖤
Jason Gram ()
Tonights drop to celebrate my little mate from Sale amazing achievement. 314 and still playing like a jet. Congrats on the record @sp_10 #sp314
Goran Dragic fan account ()
When I think of Collingwood the first person that comes to mind is Pendles. My all time fave and will continue to be long after he retires. So excited to see him in the black and white for hopefully a few more years but tonight we have business to attend 👊 go well skip! #SP314❤️
Collingwood FC ()
"He sells candy, he makes people baulk, his decision making is unbelievable." Players and coaches reflect ahead of #SP314
Dan 🏴🏳️🏴🏳️🏴🏳️🏴 ()
Can't underestimate how big this game is tonight. If we treat it like a new 5-week season has started, we can make some serious damage. Every team is gettable particularly when most games are on neutral turf. Do it for Pendles! Come on the Pies!! #gopies #SP314
Brendan McCarthy ()
314 games✅ 6 x All Australian ✅ 5 x Copeland Trophy ✅ 3 x Anzac Day Medals ✅ Premiership player ✅ Norm Smith Medallist✅ Legend ✅ #SP314
Rhys Carter ()
The kid from Sale has done done it the right way, and with class all the way. enjoy the night @SP_10 . #SP314 🐐
Peter Lonergan ()
Congrats and all the best to the Lord Mayor of Sale @SP_10 for breaking two massive records tonight and continuing to exemplify class & leadership #SP314
Anthony Tassone ()
Fond memories of a pre COVID time at @CollingwoodFC season launch last year Congrats @SP_10 on breaking the games and club captain record tonight An outstanding career. Go Pies #SP314
Nicholas Sacco ()
It's been a privilege and an honour to be able to watch Scott Pendlebury throughout all these years. Definitely the greatest Magpie in my generation. Let's hope we can celebrate his record breaking achievements in style tonight #SP314
Jason ⚫⚪⚫⚪⚫⚪ ()
Good luck tonight for this great man as he breaks the All-Time games played for @CollingwoodFC . ⚫⚪⚫⚪⚫⚪⚫⚪⚫⚪⚫⚪⚫⚪⚫⚪👇👇👇👇👇👇👇👇👇👇👇 #SP314 #gopies
Jay Clark ()
How the Pies have tried to fix their ball movement & the latest on Jordy & Darcy deals. "They see success with each other staying at this club." Big game for the club tonight on eve of finals for #SP314.
Matthew Dellavedova ()
Congratulations @SP_10 on #SP314 !! Keep it going 👍 @CollingwoodFC
Luke Reynolds ()
My tribute on @thefootyalmanac to the great Scott Pendlebury, who tonight becomes Collingwood's games record holder #SP314 #GoPies
Courtney ♡ ()
Go well skip!! 314 games, won't forget this day, ever 🖤🤍🖤🤍 #SP314 @CollingwoodFC
Brodie Grundy ()
It's difficult to sum up the impact you've had in a single caption. So imma leave this here - 🐐#SP314
Collingwood FC ()
The greatest to pull on the black and white. This is the journey to #SP314

Nathan Buckley ()
Congrats Dip. You have crossed eras seamlessly and remain elite to this day 🙌 #SP314
#PiesNation ()
VIDEO: #SP314 week. Name your all time favourite Scotty Pendlebury moment below ⤵️⤵️⤵️⚫️⚪️
Rob C 🇦🇺 ()
Phenomenal service from @CollingwoodFC. Ordered my #SP314 merchandise 2 nights ago and it arrived today. Other than the framed print which isn't sent until October. If they weren't already stars, it would be a rising star performance. #GoPies 🖤⚪️
Collingwood FC ()
#SP314 press conference will be live on Twitter from Tune in Magpie Army!