#WWENXT Twitter Trend : The Most Popular Tweets | Australia
Your opponent awaits you, @ #WWENXT #LadderMatch @shirai_io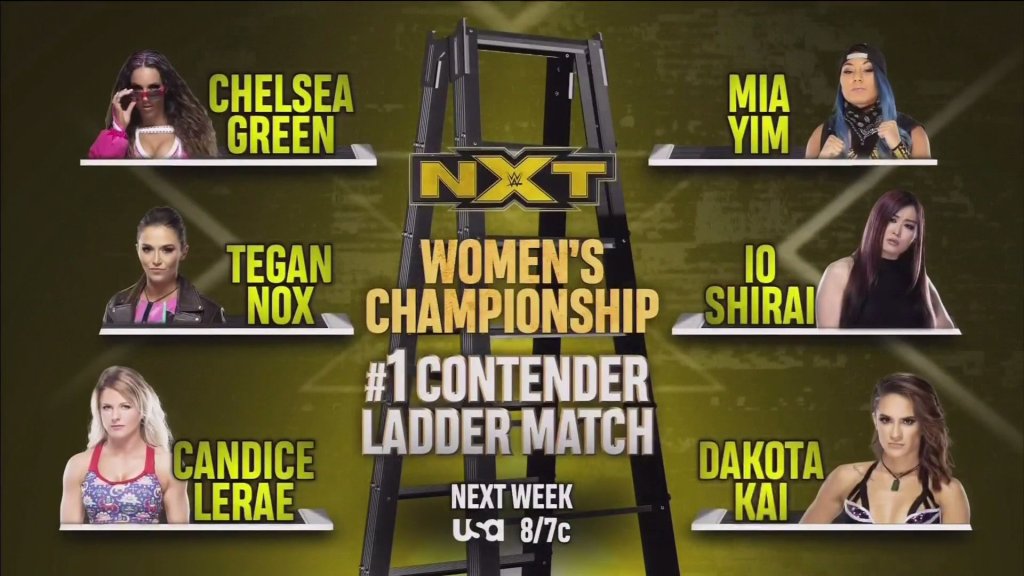 #WWENXT on Twitter
BreadSlice ()
Charlotte should win this match. Just for the sake of Twitter meltdown. #WWENXT
Alex Burgess ()
Catching up on @WWENXT and obviously repping my fave @JohnnyGargano ❤️
紫雷イオがNXT王座挑戦権を獲得!シャーロット・フレアーvs紫雷イオが見られるのか!これは激アツ✨ #WWENXT
Rain⭐️✨ ()
シャーロット・フレアー🆚紫雷イオ...唆る😏 #WWENXT
Matt Ryan/Ozzy Dead ()
#TheNightmare will be back better, stronger and mightier just Vegeta #WWENXT
✶ ONE MAN REVOLUTION RELOADED 2.0 ✶ ()
Charlotte vs Io?!?! Balor vs Walter?!?! Whoopa whoopa dang dang bay bay!! Yes please!! This is too sweet!! 😍❤😎🔥🥰😊🤘👍 #WWENXT
✶ ONE MAN REVOLUTION RELOADED 2.0 ✶ ()
NXT has the hottest & badass women period. 😎🔥🥰😊🤘🤙👍 #WWENXT #LadderMatch
Adam Wilbourn ()
Some people might not like it, but I fucking adored #CiampaVsGargano. It was everything Edge & Orton should have been, plus heel Candice?! #WWENXT I see you Killer Kross 👀
POST Wrestling ()
Braden Herrington and Davie Portman review the April 8th #WWENXT featuring two matches from what would have been TakeOver: Tampa. @upNXTpodcast
Alex Pawlowski ()
I pitched this on the Wednesday Night Wars after-show podcast, but I really want Killer Kross and Scarlett Bordeaux to have like a Murderers Who Hunt Other Murderers gimmick. The heels who heel heels. And their first targets: Johnny & Candice. #WWENXT
Be2Sports ()
#WWENXT A ladder match where the prize is a figure-8. Congratulations?
WWE ()
Your opponent awaits you, @ #WWENXT #LadderMatch @shirai_io
A Kenny For Your Thoughts Wrestling Podcast ()
@Shotziblack didn't come in on a tank. AS IF THIS WORLD COULDN'T GET WORSE! #WWENXT
Carnation City Fool ()
#WWENXT "What can we do to better our ratings?" Fans: Trips in Commentary NXT: Sam Roberts on commentary?! You got it! Neilson Ratings: SMH Dumb assess Fans: &[email protected]!...#AEWonTNT it is.
Undisputed Brandon 🤟🏾😎 ()
I know y'all saw the gloves too in the promo 👀👀👀👀
Capt. Howdy ()
@WWENXT @Shotziblack I have a feeling this was meant to be more than shotzi chillin but what do I know?
NOT @WWEonFOX. ()
STILL Limitless. STILL North American Champion. @LimitIsUnknown! #WWENXT
Mike Killam ()
Alright. I know I tweeted about how Lee/Dijak/Priest feel less special the more you book them against each other, and I stand by that on principle, but that was a heck of a match. #WWENXT
Edwin Ouellet ()
I really want to watch Gauntlet match, but I dont wanna hear Sam Roberts on commentary #wwenxt
TheOnlyLeageThereIs ()
What was better #AEWDynamite or #WWENXT And how would u describe what show u watched. Post gif below
W.F. 🖤 ()
Either we see this next week or we riot😤😤😤#Io4Champ
Kurt Zamora ()
Someone please tell me what the hell Dexter Lumis did to his right arm with that tattoo cover up?!? #WWENXT
Izzy ()
Tonight's episode of @WWENXT was no no joke and did not disappoint! But you know what time it is where I give you the "Hot Tag". So let me know what was your favorite match or moment of the night using the hashtag #TheHotTag 🔥
The Pop Tower ()
While everybody dies, a takeover begins to be televised. But who won between #WWENXT and #AEWDynamite this week?
Zé do Caixão ()
caralho vcs tao poluindo tanto minha tl com essa porra de big broder q eu achei q era o babu nessa foto
David Malandra Jr ()
the end of one of the most Physical Rivalry in @WWENXT ends next week #WWENXT #GarganovsCiampa
WWE Argentina ()
Dejen de pasarme videos de Royal Rumble. Imaginarme lo que hubiese sido este RTWM sin todo este quilombo me da ganas de tirarme de un balcón. #WWENXT
TurnHeelWrestling ()
Se conocen todas las participantes para el Ladder Match femenino en NXT. #WWENXT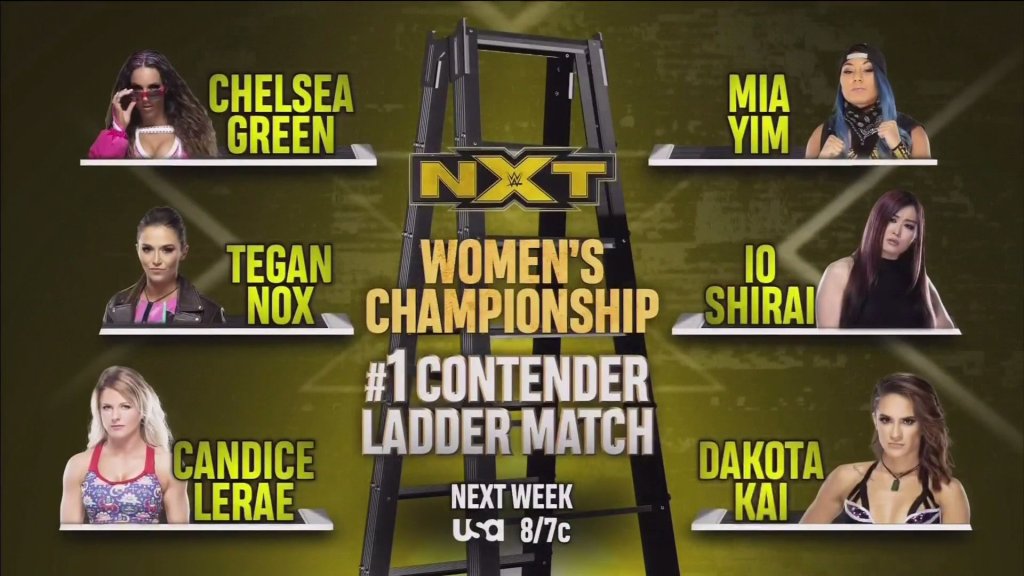 Scott Fishman ()
Bask in the glory of my interview with @RealKeithLee : #WWE #WWENXT
Soundwave ()
If I go to Heaven and Gargano and Ciampa are still beefing I'm requesting a transfer to Hell