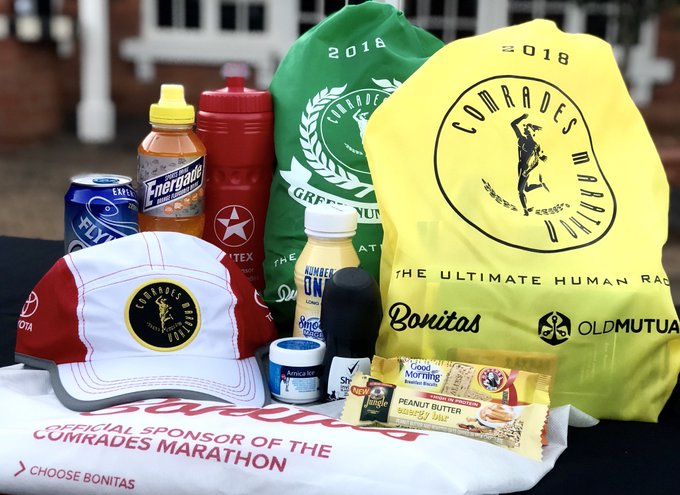 No matter how busy your day was, we can promise you, these top 10 tweets can brief about South Africa (05-Jun-2018) in a minute.
The best of Twitter Today In South Africa
1. #BehindTheStory had tweeted about #TheWhistlingChef .


All weekend people have been asking about #TheWhistlingChef, tomorrow the big reveal takes place,let's find out together tomorrow! ✨💃🏽🙏🏽
JOIN ME at #MelroseArch from 12h00 to find out what the big reveal is. SEE YOU THERE! 😘😘😘 .
CANT WAIT!

— Pearl Thusi (@PearlThusi) June 4, 2018
2. Karyn Maughan had tweeted about Shaun Abrahams .


BREAKING: Prosecutions boss Shaun Abrahams turns down fmr President Zuma's request that his case be withdrawn - pending outcome of his fight for legal funding. https://t.co/7jJvYKq353

— Karyn Maughan (@karynmaughan) June 5, 2018
3. Comrades Marathon had tweeted about #Comrades2018 .


Goodie bags packed to the brim! These are just some of the treats #Comrades2018 runners can look forward to when registering at the #ComradesExpo pic.twitter.com/WiAieL4YMg

— Comrades Marathon (@ComradesRace) June 4, 2018
4. Karyn Maughan had tweeted about De Lille .


.@AdvDali_Mpofu argues "automatic cessation clause" of DA Federal Constitution - used to terminate De Lille membership - violates SA Constitution.
"If you have a clause whose effect will be to render members restricted from expressing themselves...it is unwarranted limitation"

— Karyn Maughan (@karynmaughan) June 4, 2018
5. Khanyi Magubane had tweeted about #BlackIsHere .


A BIG hearty congratulations to my colleague and sister @SakinaKamwendo on joining @MorningLiveSABC we look forward to this new journey with you and @LeanneManas @SAfmRadio @SABCNewsOnline @ChrisMaroleng #sabcnews #BlackIsHere #BlackIsComing pic.twitter.com/DRkwqGJswD

— Khanyi Magubane (@Khanyi_Magubane) June 4, 2018
6. Belinda Davids had tweeted about #ExpressoShow .


I had so much fun performing one of my favourites, "Where Do Broken Hearts Go", live on @expressoshow this morning on @SABC3 ❤️#whitneyhoustonshow pic.twitter.com/Gjxvefwa7y

— Belinda Davids (@BelindaDavids) June 5, 2018
7. ProVerb had tweeted about Botswana .


My deepest gratitude to Botswana media for the love, looking forward to a great show! 🇧🇼 pic.twitter.com/1Mf78Rq5Fv

— ProVerb (@ProVerbMusic) June 4, 2018
8. Azania had tweeted about #TheDetail .


Highly recommend that you tune into @UniversalTVSA (DStv channel 117) tomorrow night to catch their brand new series #TheDetail. It's full of suspense and drama. Especially since I had the honour of meeting leading lady @wendy_crewson. pic.twitter.com/OT25Pzo636

— Azania (@Azania_) June 4, 2018
9. Liesl Laurie had tweeted about #JacaBreakfast .


Nonetheless, gooood morning good people 👑#JacaBreakfast

— Liesl Laurie (@LieslLaurie) June 5, 2018
10. East Coast Radio had tweeted about #BigFavour100 .


#BigFavour100 is about to hit the sky, 100 schools here comes .@DamonBeard🌳 pic.twitter.com/fM5UxuU0Bf

— East Coast Radio (@ecr9495) June 5, 2018