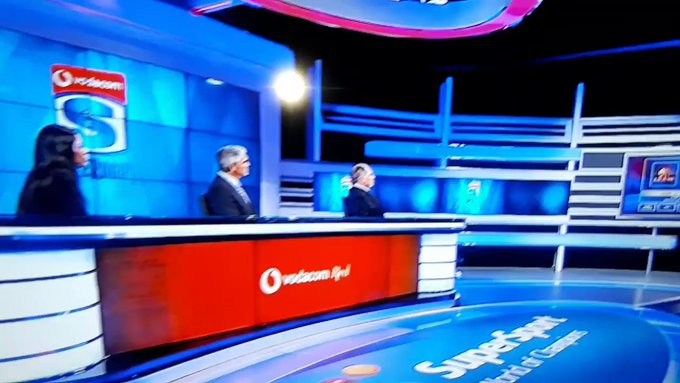 No matter how busy your day was, we can promise you, these top 10 tweets can brief about South Africa (21-May-2018) in a minute.
The best of Twitter Today In South Africa
1. Pearl Thusi had tweeted about Babes .


She had already left him, moved on and saved herself from that situation.
She comes from an incredible family that loves and supports her.
She was already in a better place. Babes had done the work. Now other people are going to take the credit.

— Pearl Thusi (@PearlThusi) May 19, 2018
2. Neal Collins had tweeted about #SSRugby .


SHOCKER: @Ashwinwillemse walks out of #ssrugby studio after accusing Apartheid era @NaasBotha10 and Mallett of being "patronizing" pic.twitter.com/cJSuoV993V

— Neal Collins (@nealcol) May 19, 2018
3. METROFM SABC had tweeted about #TheDriveOnMetro .


NEXT: @moflavadj @MasechabaNdlovu chat to @MampintshaNuz regarding the interview with #thedriveonmetro with @BABESWODUMO 📞089 110 33 77/voice-notes to 071 585 6157 pic.twitter.com/BgC7GDSBwD

— METROFM SABC (@METROFMSA) May 21, 2018
4. MarazA had tweeted about #slikouronlife .


DOWNLOAD #PhansiPhezulu ft @iam_tribal (Prod. By Fenesse Beats) on @slikouron RIGHT NOW!!!https://t.co/kVZmsPMIJj pic.twitter.com/DEmAWTTMrZ

— MarazA (@Marazamc) May 18, 2018
5. NJ Ayuk had tweeted about #OOTT .


The winners and losers from $80 a barrel crude oil. #OOTT #AOP18 #Angola #Nigeria #EquatorialGuinea @GabrielObiang@AfricaOilPower@IbeKachikwuhttps://t.co/wekUI4Dhfe

— NJ Ayuk (@nj_ayuk) May 20, 2018
6. Golden Arrows FC had tweeted about Lamola .


Shout out to our head coach Clinton Larsen and Lerato Lamola for being named #AbsaPremiership coach and Player of the month for the month of May 🏹🕺🏾 pic.twitter.com/s79xBGmHGj

— Golden Arrows FC (@goldenarrowsfc1) May 21, 2018
7. Neal Collins had tweeted about #SSRugby .


BUILD-UP TO THE WALK-OUT: this was live on @SuperSportTV #ssrugby: @Ashwinwillemse telling @NaasBotha10 and Mallett to talk about @TheSharksZA pic.twitter.com/lMx4rIoI5B

— Neal Collins (@nealcol) May 20, 2018
8. Andrew Faull had tweeted about #FLF2018 .


Asked if she fears for her safety as a journalist investigating organised #crime in SA, @MandyWiener said no, those in real danger are the #police and #prosecutors taking the gangsters on through the criminal justice system. #FLF2018 pic.twitter.com/C96df39BsX

— Andrew Faull (@AGFaull) May 20, 2018
9. MTV Base South had tweeted about #IAMNext .


Kunini bekhala ngo aunty 😂@KidXSA giving the #IAMNext crowd istuff 🔥🙌🏾🎉 pic.twitter.com/xaXoy2ajYn

— MTV Base South (@MTVBaseSouth) May 20, 2018
10. MTV Base South had tweeted about #IAMNext .


Another rap battle hopeful battling it out for the title of #IAMNext

Are we feeling the bars? pic.twitter.com/RwzmxrLGv6

— MTV Base South (@MTVBaseSouth) May 20, 2018