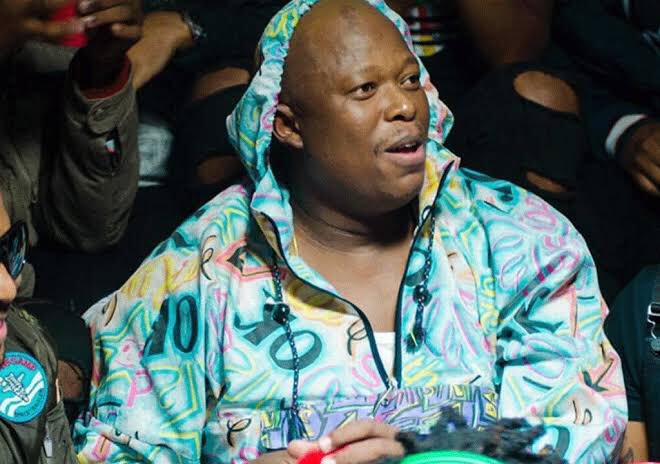 No matter how busy your day was, we can promise you, these top 10 tweets can brief about South Africa (22-May-2018) in a minute.
The best of Twitter Today In South Africa
1. Pearl Thusi had tweeted about masechaba .


Mampintsha wasted everyone's time.
He refused to respect Masechaba.
And we can only imagine how he treats women right in front of him in conflict... We can only hope he faces a judge and never gets to disrespect another woman again...

— Pearl Thusi (@PearlThusi) May 21, 2018
2. Pearl Thusi had tweeted about #mampintsha .


Mampintsha interrupted Masechaba endlessly. Never letting her ask question and speaking over her. But was quiet & would allow Moflava to speak. Smh! WOW. That stood out to me. Only towards the end when she owned her power. Proud of her for that. #TheDriveOnMetro

— Pearl Thusi (@PearlThusi) May 21, 2018
3. METROFM SABC had tweeted about #TheDriveOnMetro .


NEXT: @moflavadj @MasechabaNdlovu chat to @MampintshaNuz regarding the interview with #thedriveonmetro with @BABESWODUMO 📞089 110 33 77/voice-notes to 071 585 6157 pic.twitter.com/BgC7GDSBwD

— METROFM SABC (@METROFMSA) May 21, 2018
4. Pearl Thusi had tweeted about sole .


Let's agree to disagree.

No one was born with the sole purpose of nodding to whatever comes out your mouth.

— Pearl Thusi (@PearlThusi) May 21, 2018
5. #HustlersAcademy had tweeted about #MassivMetro .


Write down SPECIFICALLY what you want. It may be a beautiful home, car, family, job, position etc. Carry it with you or write it on your phone. Look at it & visualise it everyday for at least 30 days. Its yours as soon as you write it down. #djsbubreakfast #massivmetro

— DJ Sbu (@djsbu) May 22, 2018
6. MarazA had tweeted about #slikouronlife .


DOWNLOAD #PhansiPhezulu ft @iam_tribal (Prod. By Fenesse Beats) on @slikouron RIGHT NOW!!!https://t.co/kVZmsPMIJj pic.twitter.com/DEmAWTTMrZ

— MarazA (@Marazamc) May 18, 2018
7. ProVerb had tweeted about #Botswana .


Botswana for your patience and support, you will be greatly rewarded. See Flyer for details 🇧🇼 pic.twitter.com/b335ic9XcS

— ProVerb (@ProVerbMusic) May 22, 2018
8. CATHERINE Constantinides had tweeted about #ExpressoShow .


In studio this morning with the #ExpressoShow team... looking forward to sharing my work with the people of #WesternSahara the #LastColonyInAfrica #AfricaMonth
Tune in at 6.45am on SABC 3 @expressoshow pic.twitter.com/DpVdEXSdxh

— CATHERINE Constantinides (@ChangeAgentSA) May 21, 2018
9. MTV Base South had tweeted about #IAMNEXT .


Kunini bekhala ngo aunty 😂@KidXSA giving the #IAMNext crowd istuff 🔥🙌🏾🎉 pic.twitter.com/xaXoy2ajYn

— MTV Base South (@MTVBaseSouth) May 20, 2018
10. SAfm news had tweeted about edward zuma .


Edward Zuma, the son of former president Jacob Zuma, has been ordered to apologise for hate speech and to refrain from it in future. Zuma also has to pay R60 000 for hate speech in his open letter on the 27th of July 2017

— SAfm news (@SAfmnews) May 22, 2018