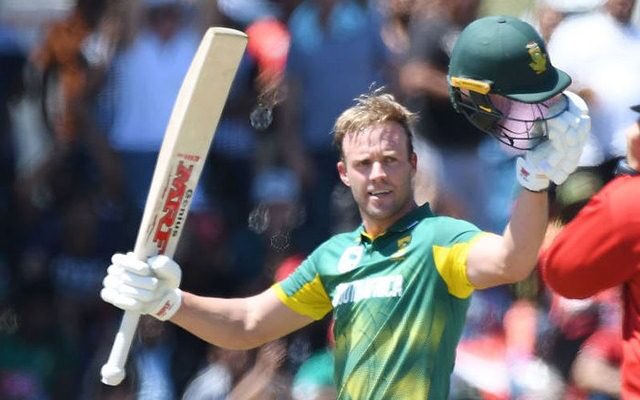 No matter how busy your day was, we can promise you, these top 10 tweets can brief about South Africa (23-May-2018) in a minute.
The best of Twitter Today In South Africa
1. Pearl Thusi had tweeted about #TheDriveOnMetro .


Mampintsha interrupted Masechaba endlessly. Never letting her ask question and speaking over her. But was quiet & would allow Moflava to speak. Smh! WOW. That stood out to me. Only towards the end when she owned her power. Proud of her for that. #TheDriveOnMetro

— Pearl Thusi (@PearlThusi) May 21, 2018
2. Cricket South Africa had tweeted about AB de Villiers .


BREAKING NEWS: @ABdeVilliers17 calls time on sterling 14-year Proteas career. @StandardBankZA Proteas batsman, AB de Villiers, today announced he will retire from all forms of international cricket with immediate effect. #ABretires pic.twitter.com/bGRHe8tYCQ

— Cricket South Africa (@OfficialCSA) May 23, 2018
3. METROFM SABC had tweeted about #TheDriveOnMetro .


NEXT: @moflavadj @MasechabaNdlovu chat to @MampintshaNuz regarding the interview with #thedriveonmetro with @BABESWODUMO 📞089 110 33 77/voice-notes to 071 585 6157 pic.twitter.com/BgC7GDSBwD

— METROFM SABC (@METROFMSA) May 21, 2018
4. robertmarawa had tweeted about #SupraMahumapelo .


"Early Retirement X1" vs "Resigning X1"

These two teams are heading for Extra Time......#SupraMahumapelo

— robertmarawa (@robertmarawa) May 23, 2018
5. MarazA had tweeted about #SlikourOnlife .


DOWNLOAD #PhansiPhezulu ft @iam_tribal (Prod. By Fenesse Beats) on @slikouron RIGHT NOW!!!https://t.co/kVZmsPMIJj pic.twitter.com/DEmAWTTMrZ

— MarazA (@Marazamc) May 18, 2018
6. POPE had tweeted about One Nation .


7. Your Digital Sangoma had tweeted about #GetItBack .


What a time to be alive.
T.I.A#GetItBack pic.twitter.com/xZAmnSL8o9

— Your Digital Sangoma🇿🇦 🇿🇼 (@GogoMoyoSpeaks) May 23, 2018
8. Nisha Varghese had tweeted about #SmashTheLabel .


The first picture is me and the second picture is also me. My inability to walk does not and WILL NEVER stop me from dreaming, from doing and from being. #DisWHAT #SmashTheLabel #DifferentIsCOOL pic.twitter.com/uizMRTV1hW

— Nisha Varghese (@Nisha360) May 23, 2018
9. Kasi Mlungu had tweeted about #SmashTheLabel .


As a DJ #KasiMlungu I have seen how music unites us, and how it takes us back to being children, where no one had a label, when we are on the dance floor, we literally #SmashTheLabel and are just people!

— Kasi Mlungu (@TheDuchAz) May 23, 2018
10. Portia Gumede had tweeted about #SmashTheLabel .


Media keeps feeding us such stereotype headlines. Labelling things according to gender. Completely in denial of what damage such headlines can bring about. Somizi has been wearing makeup but no they had to go on like this #SmashTheLabel pic.twitter.com/NKqzOAixom

— Portia Gumede (@portiagumedesa) May 23, 2018