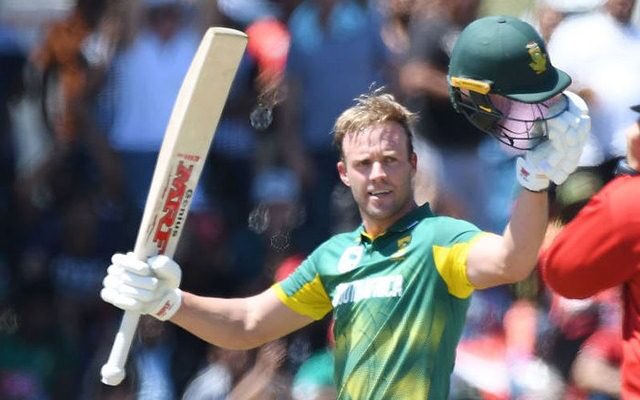 No matter how busy your day was, we can promise you, these top 10 tweets can brief about South Africa (24-May-2018) in a minute.
The best of Twitter Today In South Africa
1. Cricket South Africa had tweeted about AB de Villiers .


BREAKING NEWS: @ABdeVilliers17 calls time on sterling 14-year Proteas career. @StandardBankZA Proteas batsman, AB de Villiers, today announced he will retire from all forms of international cricket with immediate effect. #ABretires pic.twitter.com/bGRHe8tYCQ

— Cricket South Africa (@OfficialCSA) May 23, 2018
2. MarazA had tweeted about #slikouronlife .


DOWNLOAD #PhansiPhezulu ft @iam_tribal (Prod. By Fenesse Beats) on @slikouron RIGHT NOW!!!https://t.co/kVZmsPMIJj pic.twitter.com/DEmAWTTMrZ

— MarazA (@Marazamc) May 18, 2018
3. Karyn Maughan had tweeted about #eskom .


More news on Trillian:
AFU says the R595million Eskom paid the Gupta-linked company could not be found during asset freezing processes - but state is pushing for the forfeiture of R1billion paid by Eskom to McKinsey: https://t.co/S5ilAlK9pl

— Karyn Maughan (@karynmaughan) May 24, 2018
4. Chriselda Lewis had tweeted about Brakpan .


#TaxiViolence This is the Tsakane Taxi Rank this morning. A number of police here. The rank has been shut following the killing of four taxi drivers in Brakpan yesterday #sabcnews pic.twitter.com/1ZVAtFXOhM

— Chriselda Lewis (@Chriseldalewis) May 24, 2018
5. GautengGov had tweeted about #takeagirlchild2work .


Premier Makhura meeting girl learners from across Gauteng who will be doing job shadowing #TakeAGirlChild2Work https://t.co/KlsY8260F6

— GautengGov (@GautengProvince) May 24, 2018
6. sean cameron michael had tweeted about #ProudlySouthAfrican .


What an honor meeting the gorgeous and talented @PearlThusi
Making South Africans proud.#TVseries #pilot #ProudlySouthAfrican #watchthisspace

— sean cameron michael (@seancmichael) May 23, 2018
7. Throughmywineglass🍷 had tweeted about #LoveConstantia .


Compulsory Selfies with some of the gorgeous ladies @thewinegirlCT @Dawnellar @audaciouslysels @miss_dhanusha at the 333 year celebration of the @ConstantiaRoute #loveconstantia #historyinthemaking #sawine pic.twitter.com/lmr5ggYbus

— Throughmywineglass🍷(IG) (@Throughthewine) May 23, 2018
8. Solly Msimanga had tweeted about #TshwaneBudget2018 .


Residents who are registered as indigents are granted 12 kℓ water free of charge, along with 100 kWh free of charge. Indigents also pay no property rates to the
City #TshwaneBudget2018

— Solly Msimanga (@SollyMsimanga) May 24, 2018
9. Jenna Maree-Kipling had tweeted about #LoveConstantia .


Perfect weather for a gluhwein with my @blogauthentic🍷✨ #loveConstantia #capetown #constantiawineroute pic.twitter.com/uoTkLD3CJf

— Jenna Maree-Kipling (@jennakipling) May 23, 2018
10. Stephanie Marthinus 🇿🇦 had tweeted about #LoveConstantia .


Celebrating everything wonderful of the magnificent @ConstantiaRoute - Loved gearing the history and heritage of this route #LoveConstantia pic.twitter.com/0Dy6Rp1a1M

— Stephanie Marthinus-Hans🇿🇦 (@StephanieMarthi) May 23, 2018