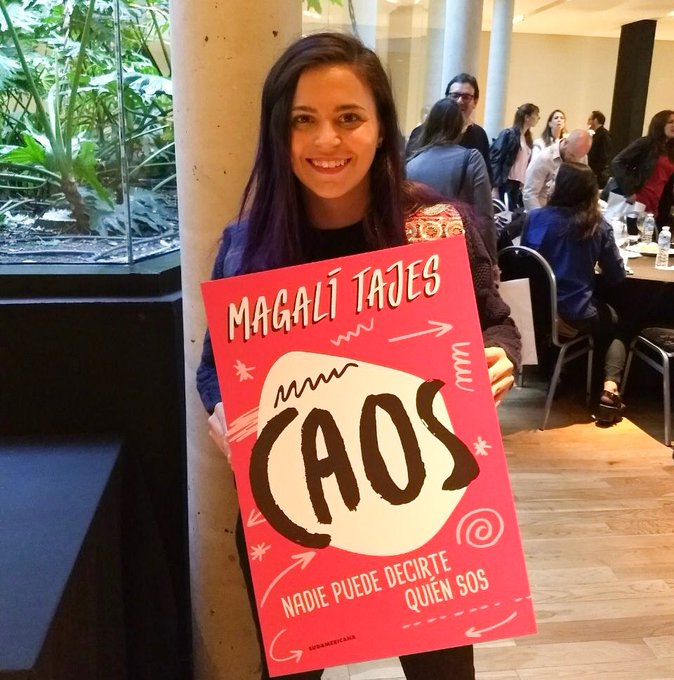 No matter how busy your day was, we can promise you, these top 10 tweets can brief about Argentina (30-Apr-2018) in a minute.
The best of Twitter Today In Argentina
1. Magali Tajes had tweeted about #CAOSLIBRO .


Faltan 2 horas para #CAOSLIBRO
Hagámoslo TT con ese hashtag 🔥 pic.twitter.com/ai1eyfbVxR

— Magali Tajes (@magalitajes) April 29, 2018
2. Magali Tajes had tweeted about #CAOSLIBRO .


Me escribe gente de todo el país que está viajando para la presentación de #CAOSLIBRO me emocionan wachxs

— Magali Tajes (@magalitajes) April 29, 2018
3. CH❗️⚡️ had tweeted about la luna .


4. Agustin Rossi had tweeted about #BuenDomingo .


Ya en la localidad de #Bragado iniciando el 2do día de recorrida. #BuenDomingo 🌧 pic.twitter.com/lBHRtIA1up

— Agustín Rossi (@RossiAgustinOk) April 29, 2018
5. Leandro Aguilera had tweeted about Lo Imposible .


Nunca paró de llover y así era imposible que se juegue. Lo de #FacundoTello fue acertado. Esperó hasta último para definir si se podía jugar o no.
Yo pisé el terreno de juego 8:15hs y lo único que hacía pensar que se podía jugar es que deje de diluviar y eso no sucedió nunca.

— Leandro Aguilera (@Tato_Aguilera) April 29, 2018
6. Mayra Mendoza had tweeted about #Inundaciones .


Nadie merece vivir así. @YoSoyMartiniano @mariuvidal dónde están? Deben, hoy Domingo, salir y decir cómo piensan atender las inundaciones.
Están acá? O se fueron el finde largo?? #Quilmes y varios distritos de la PBA bajo el agua, hay gente sufriendo, den la cara. pic.twitter.com/kmzdyftV8A

— Mayra Mendoza 💚 (@mayrasmendoza) April 29, 2018
7. Luis Majul had tweeted about Alberto .


ATENTI ATENTI Hoy 20:30 en vivo en @LaCornisaok x @AmericaTV ESCÁNDALO: @danielscioli y Alberto Pérez usaron fondos de una campaña de concientización del cambio climático para la impresión de boletas del Frente para la Victoria Fue en las presidenciales de 2015 ¡20 millones de $!

— Luis Majul (@majulluis) April 29, 2018
8. Cristian Phoyu had tweeted about #BakeOffArgentina .


En otros países / En el nuestro#BakeOffArgentina pic.twitter.com/ymkUb064vG

— Cristian Phoyu (@CristianPhoyu) April 30, 2018
9. De12a14 had tweeted about #30deabril .


#30DeAbril #DiaNoLaborable #FeriadoPuente (para algunos) ⚠️ los servicios de hoy ⬇️ pic.twitter.com/PHgxwJx6Oo

— De12a14 (@De12a14) April 30, 2018
10. Nicolás Márquez had tweeted about #41añosdemadres .


"Chorras de la plaza, el pueblo las rechaza"#41AñosDeMadres #41AñosDeLucha

— Nicolás Márquez (@NickyMarquez1) April 30, 2018