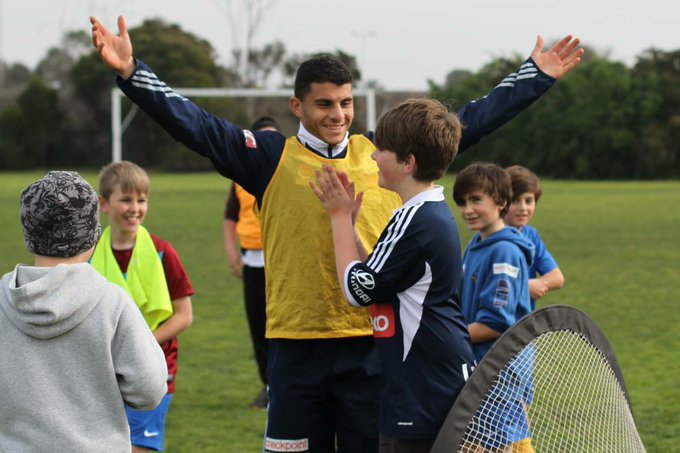 No matter how busy your day was, we can promise you, these top 10 tweets can brief about Australia (02-Jun-2018) in a minute.
The best of Twitter Today In Australia
1. Sam Dastyari tweeted about One Nation .


No Pauline, I'm not interested in running for One Nation. Sam Dastyari

— Sam Dastyari (@samdastyari) June 1, 2018
2. Kieran Gilbert tweeted about Pauline Hanson .


Tears aside. Pauline Hanson says Australians are sick of politicians that don't do anything. Maybe they're also sick of an individual and party that has had 4 positions on company tax cuts this year alone #auspol

— Kieran Gilbert (@Kieran_Gilbert) May 31, 2018
3. Dennis Broad tweeted about Shadab Khan .


4. Alen Delic tweeted about #AUSvCZE .


Barely three years ago, @andrewnabbout was getting the 8am weekend clinics out at Williamstown for @gomvfc and megging children - now he's megging Tomas Kalas and scoring for the @Socceroos 😂 #AUSCZE #AUSvCZE pic.twitter.com/U2GL1e4026

— Alen Delic (@AlenDelic) June 1, 2018
5. Dennis Broad tweeted about Shahid Afridi .


6. JoeAvo tweeted about #AFLDogsDees .


It would be plain rude & offensive If we don't welcome back Dale Morris with a win today #DoItForDale #AFLDogsDees #RealStrength pic.twitter.com/VH5Yw8ojGD

— JoeAvo (@JoeAvo) June 1, 2018
7. moeb0bby tweeted about #AVANTARMY .


Still believe theres good signs from the guys. Won 2 antis and they dont walk in on B twice and reset us and games ours. Super sub pecks played well but were missing our star @zephcs , wp GZ! #AVANTARMY

— Mohammed (@MoeycQ) June 2, 2018
8. Ashlea Brennan tweeted about Shez All Rock .


Willow continues to show her class! Congrats to everyone involved with SHEZ ALL ROCK. Heads back to Aus now to compete in the Vicbred & Breeders Crown for Mark Pitt. @Lisabartley10 https://t.co/2klpvBgNRi

— Ashlea Brennan (@ashbrennanphoto) June 2, 2018
9. Stop Adani tweeted about #BCAGJ .


Millie Anthony from @AYCC tells the inspiring story of how we stopped the $1B NAIF loan, including calls every 10 mins to The PM. Now to #stopadani ! #BCAGJ #beyondcoal pic.twitter.com/Dfh5CrXqlz

— Stop Adani (@stopadani) June 2, 2018
10. Josh Jenkins tweeted about #Harnessjewels18 .


Aussie, Kiwi or Yank - regardless - Shez All Rock is a JET PLANE #HarnessJewels18

— Josh Jenkins (@JoshJenkins24) June 2, 2018