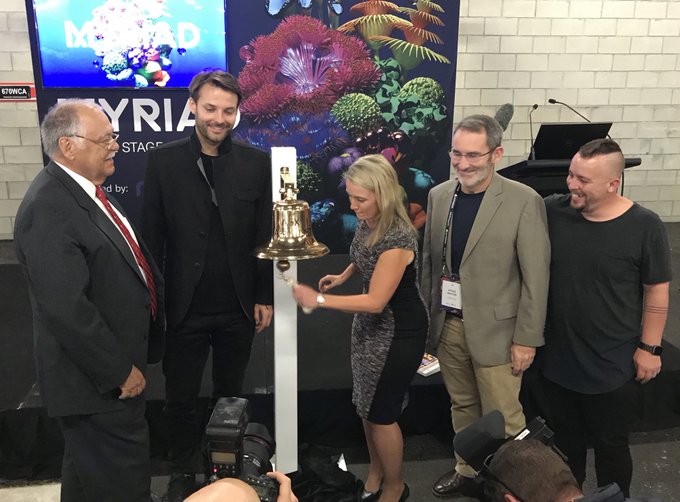 No matter how busy your day was, we can promise you, these top 10 tweets can brief about Australia (18-May-2018) in a minute.
The best of Twitter Today In Australia
1. Dennis Premier League tweeted about #engvpak .


2. Tim Watts MP tweeted about Pauline Hanson .


If you deleted the user name, could you tell this was a tweet from Pauline Hanson rather than Scott Morrison or Malcolm Turnbull? https://t.co/Bazvrj9QOV

— Tim Watts MP (@TimWattsMP) May 16, 2018
3. Kate Jones tweeted about #Myriad2018 .


For one of few times in history the ASX bell was taken out of Sydney for the opening of Myriad Festival today - a testament to the fact Qld has one of the most thriving startup economies in Australia. Thanks to @ASX Chairman Rick Holiday-Smith #myriad2018 #sbxr @AdvanceQld pic.twitter.com/awwe49Fyfh

— Kate Jones (@katejonesqld) May 16, 2018
4. Dan Ziffer tweeted about #BankingRC .


Do the crime... negotiate the time.

Petty crims go to jail. But executives at large financial institutions involved in stealing from their own customers? That's another story. This story. #bankingRC https://t.co/lQSbMDKLdL via @abcnews

— Dan Ziffer (@danziffer) May 17, 2018
5. Tom Morris tweeted about Shane Warne .


Great to have @ShaneWarne join the @FoxCricket team this summer.

Was expansive on how the ICC must fix Test cricket. Plus why Tim Paine is probably not a long-term option as captain. https://t.co/sPKgmdBDql pic.twitter.com/CDE3ugqqzy

— Tom Morris (@tommorris32) May 17, 2018
6. Roger Oldridge tweeted about #aflcrowsbulldogs .


It might be our 2nd lowest goal count ever but any long term doggies supporter knows we've played a helluva lot worse than tonight. Not great but not 1996 bad. #aflcrowsbulldogs

— Roger Oldridge (@roger_oldridge) May 18, 2018
7. JoeAvo tweeted about #AFLCrowsDogs .


Congrats Matt Suckling #AFLCrowsDogs #RealStrength pic.twitter.com/MzXeR7XdE7

— JoeAvo (@JoeAvo) May 17, 2018
8. keeliafitz tweeted about #livevents .


#LIVevents @ClaytonUtz it's on pic.twitter.com/QvEMJHhQi2

— keeliafitz (@keeliafitz) May 18, 2018
9. Sally Capp tweeted about Sally Capp .


Thank you @moniquehore for the write up: Capp elected Melbourne Lord Mayor https://t.co/NlWkNxZctm

— Sally Capp (@SallyCapp_) May 18, 2018
10. VS.DS | ZG (Duong) tweeted about #BAM10 .


Dark Chief Sided Came 2nd in the #BAM10 sfv 3v3 tournament! We lose to team Singapore in a great set, GGs everyone! pic.twitter.com/RhtU9sAFQ6

— VS.DS | ZG (@ZeeGees_AU) May 18, 2018