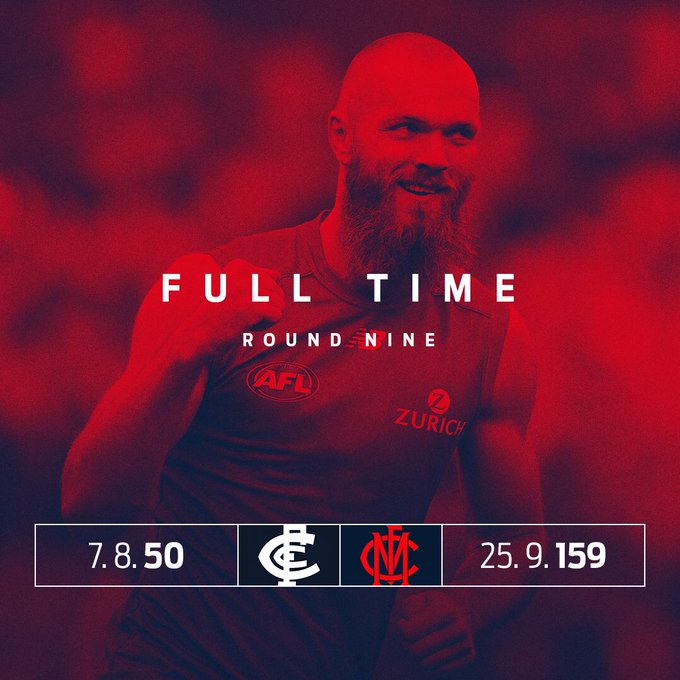 No matter how busy your day was, we can promise you, these top 10 tweets can brief about Australia (21-May-2018) in a minute.
The best of Twitter Today In Australia
1. Stephen Koukoulas tweeted about #Insiders .


Ha - the 1 million jobs was similar to saying I will produce 365 days in 2019 ... merely population growth. No change in unemployment and wages still near record low #Insiders

— Stephen Koukoulas (@TheKouk) May 19, 2018
2. Melbourne FC tweeted about #AFLBluesDees .


109 points. 🙌

It's a massive win over the Blues at the 'G! #RaiseHell #AFLBluesDees pic.twitter.com/mXcllhBrPg

— Melbourne FC (@melbournefc) May 20, 2018
3. Tim Watts MP tweeted about Barnaby Joyce .


Barnaby Joyce has said more about the importance of the regulation of live animal exports this morning than he did during the whole period that he was the responsible Minister for it.

This failed former Minister is the last person anyone in Australia should be listening to.

— Tim Watts MP (@TimWattsMP) May 20, 2018
4. Joel Fitzgibbon tweeted about Liddell .


I'm pleased @aglenergy is standing it's ground on its plans to build new, renewable and long-term job creating generation projects in the Hunter in readiness for the Liddell closure #energy #auspol

— Joel Fitzgibbon (@fitzhunter) May 20, 2018
5. Alan Duffy tweeted about #StargazingABC .


Monday morning at @BreakfastNews it's time to chat #space! I'll be chatting all things #stargazingabc with @ProfBrianCox, the launch of student experiment @shineinspace to the @Space_Station tonight and the fastest growing Black Hole in the Universe pic.twitter.com/LJ52bQRYn0

— Alan Duffy (@astroduff) May 20, 2018
6. Nissan Motorsport tweeted about #VASC .


7. Nate Byrne tweeted about #StargazingABC .


Today I visited #Mercury with @timminchin on our trip to the sun...the #StargazingABC fun has started! pic.twitter.com/RHuvGpB1rS

— Nate Byrne (@SciNate) May 21, 2018
8. Julian de Stoop tweeted about Curtis Scott .


If an AFL player punched an opponent in the face and fractured his eye socket Curtis Scott style how many weeks would he get? 2 weeks seems a little light.....

— Julian de Stoop (@JDESTOOP80_FOX) May 21, 2018
9. Denise Shrivell tweeted about greg sheridan .


Even though Greg Sheridan has a large megaphone he should be in no doubt his type of intolerant faith is in a declining minority #qanda #auspol

— Denise Shrivell (@deniseshrivell) May 21, 2018
10. Denise Shrivell tweeted about greg sheridan .


Does Greg Sheridan really think the world & people started 2000 years ago? Sounded like it #auspol #qanda

— Denise Shrivell (@deniseshrivell) May 21, 2018