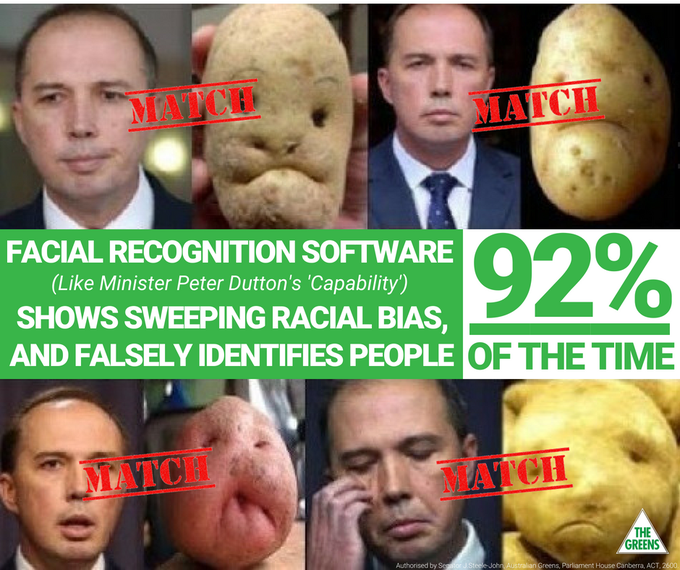 No matter how busy your day was, we can promise you, these top 10 tweets can brief about Australia (22-May-2018) in a minute.
The best of Twitter Today In Australia
1. Joel Fitzgibbon tweeted about HUNTER×HUNTER .


I'm pleased @aglenergy is standing it's ground on its plans to build new, renewable and long-term job creating generation projects in the Hunter in readiness for the Liddell closure #energy #auspol

— Joel Fitzgibbon (@fitzhunter) May 20, 2018
2. Senator Murray Watt tweeted about Peter Dutton .


Asking about Dutton's mysterious intervention in au pair case, in Home Affairs #Estimates now. https://t.co/nlk5tj8gfO

— Senator Murray Watt (@MurrayWatt) May 22, 2018
3. Samantha Chiari tweeted about Jack Darling .


Top of the agenda on @AFL360 are the Eagles🤩 and Jack Darling - I don't want to get ahead of myself but it does get me excited for September😏 #AFL #AFL360

— Samantha Chiari (@samanthachiari) May 21, 2018
4. Senator Jordon Steele-John tweeted about Greens .


Is this the kind of world we want to live in? This is broad social surveillance at its absolute worst #Auspol #estimates #Greens pic.twitter.com/uPPvc9bMJR

— Senator Jordon Steele-John (@Jordonsteele) May 22, 2018
5. C A M P B E L L M I R A N D A ⚡ tweeted about #AFLEaglesTigers .


Great win, well done @WestCoastEagles !!!
😍🙏⭐💪⚡👑❤✅🇦🇺🏈🐥#AFLEaglesTigers #AFL #FlyingHigh 🐥 https://t.co/rXkpel9lgb

— Campbell Raymond ⭐⭐ (@CampbeOfficial) May 21, 2018
6. Brian McKenna tweeted about #ylj18 .


"Please be gentle with the WiFi!"@vbhvsgr: "Well this is a Nix workshop, so...."#ylj18

— Brian McKenna (@puffnfresh) May 22, 2018
7. Jess Scully tweeted about #sydcitytalks .


Pattern thinking from an Indigenous perspective is understanding that all things are connected: imagine if we could take the wholistic thinking & values of Indigenous lore as a basis for AI dev, asks Angie Abdilla #SydCityTalks

— Jess Scully (@jessaroo) May 22, 2018
8. Jack Breen tweeted about #sm4edu .


Great insights from @hackjack at the Social Media for Higher Education conference today, with the @unsw team. "We should be making engaging content because engagements are high value interactions." #SM4EDU pic.twitter.com/hJI8wVDpux

— Jack Breen (@jackjbreen) May 22, 2018
9. Royal Botanic Garden tweeted about #NVW2018 .


Since our volunteer program began in the early 1980s, the group has grown with our volunteers ranging from ages 18 - 80! #NVW2018 #RBGSydney pic.twitter.com/PGZZIwvfSk

— Royal Botanic Garden (@RBGSydney) May 22, 2018
10. Rose Drover tweeted about #ShineDome18 .


Excited that @Science_Academy's main event is finally here! In the theatre showing off our gorgeous @walls_io social wall creation for #ShineDome18✨🎉.

You can find it here: https://t.co/4k2NTkQbbT pic.twitter.com/7t4J7PJi0w

— Rose Drover (@WildScied) May 22, 2018