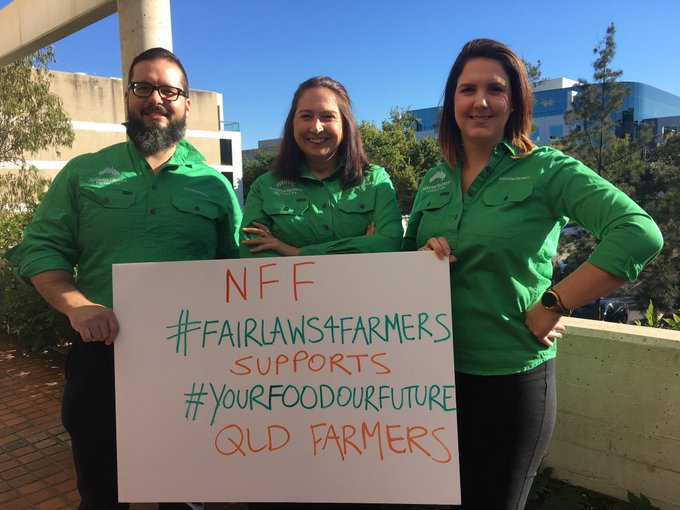 No matter how busy your day was, we can promise you, these top 10 tweets can brief about Australia (01-May-2018) in a minute.
The best of Twitter Today In Australia
1. Stephen Koukoulas had tweeted about #4corners .


Sugar alternatives for growers:
Grow pawpaws, pumpkins, rockmelons, corn or lychees. There's a handy link here for all sugar farmers looking for alternative crops. https://t.co/2unukWTQBt #4Corners

— Stephen Koukoulas (@TheKouk) April 30, 2018
2. ReadingThePlay had tweeted about Todd Carney .


Does Todd Carney's family that he now wants to be closer to, live on the Northern Beaches? Just asking for a friend...

— ReadingThePlay (@ReadingThePlay) May 1, 2018
3. daps had tweeted about #IEMSydney .


Lost to @astralisgg 17-19 in the first match at #IEMSydney. Got punished for a lot of stuff NA teams fail to punish us for. Lots to learn from this, GGwp to them.

— daps (@daps) May 1, 2018
4. Ricardo Gonçalves had tweeted about #insightsbs .


How #InsightSBS is able to find all sorts of people willing to talk so openly about so many different subjects is amazing.

— Ricardo Gonçalves (@BUSINESSricardo) May 1, 2018
5. Tim Pallas had tweeted about #vicbudget .


✔️strong budget
✔️nation leading jobs growth
✔️a strong economy
✔️building more than ever before #springst #vicbudgethttps://t.co/9rMkXfjeHT

— Tim Pallas (@timpallas) April 29, 2018
6. Ricky Nixon had tweeted about Ross Lyon .


The Ross Lyon Bomber Thompson News ain't news it's the new Bullshit news - it was well known about both nearly 12 months a go but let's regurgitate it make it in to something it's not destroy their lives & careers then hound them until they do something stupid

— Ricky Nixon (@rickynixontoot) April 30, 2018
7. National Farmers Fed had tweeted about #YourFoodOurFuture .


At #NFF HQ in #CBR we're with @AgForceQLD & all #QLD farmers @ today's rally in SPIRIT! #YourFoodOurFuture #fairlawforfarmers #reclaimgreen pic.twitter.com/G0343v5Ma8

— National Farmers Fed (@NationalFarmers) April 30, 2018
8. Gladys Berejiklian had tweeted about #NSWPLA .


Congratulations to the amazing writers recognised at the Premier's Literary Awards for 2018. @statelibrarynsw #NSWPLA @Minister_Harwin @RayWilliamsMP pic.twitter.com/nhuRfIsRdc

— Gladys Berejiklian (@GladysB) April 30, 2018
9. STYKO ? had tweeted about Astralis .


ggwp, won opener 16:6. playing NRG or Astralis in bo3 tommorow.

— STYKO 🚜 (@STYKOcsgo) May 1, 2018
10. Kentaro Sakata had tweeted about Christian Petracca .