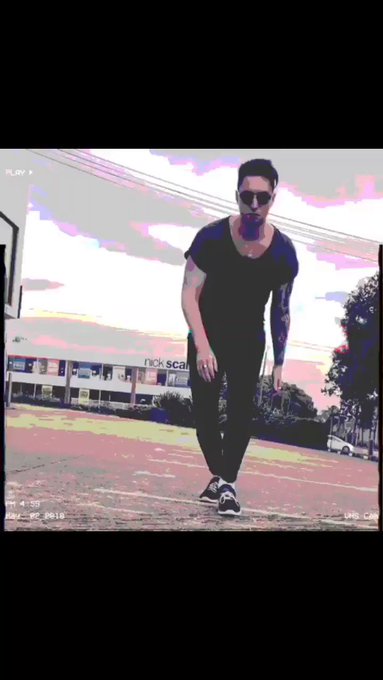 No matter how busy your day was, we can promise you, these top 10 tweets can brief about Australia (02-May-2018) in a minute.
The best of Twitter Today In Australia
1. Emmanuel Macron had tweeted about Australiens .


Je souhaite que nous puissions accueillir beaucoup plus d'Australiens en France.

— Emmanuel Macron (@EmmanuelMacron) May 2, 2018
2. HenryG had tweeted about #IEMSydney .


Been teaching @stunna how to be a champion here at #IEMSydney and it just feels so damn good 💪@DrDisRespect pic.twitter.com/ktgjMRlsur

— HenryG (@HenryGcsgo) May 2, 2018
3. Andreas Højsleth had tweeted about #IEMSydney .


No dust2 🙁 But we are in the quarterfinals! Playing tomorrow for a spot in the semifinals #IEMSydney

— Andreas Højsleth (@Xyp9x) May 2, 2018
4. Noshi Gilani had tweeted about #HazaraKillings .


شُکر ہے کہ پاکستان میں بھی کسی نے بلوچستان میں ظلم کا شکار ھزارا کمیونٹی کی بھی داد رسی کی۔ ۔ بہت سے ھزارا خاندان ہجرت کرکے سو جتن سےآسٹریلیا آے ہیں اُن پر ٹوٹنے والی مصیبتوں کی کہانیاں سُنیں تو دل بے حد دُکھی ہوتا ہے ۔#HazaraKillings

— Noshi Gilani (@noshigilani) May 2, 2018
5. National Farmers Fed had tweeted about #YourFoodOurFuture .


At #NFF HQ in #CBR we're with @AgForceQLD & all #QLD farmers @ today's rally in SPIRIT! #YourFoodOurFuture #fairlawforfarmers #reclaimgreen pic.twitter.com/G0343v5Ma8

— National Farmers Fed (@NationalFarmers) April 30, 2018
6. Michal Slowinski had tweeted about #IEMSydney .


Next match, we will have dust2 for sure! #IEMSydney

— Michal Slowinski (@michau9_) May 2, 2018
7. Senator Murray Watt had tweeted about #WeStandTogether .


Tonight I joined many Gold Coasters & service providers in remembering those who have tragically lost their lives to domestic violence. The Gold Coast has led the way in its response to horrific rates of domestic violence, but we have so much more to do. #WeStandTogether pic.twitter.com/oaL1DxYiXv

— Senator Murray Watt (@MurrayWatt) May 2, 2018
8. JillHennessyMP had tweeted about #springst .


What a delight to celebrate our $461 million investment in the Ballarat Base Hospital rebuild with our three fabulous candidates for the region. #SpringSt pic.twitter.com/hZoBVdh9BJ

— JillHennessyMP (@JillHennessyMP) May 2, 2018
9. Teo Pellizzeri had tweeted about #DolanWarren .


Sure I'm not going to the Puskas Awards like @BrentonSpeed, but it was still a major thrill to call the @aleague (home & away season) goal of the year for @FOXFOOTBALL! 🗣🎙#ALeague #DolanWarren https://t.co/fQa5UhRxau

— Teo Pellizzeri (@teopellizzeri) May 1, 2018
10. daps had tweeted about #IEMSydney .


Won 2-0 vs BOOT. We play loser of G2 vs fnatic next! #IEMSydney

— daps (@daps) May 2, 2018