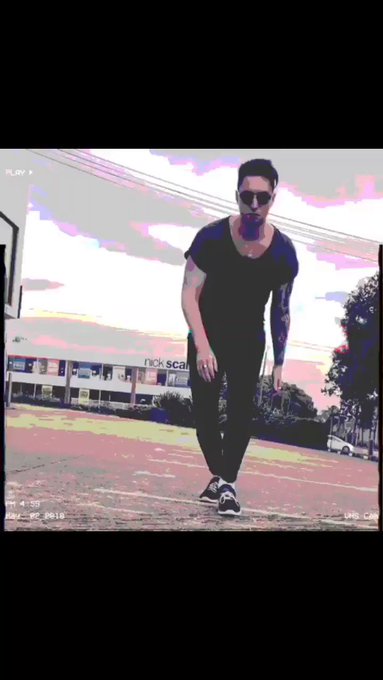 No matter how busy your day was, we can promise you, these top 10 tweets can brief about Australia (04-May-2018) in a minute.
The best of Twitter Today In Australia
1. HenryG had tweeted about #IEMSydney .


Been teaching @stunna how to be a champion here at #IEMSydney and it just feels so damn good 💪@DrDisRespect pic.twitter.com/ktgjMRlsur

— HenryG (@HenryGcsgo) May 2, 2018
2. National Farmers Fed had tweeted about hawkins .


Drum roll! Congrats to the 8 outstanding women chosen from > 120 candidates for the Diversity in Ag Leadership mentoring program @pennyschulz @sallymartin777 @deannalush @RetallackViti @rural_resources Amy Cosby Lucinda Hawkins & Skye Douglass https://t.co/9Ou2AeI85n #agchatoz pic.twitter.com/cvPaXVL1Bq

— National Farmers Fed (@NationalFarmers) May 3, 2018
3. Shell V-Power Racing had tweeted about #VASC .


Practice 2 ✅
Scott - P1
Fabian - P3
Both boys are straight into Q2 tomorrow 👊🏽 #VASC pic.twitter.com/tkHGJsrC0n

— Shell V-Power Racing (@DJRTeamPenske) May 4, 2018
4. ReadingThePlay had tweeted about #nrlknightsrabbitohs .


What a cracking good game from two teams (and coaches) prepared to play some attack. Rippa.

Makes last night look an utter embarrassment. #NRLKnightsRabbitohs

— ReadingThePlay (@ReadingThePlay) May 4, 2018
5. Mark Knight had tweeted about Dane Swan .


6. Judge @ #IEM Sydney had tweeted about #intelguest .


Shoutout to @IntelGaming for bringing the crew of @TheEsportShow to #IEM Sydney as an #IntelGuest!

Making the slow transition into being able to pull off urbanwear like @xocloeraven - requires a little more practice. Wait until you see the shoes. pic.twitter.com/RrnQkru0uq

— JUDGETHEHALLS (@JudgeBrand) May 3, 2018
7. ORDER had tweeted about #IEMSydney .


This is Esports. #IEMSydney pic.twitter.com/zhkQTaZBsy

— ORDER (@ORDER_army) May 4, 2018
8. Todd Hazelwood had tweeted about #justanotherdayinWA .


Great to be back in Perth! 🙌🏽

Catch the @BIGmateGPS Racing Falcon on track today for Practice at 11:05 and 2:40. #VASC #getyourheartracing #justanotherdayinWA #westernaustralia pic.twitter.com/sdeKOOPKL3

— Todd Hazelwood (@Todd_Hazelwood) May 4, 2018
9. Cara Waters had tweeted about Red Rooster .


Dirty bird - how Red Rooster and Oporto franchisees are on the verge of bankruptcy https://t.co/clDzQFtRFU

— Cara Waters (@carawaters) May 3, 2018
10. Tickford Racing had tweeted about #VASC .


That's day 1️⃣ done. @cameron_waters ends the day P2, while @mwinterbottom and @chazmozzie join him in the ten and will advance to Q2 in Saturday's quali. More to come, and back at it tomorrow morning in Perth! #VASC #justanotherdayinWA pic.twitter.com/v9B45fIpMe

— Tickford Racing (@TickfordRacing) May 4, 2018