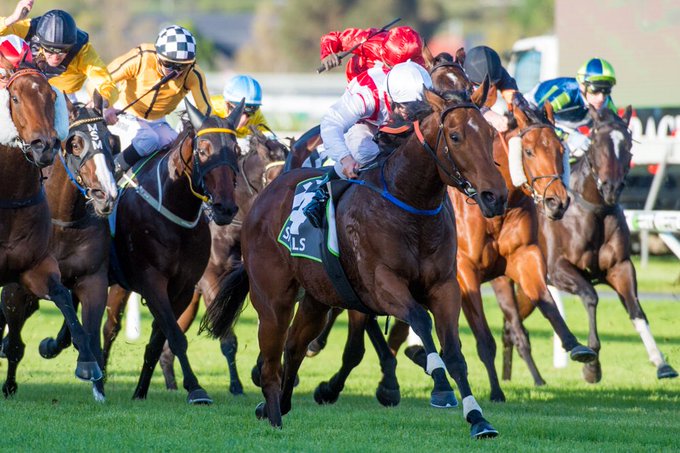 No matter how busy your day was, we can promise you, these top 10 tweets can brief about Australia (07-May-2018) in a minute.
The best of Twitter Today In Australia
1. Glaiza de Castro had tweeted about #ContessaDaniellasTraining .


Nag te training din sa Oz. Charowt. #ContessaDaniellasTraining
📸 farfalla214… https://t.co/woi6XstU4z

— Glaiza de Castro (@glaizaredux) May 7, 2018
2. Senator Murray Watt had tweeted about Labour Day .


A great Labour Day announcement. https://t.co/ZeFTn66lV4

— Senator Murray Watt (@MurrayWatt) May 7, 2018
3. Stephen Koukoulas had tweeted about #abc730 .


4. Freedman Racing had tweeted about Shoals .


The decision has been made that Shoals will remain in Australia for The Everest at @royalrandwick in October in preference of travelling to Royal Ascot this year. Royal @Ascot remains an option in 2019. G1 Goodwood in two weeks also a possibility. pic.twitter.com/KxSSVY5jqf

— Freedman Racing (@FreedmanRacing) May 7, 2018
5. Manly Warringah Sea Eagles had tweeted about #NRLIndigenous .


2018 #NRLIndigenous Launch 🚀 #NRLManlyBroncos #WeAreManly pic.twitter.com/LOFSp5rOnm

— Manly Warringah Sea Eagles (@SeaEagles) May 7, 2018
6. Hamoudi | محمد فياض had tweeted about #MBCTheVoice .


العراقية المبدعة دموع غنت موال عراقي بنصف نهائيات #MBCTheVoice
صوتها قووووي و جبار 😍@dumooa_T pic.twitter.com/XP6ahxOxjf

— Hamoudi | محمد فياض (@Hamoudi_F8) May 7, 2018
7. Cory G had tweeted about #AFLEaglesPower .


I mean, where else would I spend my weekend during footy season? 🤔 @OptusStadium #AFLEaglesPower #justanotherdayinWA 🏙 pic.twitter.com/NuStNaCZWS

— Cory Gale 🦘🇦🇺 (@cory_gale) May 5, 2018
8. Tom Morris had tweeted about #OnTheCouch .


Hawthorn now the frontrunner if Tom Lynch decides to leave Gold Coast. More #OnTheCouch in a moment... https://t.co/xCflH4wyTB

— Tom Morris (@tommorris32) May 7, 2018
9. Julian de Stoop had tweeted about Scott Pendlebury .


Scott Pendlebury has no idea yet how severe his ankle injury is. Arrived back in Melbourne in a moon boot. Scans in next 24 hours to decide whether he plays against @GeelongCats on Sunday @FOXSportsNews @FOXFOOTY

— Julian de Stoop (@JDESTOOP80_FOX) May 7, 2018
10. Denise Shrivell had tweeted about #Budget2018 .


Air Vice Marshall what's his name referred to stopping the 'threat' to Australia posed by this tanker of asylum seekers. What's the threat? I thought we were concerned about the drownings of the asylum seekers? 🤔 #auspol #budget2018

— Denise Shrivell (@deniseshrivell) May 7, 2018