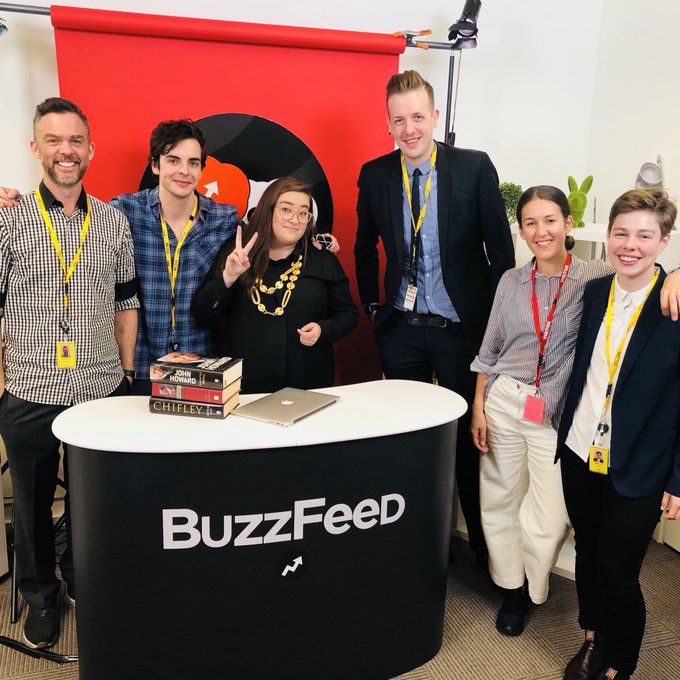 No matter how busy your day was, we can promise you, these top 10 tweets can brief about Australia (09-May-2018) in a minute.
The best of Twitter Today In Australia
1. Quentin Dempster had tweeted about Michelle Guthrie .


ABC MD Michelle Guthrie attacks significant impact of effective cut to operational funding in @ScottMorrisonMP 's budget. Charter obligations now at risk. ABC to seek reversal of decision. #auspol

— Quentin Dempster (@QuentinDempster) May 8, 2018
2. Courtney Act had tweeted about #Genderquake .


I am a gender fluid person & in the public eye. I'm passionate about gender & sexuality & do my best to understand the greater conversation by reading & educating myself but I'm still always scared to tweet the wrong thing & offend someone and be vilified by others #genderquake

— Courtney Act (@courtneyact) May 9, 2018
3. Boy George had tweeted about #thevoiceau .


Having watched the knockouts @TheVoiceAU I have one thing to say. I agree with me.

— Boy George (@BoyGeorge) May 9, 2018
4. Michael Rowland had tweeted about Michelle Guthrie .


ABC MD Michelle Guthrie on the impact of the $84 million budget cut: https://t.co/aEEdcLAPL7

— Michael Rowland (@mjrowland68) May 8, 2018
5. Senator Murray Watt had tweeted about #SenateQT .


Now Bridget McKenzie won't tell #SenateQT how many residential aged care places it cut in last night's Budget. Lots of figures Govt wanting to hide.

— Senator Murray Watt (@MurrayWatt) May 9, 2018
6. Julian de Stoop had tweeted about Nic Nat .


Don't have a problem with the Nic Nat suspension in isolation but the frustration lies with the fact that Burton and to a lesser extent Mitchell weren't suspended

— Julian de Stoop (@JDESTOOP80_FOX) May 9, 2018
7. Simon Crerar had tweeted about #BFOzPol .


What a team! Congrats to @workmanalice, @NicolaHarvey, @lanesainty, @nickwray and @joshgnosis for totally nailing the first #BFOzPol Live 🔨 🔨 🔨 https://t.co/EuL6yHoxcP pic.twitter.com/3TXpc4b1x2

— Simon Crerar (@simoncrerar) May 9, 2018
8. Dave Hughes had tweeted about #HWHAP .


So much happening on series final @hughesywhap after @masterchefau TONIGHT! Legend @dannygreenboxer also gets his problem solved! #HWHAP pic.twitter.com/qj7LQGtcMr

— Dave Hughes (@DHughesy) May 9, 2018
9. Peter Helliar had tweeted about #HWHAP .


About to be on @hughesywhap. It's a bloody joyous show and I was stoked to be in it. @DHughesy nails it every week!! @channelten #HWHAP

— Peter Helliar (@pjhelliar) May 9, 2018
10. Melissa Hoyer had tweeted about Camilla Franks .


Camilla Franks, owner and Creative Director of @CamillaWithLove has been diagnosed with
breast cancer. Camilla will begin treatment very shortly. The designer gave birth to divine daughter, Luna, just a few months ago. Sending her love & strength. ❤️🙏🏻 pic.twitter.com/GLt5YV8I8a

— Melissa Hoyer (@melissahoyer) May 9, 2018