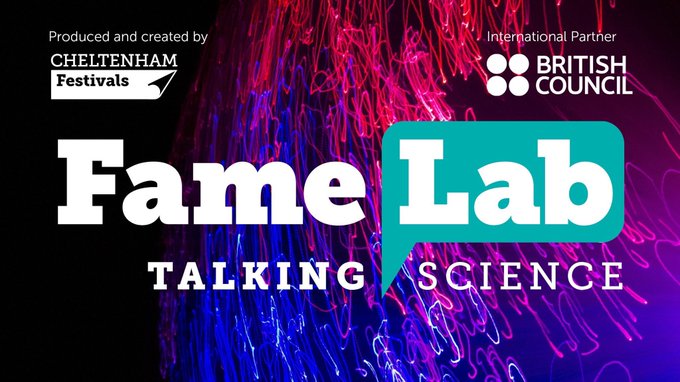 No matter how busy your day was, we can promise you, these top 10 tweets can brief about Australia (10-May-2018) in a minute.
The best of Twitter Today In Australia
1. Julian de Stoop had tweeted about Nic Nat .


Don't have a problem with the Nic Nat suspension in isolation but the frustration lies with the fact that Burton and to a lesser extent Mitchell weren't suspended

— Julian de Stoop (@JDESTOOP80_FOX) May 9, 2018
2. Alan Duffy had tweeted about #FameLabAus .


It's finally arrived - the FameLab 2018 National Final is today! Watch me embarrass myself hosting it live 20.15 AEST/18.15 AWST/19.45 ACST at https://t.co/7Kd8OluGN6 Tweet with the #FameLabAus hashtag and even vote for your favourite contestant on https://t.co/F0B2fZu4Q6 pic.twitter.com/9qpzcrVNKa

— Alan Duffy (@astroduff) May 9, 2018
3. David Mark had tweeted about Joel Wilkinson .


The former AFL Gold Coast Suns player Joel Wilkinson is suing the AFL alleging racial abuse and sexual harassment. He claims the AFL allowed racial abuse, sexual taunting in the locker room, bullying and mistreatment, despite repeated requests for help and support. @abcnews

— David Mark (@davymark1) May 9, 2018
4. Kelly Hollis had tweeted about #NRLTigersCowboys .


I'd love to see that exact @WestsTigers team play again next wk. It was electric. Mahe's reading of the plays & communication with his players was incredible to watch!! It led to MWZ's try! We literally heard them plot it in front of us & then BAM 💥 try time!! #NRLTigersCowboys

— Kelly Hollis (@hollis_k_) May 10, 2018
5. Keith Conlon had tweeted about #SAHistoryFest .


On the Tour de Torrens today -
a real pleasure to take #SAHistoryFest guests on a bike ride along the Torrens Lake within the #Adelaide Parklands and recount our own stories. pic.twitter.com/UbDBn67pN6

— Keith Conlon (@KeithConlon) May 6, 2018
6. Yolanie Gamage 🇨🇦 🇱🇰 🇦🇺 🇸🇦 had tweeted about #MKW18 .


All set up and ready to go! @knowledgemelb #MKW18 @readify #TelstraLabs pic.twitter.com/eLLe7R7nlp

— Yolanie Gamage 🇨🇦 🇱🇰 🇦🇺 🇸🇦 (@yplush) May 10, 2018
7. Daisy Hill had tweeted about Pakenham .


🍋LEMON SPLICE 🍋3YO daughter of @Americain_USA breaks her maiden at Pakenham over 2200m for @lindsayparkrace (MISS AMERICAIN 🇺🇸 was runner up) @SwettenhamStud https://t.co/G4S1GmbEUV

— Daisy Hill (@daisyhillbreed) May 10, 2018
8. PGA of Australia had tweeted about #WAPGA .


How good do @lynchyaus, @danielfoxwin & Aaron Pike look in high-vis? See what the guys got up to at the Evolution Mine tomorrow! #WAPGA pic.twitter.com/RQ1dwISVtO

— PGA of Australia (@PGAofAustralia) May 8, 2018
9. Nicholas Kamols had tweeted about #PIACongress18 .


Economics speaks. Every km cycled has a $0.24 net benefit to a city, in stark contrast to every km driven having a net loss of $0.91 #PIACongress18 @copenhagenizers pic.twitter.com/K4z3MXKwmd

— Nicholas Kamols (@NicholasKamols) May 10, 2018
10. [email protected] Spinner ✌️ had tweeted about Bill Shorten .


Tonight Labor Leader Bill Shorten will head into the H of R to deliver Labor's Budget Reply.
I don't want to give away too many spoilers, but you'll want to watch this one. Bill won't hold back in calling out the sneakiness in Malcolm Turnbull's unfair budget. #auspol #budget

— [email protected] Spinner. (@LesStonehouse) May 10, 2018