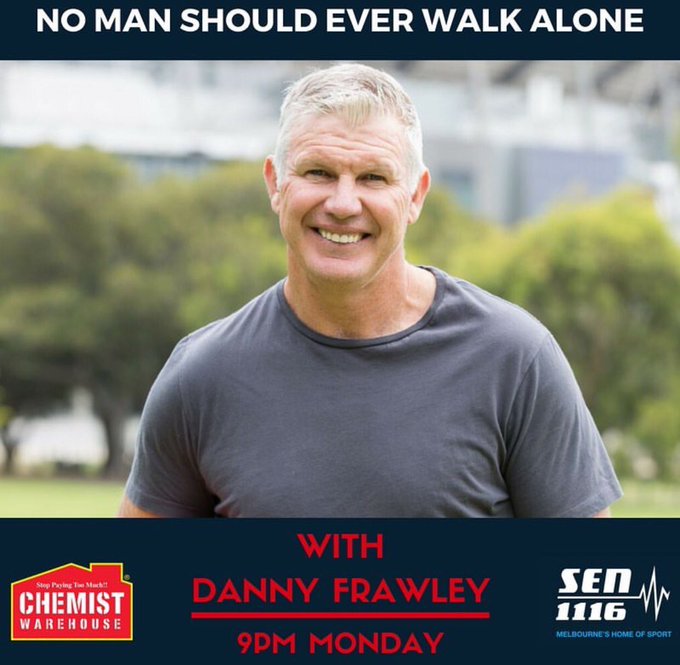 No matter how busy your day was, we can promise you, these top 10 tweets can brief about Australia (14-May-2018) in a minute.
The best of Twitter Today In Australia
1. Quentin Dempster had tweeted about High Court .


ABC source tells me: "The Board is extremely sensitive on this issue of trust. For years the ABC, with the Reserve Bank and the High Court, has been among the most trusted institutions in Australia." Apparently ABC Board is concerned that public perception of "trust" is eroding.

— Quentin Dempster (@QuentinDempster) May 13, 2018
2. Tim Watts MP had tweeted about #agriculture .


No government that made Barnaby Joyce Deputy Prime Minister while watching his performance as Agriculture Minister can ever claim that their selection processes are based on 'merit' https://t.co/qwDhzTump8

— Tim Watts MP (@TimWattsMP) May 12, 2018
3. Paige Cardona🚴‍♀️ had tweeted about Darcy Moore .


ARE YOU JOKING ME COLLINGWOOD

- Josh Smith reinjured his hamstring last week
- Jamie Elliott reinjured his hamstring today
- Darcy Moore reinjures his hamstring TODAY AS WELL!

What the hell is going on with our fitness and conditioning staff?

— Paige Cardona 🚴‍♀️ (@paigecardona) May 13, 2018
4. Denise Shrivell had tweeted about Angus Taylor .


People like Angus Taylor & Judith Sloane only want a few of us to have nice things - & that is not in the public interest for any of us #QandA

— Denise Shrivell (@deniseshrivell) May 14, 2018
5. Danny Frawley had tweeted about No Man Should Ever Walk Alone .


Tune into my passion project, No Man Should Ever Walk Alone on @1116sen at 9pm. All thanks to @ChemistWhouse. The Home Of Real Brands and Real Savings. pic.twitter.com/OAu6kamqzY

— Danny Frawley (@SpudSays) May 14, 2018
6. Jason von Meding had tweeted about #pintau18 .


So pleased to speak at @pintofscienceAU #newcastle tonight about how unnatural disasters really are! Felt like the crowd really got it #pintAU18 #nonaturaldisasters @DRRDynamics @KsChmutina @jcgaillard_uoa @leebosher @EmmanuelRaju7 @G_leipheimer https://t.co/OOkFXbocEi

— Jason von Meding (@vonmeding) May 14, 2018
7. Bevan Shields had tweeted about #pmlive .


Scott Morrison actually just compared paying down debt to tackling a football player. What happened to respecting the intelligence of voters? #auspol #pmlive

— Bevan Shields (@BevanShields) May 14, 2018
8. Joe Pignataro had tweeted about Darcy Moore .


If Darcy Moore is out of Collingwood as Damo floated on the Footy Ahow then we'll have Benny boy Ronke thanks! Bring the @stbernardsfc boy home!

— Joe Pignataro (@JoeyPigz) May 12, 2018
9. Del Irani had tweeted about #TheProjectTV .


Do you keep financial secrets from your partner? It's no laughing matter... I'll be chatting about it on @theprojecttv tonight - hope you'll join me. #theproject #finance #business #money #talkingmoney #behindthescenes #tv #filming pic.twitter.com/WBmM7KHjm5

— Del Irani (@del_irani) May 14, 2018
10. Lachlan Kennedy had tweeted about Jacinta Laverance .


11yr old JACINTA LAVERANCE missing from Sylvania Heights, in southern Sydney. Last seen wearing purple & aqua pyjamas + sneakers.
Family says her disappearance is out of character. 172cm tall. Slim build. Dog unit & PolAir involved in search#TenNews @TenNewsSydney pic.twitter.com/dnIF8InMB1

— Lachlan Kennedy (@lachlan_kennedy) May 14, 2018