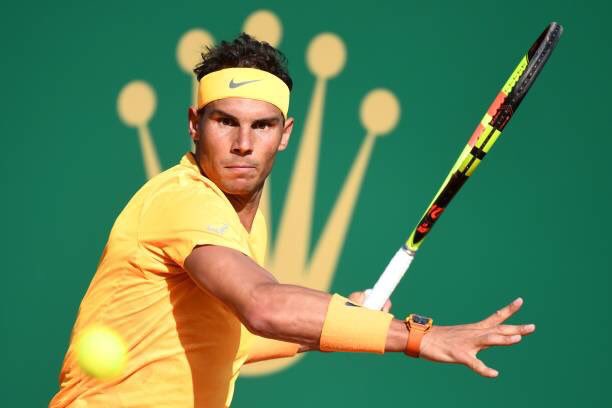 No matter how bad your day is going, we can promise you, these top 10 tweets can brief about Australia (21-Apr-2018) in a minute.
1. Gretchen Ho is tweeting about Coach Tai .


Thank you, Coach Tai!
You will be missed. 💙 https://t.co/8wwhBv4BKA

— Gretchen Ho (@gretchenho) April 21, 2018
2. #AusOpen is tweeting about LIVE Commentary .


It's quarterfinals time @ROLEXMCMASTERS, coming up...

Nadal 🇪🇸 v Thiem 🇦🇹

Live @ATPtennisradio commentary, stats and scores 👉 https://t.co/2iUA2qJ4Od pic.twitter.com/nOukiHyOIn

— #AusOpen (@AustralianOpen) April 20, 2018
3. Ann Odong ? is tweeting about #AUSvJPN .


#WAC2018 | FINAL

Australia 🇦🇺 v Japan 🇯🇵

8pm Friday night (Jordan), 3am Saturday morning (Australia)

A re-match of the 2014 final featuring Asia's top two nations. It's going to be a tight one! #AUSvJPN pic.twitter.com/946zjkiEFv

— Ann Odong 🐨 (@AnnOdong) April 17, 2018
4. Warren Tredrea is tweeting about Dangerfield .


Undermanned @GeelongCats too tough when it mattered over @PAFC -
Selwood, Horlin-Smith and Dangerfield sensational.

— Warren Tredrea (@warrentredrea) April 21, 2018
5. Inglis is tweeting about Moss Trip .


VIDEO: You've got to love a @TripleCrownSynd win, especially when the celebrations are led by @dailybailey10 after MOSS TRIP wins G3 JHB Carr Stakes @atc_races @SnowdenRacing1 pic.twitter.com/Uu9DM6bfcf

— Inglis (@inglis_sales) April 21, 2018
6. Judge @ #ESLProLeague APAC is tweeting about #ESLProLeague .


About to go live with #ESLProLeague APAC Finals Day 2!

Group A today, with the Finals bracket tomorrow.https://t.co/U3SzLQ8q32 pic.twitter.com/PsQ1LYGJdC

— JUDGETHEHALLS (@JudgeBrand) April 20, 2018
7. The JayStick JXT is tweeting about #PROGRESSxMCW .


Shots from #PROGRESSxMCW last night, what an experience. One of the toughest matches I've ever been in. (I almost died)
Trust me there's a reason @Travis_BanksPW is the @ThisIs_Progress World Champion pic.twitter.com/AV3PPNG1cv

— 'The JayStick👉🏽' JXT (@JXT_Official_) April 20, 2018
8. Michael Felgate is tweeting about Rich Charm .


How good Rich Charm! Good on you Udyta! 👏👏

— Michael Felgate (@MFelgate7) April 21, 2018
9. Tait Hendy is tweeting about Rich Charm .


10. John Townsend is tweeting about #WAFL .


#wafl club board member had a crack at footy today over my lack of game promotion. Written 25 yarns in past month for @westaustralian. And half clubs don't return calls.

— John Townsend (@johnt237) April 21, 2018