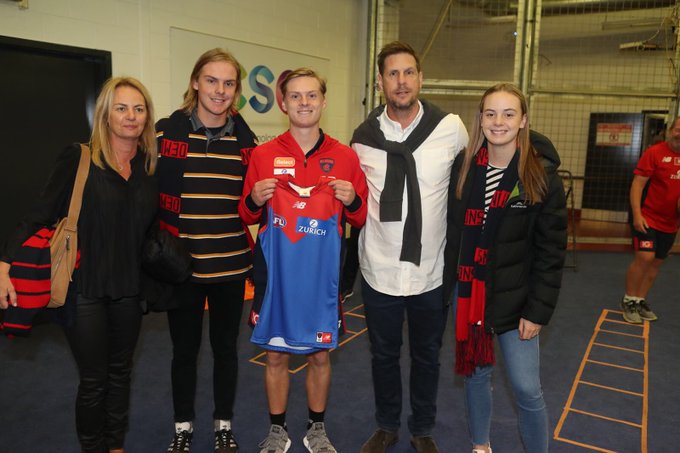 No matter how busy your day was, we can promise you, these top 10 tweets can brief about Australia (30-Apr-2018) in a minute.
The best of Twitter Today In Australia
1. Peter Garrett had tweeted about Great Barrier Reef .


Tragic and hopeless. Some $ is better than none, but the Great Barrier Reef will not survive unless we urgently limit temperature increases, by foregoing coal & moving to renewables. If @TurnbullMalcolm was genuine about saving the Reef he'd do something about climate change. https://t.co/OqJaHQ37fW

— Peter Garrett (@pgarrett) April 29, 2018
2. Dave Hughes had tweeted about jarrod .


If Jarrod and Kiara have already broken up I'm putting my flat screen on the nature strip. #BachelorinParadiseAU

— Dave Hughes (@DHughesy) April 30, 2018
3. Melbourne FC had tweeted about #AFLDonsDees .


A special moment for Charlie Spargo. 🌟

His Dad Paul presenting the red + blue jumper, as Charlie becomes a fourth generation VFL/AFL player.

Go well, Charlie! #RaiseHell #AFLDonsDees pic.twitter.com/Q9LkzMiCyS

— Melbourne FC (@melbournefc) April 29, 2018
4. Stephen Koukoulas had tweeted about #4Corners .


Sugar alternatives for growers:
Grow pawpaws, pumpkins, rockmelons, corn or lychees. There's a handy link here for all sugar farmers looking for alternative crops. https://t.co/2unukWTQBt #4Corners

— Stephen Koukoulas (@TheKouk) April 30, 2018
5. Marcus Wagner had tweeted about #gopies .


The moment Flynn Appleby found out he was making his debut for @CollingwoodFC yesterday ...#sneakyCam #gopies pic.twitter.com/aljCdkBqIp

— Marcus Wagner (@WagsVargs) April 30, 2018
6. Gladys Berejiklian had tweeted about #NSWPLA .


Congratulations to the amazing writers recognised at the Premier's Literary Awards for 2018. @statelibrarynsw #NSWPLA @Minister_Harwin @RayWilliamsMP pic.twitter.com/nhuRfIsRdc

— Gladys Berejiklian (@GladysB) April 30, 2018
7. Patrick Condren had tweeted about Terry Mackenroth .


.@QLDLabor 's Terry Mackenroth: never get between Beattie and a television camera. RIP fox.

— Patrick Condren (@PatrickCondren) April 30, 2018
8. Robbie Milano had tweeted about jarrod .


Australia. Jarrod has found love. Our work here is done. Cancel the show. Cancel the whole damn series. #BachelorInParadiseAU

— Rob (@Robbie_Milano) April 30, 2018
9. Sean Guiney had tweeted about Charlie Spargo .


10. Paul Bloodworth had tweeted about #TheBool .


I'm not sure what I think about the sunshine at Warrnambool, strangely not right. No matter, all is in readiness for an awesome week. #TheBool pic.twitter.com/68yTj3xEdl

— Paul Bloodworth (@Blood1971) April 30, 2018