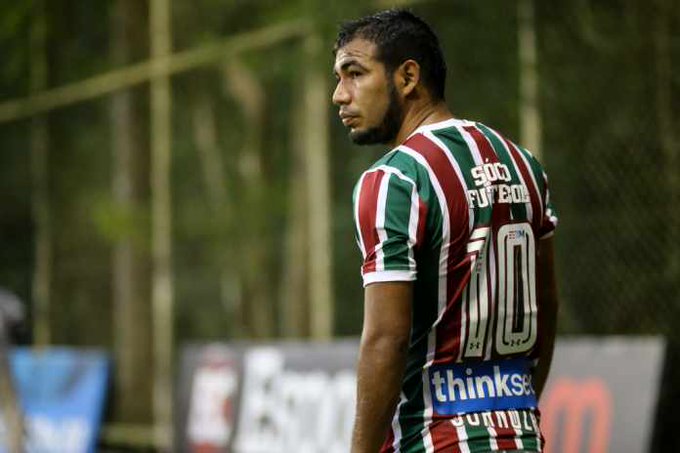 No matter how busy your day was, we can promise you, these top 10 tweets can brief about Brazil (15-May-2018) in a minute.
The best of Twitter Today In Brazil
1. Snap: FRED.B12 had tweeted about O Tite .


Carai, quando o Tite falou FRED! Vô ti falá que gelei...

— FRED (@fred_b12) May 14, 2018
2. Hugo Gloss had tweeted about #PowerCoupleBr .


3. Maria do Rosario (#LulaLivre) had tweeted about #JornaldaCultura .


Q absurdo essa pergunta! Pq um golpe militar (que seria um ato criminoso) poderia combater a criminalidade?Mesmo q vcs optem por uma crítica, a pergunta é sem sentido! E dizer q Herzog q dirigia o #JornaldaCultura foi morto pelos criminosos q deram um golpe militar! https://t.co/bMxoDaMGEz

— Maria do Rosario #LulaLivre (@mariadorosario) May 10, 2018
4. Maria do Rosario (#LulaLivre) had tweeted about Marcelo Barros .


A visita do monge beneditino Marcelo Barros ao @LulapeloBrasil. O q sentiu depois de estar com Lula e ao sai ver a porta ser fechada:
"Senti como se eu tivesse saído de um espaço de liberdade espiritual e tivesse entrando na cela engradeada do mundo que queremos transformar." https://t.co/fOtmAcRTuu

— Maria do Rosario #LulaLivre (@mariadorosario) May 15, 2018
5. Lívia Andrade had tweeted about #EduardoCostaNoFofocalizando .


Muito obrigada pela companhia nessa tarde 🙏 #FofocalizandoNoSbt #EduardoCostaNofofocalizando

— Lívia Andrade (@LiviaAndradeSBT) May 15, 2018
6. INSTA FernandaKeulla had tweeted about #VideoShowAoVivo .


Meus amores hoje não tem #VideoShowAoVivo por conta da convocação da nossa seleção... 💛💚Que tal aproveitar pra ver algumas matérias no GLOBOPLAY?
Vou postar pra vcs! 📲

— INSTA FernandaKeulla (@FernandaKeulla) May 14, 2018
7. NETFLU had tweeted about Sornoza .


Apesar da derrota, Sornoza pede para o elenco seguir no mesmo caminho - https://t.co/rXOY9GB5bF pic.twitter.com/NMxEtKCGRS

— NETFLU (@NETFLU) May 15, 2018
8. Chico Alencar had tweeted about Assistente Social .


Hoje, 15 de maio, é Dia do Assistente Social, formação profissional da nossa querida companheira do @psolnacamara, @luizaerundina! Parabéns a todos os profissionais do Serviço Social que dedicam suas vidas à defesa dos direitos da população. #diadoassistentesocial pic.twitter.com/FnUTSgSIuV

— Chico Alencar (@depChicoAlencar) May 15, 2018
9. Gil Diniz had tweeted about #RodaViva .


Raul Jungmann no Roda Viva falando sobre controle de armas:

"Se todo mundo aqui estivesse armados estaríamos mais seguros?"

A resposta é: SIM!#RodaViva

— Gil Diniz - Carteiro Reaça (@carteiroreaca) May 15, 2018
10. Portuga 98FM BH had tweeted about #98Esportes .


#98Esportes @CJoficialCJ
Gente..Sampaoli em 10 dias de treino põe a Argentina no jeito...Vamos fortes prá copa...Mas a França será campeã do mundo...😒😒😒

— Portuga Gilberto Rodriguez (@portugaRadio) May 15, 2018