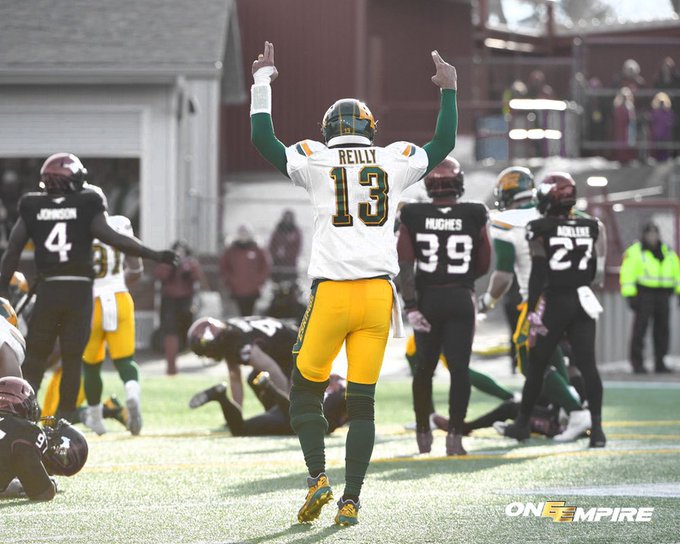 No matter how busy your day was, we can promise you, these top 10 tweets can brief about Canada (16-May-2018) in a minute.
The best of Twitter Today In Canada
1. Edmonton Eskimos tweeted about #esks .


13 days until #Esks football returns! #MondayMotivation #OneEmpire pic.twitter.com/EVpI8tvRci

— Edmonton Eskimos (@EdmontonEsks) May 14, 2018
2. Mackay Taggart tweeted about #farah .


Excited to announce that Global's @FarahNasser and TVO's @SPaikin will be moderating the televised Provincial Leader's Debate. The debate will air live at 6:30pm on May 27th on Global, CTV, CBC, TVO, CPAC, and CHCH. #ONpoli #ONelxn https://t.co/WDBt7J8eKc

— Mackay Taggart (@mackaytaggart) May 15, 2018
3. Michelle Arbuckle tweeted about #ireadcanadian .


I just walked through this crowd and a 10 yr old girl randomly screamed out "I LOVE BOOKS!" and all the kids around her screamed in agreement. Good vibes in this place 😍 #FestivalofTrees #IReadCanadian pic.twitter.com/pWRBRuFaM9

— Michelle Arbuckle (@Citybrarian) May 16, 2018
4. Paul MacNeill tweeted about #peipoli .


Finland has no standarized tests. Embraces the arts. Frowns on homework. Demands teachers have a Masters degree in the subject of specialty. And always in top three in the world. PEI manipulates data for artifical photo op results #peipoli #education

— Paul MacNeill (@PaulMacNeill) May 15, 2018
5. Marjorie Chan tweeted about #toartsawards .


A theme emerging in acceptance speeches: the rising cost of living in Toronto threatens her beautifully rich culturally life. Mentioned by @jivisawesome, #RuthHoward of @jumbliestheatre & @TheWholeNote #TOArtsAwards #artisforeveryone

— Marjorie Chan (@magicalmudge) May 16, 2018
6. Bonnie Crombie 🇨🇦 tweeted about #greatertorontoday .


Join me tomorrow from 8-9 a.m. at the #Mississauga City Centre Transit Terminal to celebrate #GreaterTorontoDay with @globalnewsto. We will be giving out coffee, cookies & compliments! You can help make our City an even better to live by performing simple acts of kindness. pic.twitter.com/NSHlKyLD1y

— Bonnie Crombie 🇨🇦 (@BonnieCrombie) May 15, 2018
7. Erica Glasier tweeted about #ConsciousKindness .


😁 It's @UnitedWayWpg #ConsciousKindness Day! Showing the #locallove with free @StarbucksCanada coffee in front of @Concert_Hall! 😁 pic.twitter.com/C9wLcDhyZM

— Erica Glasier (@EricaGlasier) May 16, 2018
8. UNB Alumni tweeted about #unbgrad .


Setting the stage for Wednesday! #UNBgrad pic.twitter.com/gLwDPzB97J

— UNB Alumni (@unbalumni) May 14, 2018
9. Catherine McKenna tweeted about #BuildingOurCommunities .


For day 3 of #BuildingOurCommunities week I visited the construction site of the new footbridge at Clegg/5th Ave. When complete th bridge will connect Old Ottawa East, Old Ottawa South and the Glebe. Awesome for local business and for the environment. Proud this is a #PromiseKept pic.twitter.com/pbf326gne9

— Catherine McKenna 🇨🇦 (@cathmckenna) May 16, 2018
10. Paul Allison tweeted about #queensu .