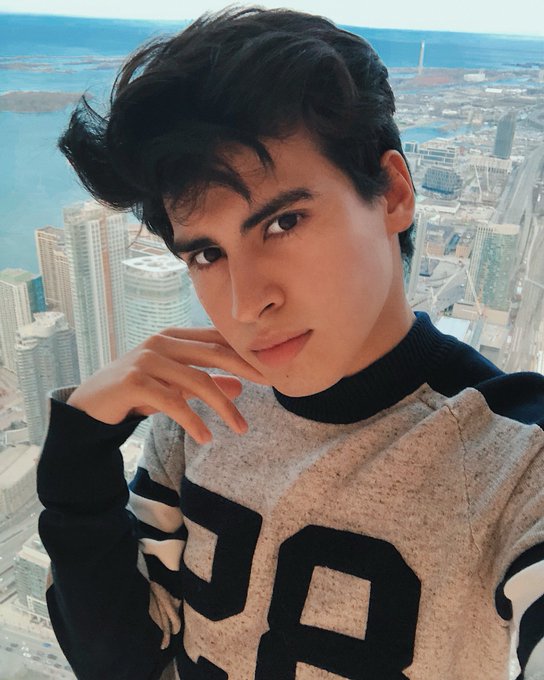 No matter how busy your day was, we can promise you, these top 10 tweets can brief about Canada (01-May-2018) in a minute.
The best of Twitter Today In Canada
1. LA DIVAZA ✨ had tweeted about #Canada .


la subí en instagram, así que si la ven por allá comenten una bandera de Canadá para saber que son del fandom de Twitter 🇨🇦✨ pic.twitter.com/oQWnbhNW4v

— LA DIVAZA ⭐️ (@ladivaza) April 29, 2018
2. Député Pascal Bérubé had tweeted about #tlmep .


Présente sur le plateau de #TLMEP, la Première ministre Pauline Marois a été visée en 2012 par un terroriste qui voulait s'attaquer à elle parce qu'elle était la cheffe des indépendantistes québécois. En tout cas moi, je ne l'oublierai jamais. #Assnat

— Pascal Bérubé (@PascalBerube) April 30, 2018
3. Tara Spencer-Nairn had tweeted about #CornerGasAnimated .


.@SarahMcLachlan sings to me in all my dreams. Wasn't aware of what a killer she is though!!! #CornerGasAnimated

— Tara Spencer-Nairn (@TSpencerNairn) May 1, 2018
4. Melissa Royle had tweeted about #nlpoli .


If this week ends with the news that Donny Dooley was ever in cabinet I'm moving to the mainland. #nlpoli

— Melissa Royle (@melissaroyle) May 1, 2018
5. Fred Hutton had tweeted about Cathy Bennett .


BREAKING: Cathy Bennett says she was intimidated within Liberal caucus, cabinet | CBC News https://t.co/9esAA6OSRL #nlpoli

— Fred Hutton (@Fred_Hutton) May 1, 2018
6. Peter Cowan had tweeted about MHAs .


When reporters stake out the house of assembly some MHAs and cabinet minister stop and answer our questions. Others arrive as a pack and breeze by. Others seem to be conveniently on the phone #nlpoli pic.twitter.com/3EzFA3h5z3

— Peter Cowan (@PeterCBC) May 1, 2018
7. James Mirtle had tweeted about Lou Lamoriello .


.@TheAthleticTO grades every single move Lou Lamoriello made as Leafs GM https://t.co/5MAyUMJRuC

— James Mirtle (@mirtle) May 1, 2018
8. Perry Bellegarde had tweeted about #AFNSCA .


Opening address at #AFNSCA 'We come together at a time of great opportunity. A time of change - that is the work we started and that is why we are here together.' pic.twitter.com/GILX1r9wmS

— Perry Bellegarde (@perrybellegarde) May 1, 2018
9. YSpace Markham had tweeted about #OCEDiscocery .


People. 😊 Profit. 💰 Planet. 🌏

Excited to be hearing from some of the top social enterprises at #OCEDiscocery ! Inspirational venture that are creating amazing change pic.twitter.com/awFJWsMkrG

— YSpace (@YSpaceYU) May 1, 2018
10. Barrie Firefighters had tweeted about #FirstRespondersDay .


It's First Responders day in #Ontario On behalf of @Barrie_Fire Thank you to all first responders, for the sacrifices you make and the work you do everyday! #FirstRespondersDay @BarriePolice @simcoecountyPS

— Barrie Firefighters (@BarriePFFA) May 1, 2018