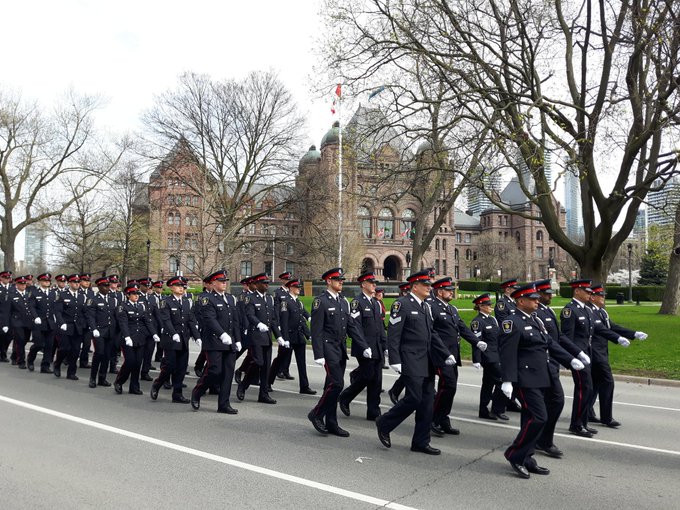 No matter how busy your day was, we can promise you, these top 10 tweets can brief about Canada (06-May-2018) in a minute.
The best of Twitter Today In Canada
1. Patrice Bernier had tweeted about #IMFC .


Belle victoire @impactmontreal. 👏🏾👏🏾👏🏾 Nacho fait son show et me détrône😁 @ajacksonhamel démontre son sang froid💪🏾 Le sourire est de retour à montréal. Place à la continuité. #imfc

— Patrice Bernier (@pbernier10) May 5, 2018
2. Hayley Wickenheiser had tweeted about #showlove .


No, but the world needs more of him!! #mouthofbabes #showlove https://t.co/Hx5JPrpFdQ

— Hayley Wickenheiser (@wick_22) May 6, 2018
3. York Regional Police had tweeted about #HeroesInLife .


Dignitaries pay tribute not only to the 266 fallen officers whose names are inscribed on the wall of the Ontario Police Memorial, but all police officers who demonstrate courage, compassion and bravery every single day in our communities #HeroesinLife pic.twitter.com/T6IWxX5ypC

— York Regional Police (@YRP) May 6, 2018
4. Jason Filiatrault had tweeted about Jason Kenney .


Jason Kenney thinks planning a convention for his party is MORE IMPORTANT than going to work for his constituents. That's a problem. https://t.co/84Xrwhd17n

— Jason Filiatrault (@jfiliatrault) May 4, 2018
5. Kevin Frankish had tweeted about #PaddletheDon .


About to #PaddleTheDon @DiscovertheDon @AquaticHabTO https://t.co/pkTpjNLSbX

— Kevin Frankish (@KevinFrankish) May 6, 2018
6. Jim Watson had tweeted about #CNcycle .


A terrific morning for the @CNCycle for @CHEOhospital with @Yasir_Naqvi @JohnFraserOS @grahamctv @PatriciaBoalCTV - Good luck to everyone participating today! pic.twitter.com/XVBRA2NBru

— Jim Watson (@JimWatsonOttawa) May 6, 2018
7. Amy had tweeted about #WalkSoKidsCanTalk .


The management team from 41st & Victoria?!? Fred...is that you in the middle?!? 😄 #BMO #VanCenterBMO #WalkSoKidsCanTalk #managerindisguise pic.twitter.com/TDe6gjLhOr

— Amy (@amycpooh) May 6, 2018
8. James Mirtle had tweeted about Leafs .


I definitely think the Bruins were getting fatigued even late in their series against the Leafs. https://t.co/rdtbZ8RWfg

— James Mirtle (@mirtle) May 6, 2018
9. TPS Aux Marine Unit had tweeted about #PaddletheDon .


Full Marine unit compliment supporting us today for the #PaddletheDon event #marineunit #torontopolice #auxiliarypolice pic.twitter.com/Plw9dvaAbL

— TPS Aux Marine Unit (@TPSAuxMU) May 6, 2018
10. Jawn Jang had tweeted about #runvan .


# 8961 John Jang crossed 24 KM. Time 03:11:35, pace 08:31 min/km, est. finish 2:17 pm https://t.co/LYcvcanZLJ #bmovm #runvan

— Jawn Jang (@jawnjang) May 6, 2018