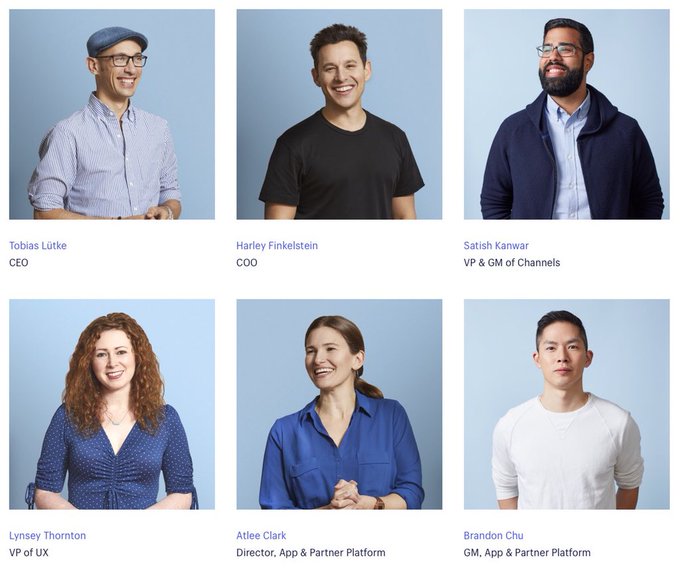 No matter how busy your day was, we can promise you, these top 10 tweets can brief about Canada (07-May-2018) in a minute.
The best of Twitter Today In Canada
1. Toronto Maple Leafs had tweeted about Syracuse .


A 7-1 win in Syracuse, gives the @TorontoMarlies a 3-0 series lead in the #CalderCup Playoffs. #ThisIsMore https://t.co/PgfpH0q7A7

— Toronto Maple Leafs (@MapleLeafs) May 7, 2018
2. LENNI-KIM OFFICIEL had tweeted about Yama .


Félicitation à la grande gagnante de @laVoixTVA Yama 🎉🎉🎉

— LENNI-KIM OFFICIEL (@LenniKim) May 7, 2018
3. Satish Kanwar had tweeted about #ShopifyUnite .


We're opening doors to the future of commerce. #ShopifyUnite 2018 is only 10 days away! 🔑 https://t.co/OZbofpBpO9 pic.twitter.com/YNmiqAqUoe

— Satish Kanwar (@skanwar) April 27, 2018
4. James Mirtle had tweeted about Leafs .


Out go the Bruins.

Shows what Leafs would have been up against in the Lightning. Definitely one of the Cup favourites.

— James Mirtle (@mirtle) May 6, 2018
5. York Regional Police had tweeted about #HeroesInLife .


Dignitaries pay tribute not only to the 266 fallen officers whose names are inscribed on the wall of the Ontario Police Memorial, but all police officers who demonstrate courage, compassion and bravery every single day in our communities #HeroesinLife pic.twitter.com/T6IWxX5ypC

— York Regional Police (@YRP) May 6, 2018
6. min-taylor had tweeted about #TOJam .


Pel's Night 🌙 was really fun to make this weekend at #TOJAM with @mousefountain and with music by @itsPusher pic.twitter.com/kO0OT8K429

— min-taylor (@fromsmiling) May 7, 2018
7. Ont Police Memorial had tweeted about #HeroesInLife .


266 names of police officers who have died in the line of duty in the province of Ontario Canada will be read at 10:30am followed by a Ceremony of Remembrance at 11am Sunday May 6, 2018. Watch it live on Youtube or Twitter. Links: https://t.co/ePx5b8MnB4 #HeroesInLife #HerosEnVie pic.twitter.com/GijgthJQPh

— Ont Police Memorial (@HeroesInLife) May 6, 2018
8. Strombo Джордж Γεώργιος 🐺🏴 🎼🏍 had tweeted about #WeLoveMusic .


Happy Sunday. Make a note to tune in at 8p. Tonight's Strombo Show welcomes the legendary George Thorogood to my home! Blues, Baseball and the best music. Check it @CBCMusic #WeLoveMusic pic.twitter.com/SK2nWEgaok

— Strombo ☠️🐺🏴 🎼🏍 🌱 (@strombo) May 6, 2018
9. Député Pascal Bérubé had tweeted about #ConversationSecrete .


Comme ministre du Tourisme, j'ai travaillé avec quatre maires de Montréal : Tremblay, Applebaum, Blanchard et @DenisCoderre. Avec ce dernier, c'était une excellente relation qui favorisait l'avancement des dossiers. Que du positif à dire en ce qui me concerne #ConversationSecrete

— Pascal Bérubé (@PascalBerube) May 7, 2018
10. JanetDirks had tweeted about #PandaPassage .


I wonder how they will like Calgary over Toronto? The sound of "Awwww" is pretty universal. #PandaPassage pic.twitter.com/nPBuORpHH8

— JanetDirks (@janetdirks) May 7, 2018