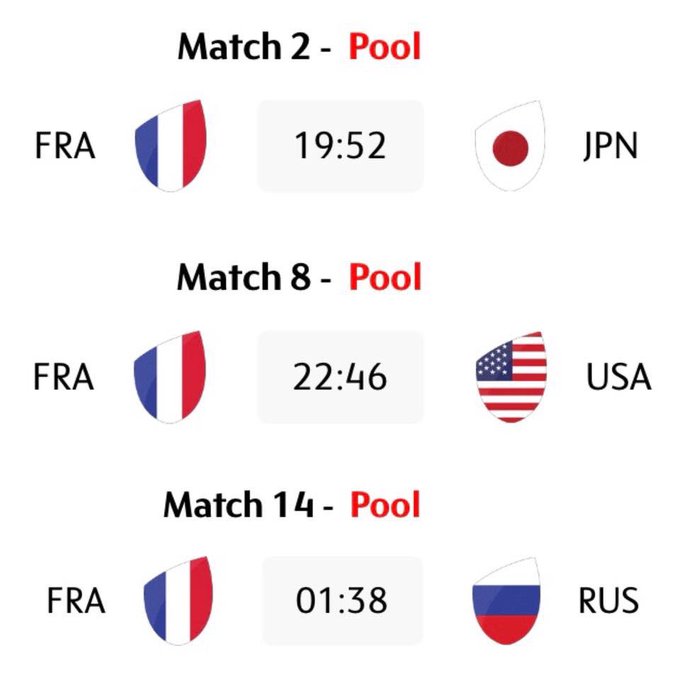 No matter how busy your day was, we can promise you, these top 10 tweets can brief about Canada (12-May-2018) in a minute.
The best of Twitter Today In Canada
1. Marjorie Mayans had tweeted about #Langford7s .


Le tournoi de #Langford7s commence demain! 🏈🇫🇷 Voici les horaires (heure française), à suivre sur le site de @WorldRugby7s #France7Féminines pic.twitter.com/9yZCsb3vjQ

— Marjorie Mayans (@marjorie31140) May 11, 2018
2. Matt Stepp had tweeted about Cove .


BREAKING pending board approval Cooperas Cove will hire Ennis HC Jack Alvarez as HFC/AD #txhsfb @dctf

— Matt Stepp (@Matt_Stepp817) May 11, 2018
3. INDIE88 had tweeted about #CMW2018 .


Another reason why we absolutely love and adore @julytalk #loveliveshere #wewelcomeyou #jukytalk #worldgoals #cmw2018 pic.twitter.com/glFpnacEf7

— INDIE88 (@Indie88Toronto) May 11, 2018
4. Tom Thomson had tweeted about Parry Sound .


1914 Mill at Parry Sound pic.twitter.com/geRZzaHXoj

— Tom Thomson (@TTLastSpring) May 12, 2018
5. Irish Rugby had tweeted about #Canada7s .


The Ireland Women's 7s stage a strong second-half comeback, but it's not enough and Australia finish 31-19 winners.

Ireland face hosts Canada in their final game of Day 1 at 1am (Irish time).

Watch live here: https://t.co/K5xen2CEwv#IreW7s #Canada7s pic.twitter.com/M2BoHmBApS

— Irish Rugby (@IrishRugby) May 12, 2018
6. Ottawa Public Health had tweeted about #SHOPPERSLOVEYOU .


We did it!
You did it #Ottawa #GETLOUD #ShoppersLoveYou #RunForWomen #OttRun4Women #MentalHealthMatters today and everyday pic.twitter.com/nv24mNU21i

— Ottawa Public Health (@ottawahealth) May 12, 2018
7. Amanda Williams had tweeted about #ViolaDesmond .


A very inspiring night at the #ViolaDesmond awards. We have named our school after an incredible woman @Milton10hdsb! pic.twitter.com/dfzjJeiKOk

— Amanda Williams (@glitterqn15) May 12, 2018
8. 102.1 the Edge had tweeted about #CMW2018 .


The Beaches make their grand return to Toronto tonight to play a SOLD-OUT Opera House! That's huge!!! 🤘

8:00 - Doors
9:00 - @GoodbyHonolulu
9:45 - @TaylorKnoxmusic
10:45 - @TheBeaches#CMW2018 #TheBeaches pic.twitter.com/wPIT4stPNC

— 102.1 the Edge (@the_edge) May 11, 2018
9. Hamilton Chapter had tweeted about #glcCodeDay .


Who runs the world? GIRLS!
Starting off our @learningcode #glcCodeDay in #HamOnt at @comotiononking with superstar instructor Christine Gibson and 25 girls who are here to learn collaborative game design! pic.twitter.com/K48nifgpWC

— Hamilton Chapter (@learningcodeyhm) May 12, 2018
10. INDIE88 had tweeted about #CMW2018 .


What better way to celebrate a headlining homecoming then with a super duper sold out @operahouseto CONGRATULATIONS @thebeachesband on completIng your first headlining tour!! #thebeachesband #headliners #congratulations #lateshow #cmw2018 pic.twitter.com/Q5Um9RSda5

— INDIE88 (@Indie88Toronto) May 12, 2018